This week I have been struggling. Poor Chris has had to deal with a lot of crying. This post is really for him, I'm trying to share with him my thoughts and feelings but maybe some of you will recognise yourselves or have some advice.
Two months ago I stopped breastfeeding Zach during the day but continued at night just for a couple of minutes. Now he has stopped entirely.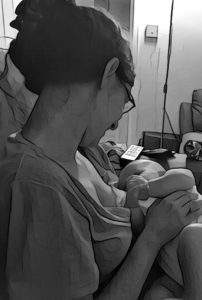 It is the end of an era. Probably the last time I will ever breastfeed, the last time I will hold a baby of my own. Zach is no longer a baby, he is a toddler. He needs me less and less 🙁 but that it how it is supposed to be and how I want it to be. Even so, that doesn't make it any easier.
Yesterday we moved the cot out of our bedroom and into Matthew and Anya's room. I cried yet again the night before, thinking this was the last night he'd spend with us, the last time I'll wake up next to him hearing him chatting away and see him smiling at me 🙁
I thought Chris and I would have more children but he now feels our family is complete. I disagree but it isn't the kind of thing you can negotiate. My head agrees with him. It makes sense to stop at 3 as we don't have space for another in our home (but my heart is a different matter!) and the expense as they grow up and need university fees etc is a concern.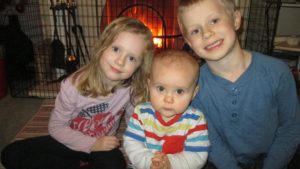 But my heart won't listen. I see other mums, pregnant or with newborns and my heart aches. I didn't think it would be the last time with Zach so I don't feel like I appreciated all the milestones as much as I should have.
I have three beautiful children and know how incredibly lucky I am. I know that I am being selfish to want more. I have made vlogs reminding myself about how horrible I have found pregnancy: the morning sickness, the indigestion, the SPD. The labours at the ends aren't too fun either. But the tiny baby makes it all worthwhile. So despite my attempts to put myself off the idea, I still want just one more.
There is a big difference between feeding your child milk from your own body and handing them a fish finger (even if it does have Omega 3, #solidaritea). Zach is still having a bottle of formula before bed but even that is declining in popularity and will soon stop, no more gazing into his eyes as he feeds and cuddles up before bed. I love snuggling up with Matthew and Anya to read books at bedtime but it isn't the same connection as seeing the love in your child's eyes as they feed.
So the future. Chris and I need time to be a couple. The poor man has gone from single to a dad of three in less than 3 years. He is an incredible dad and I am so grateful that he has come into our lives and made us into a family. We spent our first night alone together in bed last night (not too much information 🙂 ). When we moved in together almost 2 years ago I was already pregnant with Zach so we had never truly been completely by ourselves in our bedroom. I am looking forward to reading in bed, not having to whisper quite so quietly when we have our
night time
 catch up and giggle.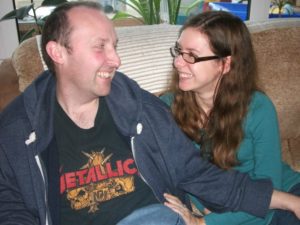 Zach was a teeny bit disorientated last night in the shared room but not enough to wake the others, phew! Success! Now I pull myself together and concentrate on the beautiful individuals we have created, nurture their skills, personalities and ambitions. I stop thinking of the what ifs and focus on the what I haves.
We grow as a family, together.