I'm not really sure I'd heard of tics before I started dating Chris and moved in with Ollie the collie. Seeing a round mouldy-sweetcorn-looking lump on the floor was a bit gross but better than trying to remove it from a reluctant and wriggly pet! The kids have also had tics after going on Beaver hikes.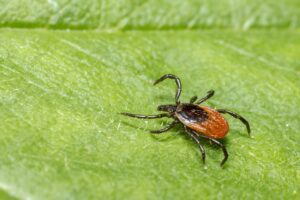 So what are tics? How do you prevent them feasting? How can you get rid of them if you find one?
Tics are small insects that feed on the blood of animals and humans. They look a little like spiders and have either 6 or 8 legs. When they are full of blood they puff up and look like manky sweetcorn (my opinion). They cannot fly or jump but clamber on to skin and fur from long grass.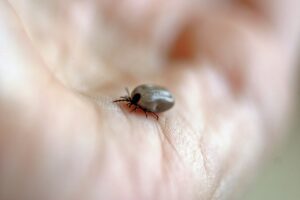 The biggest danger of tics is the spread of Lyme disease which usually manifests as flu-like symptoms which may require antibiotics. Symptoms can occur up to 3 months after the bite so it is advised that you keep the tic after removal if possible.
Avoidance is best! Stay away from long grass or wear long sleeves and trousers when in long grass. Check skin and fur after being outside, especially armpits and scalps for children and faces for pets. Regular treatments are available from the vet or pet store, including tablets and collars, which kill or repel tics.

Removing a tic: invest in a twistable tic remover. We have used ours so many times! It works on humans, dogs and guinea pigs in my experience. You can also remove tics with fine tweezers but need to make sure not to squeeze the body and that the mouth parts are removed fully. If part of the head remains embedded then seek veterinary or medical assistance.