This week I will become the grand old age of 37, woohoo! 40 is on the horizon!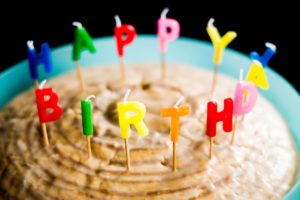 Last year I wrote a

bucket list

of things I like to achieve or complete before my birthday or 40 at the absolute latest. How have I been getting on? Well to be completely honest, I'd totally forgotten about the list so there is a good chance that many still aren't done!
Have an espresso. Ooh I did actually do this one! And it was horrible so I won't be doing it again! I had one at Blog On Xmas last September.

Go to Wimbledon to watch tennis live. Nope 🙁

Try wine tasting. Nope 🙁

Visit Disneyland Paris. Nope 🙁 but I think we have planned to do this next year as a late honeymoon with family

Research more of my family tree and visit some of the places my ancestors lived. Nope 🙁

Attend a festival. Nope 🙁

Have a mojito and a margharita (or other cocktails). Nope 🙁

Eat tapas. Nope 🙁

Visit Wales and Scotland. We are heading to Wales in July! Maybe Scotland next summer.

Still some way to go so I won't add any new ones on this time 🙂
Anyway, it is better to give than to receive so here is a giveaway of some Avon goodies for one lucky reader. Good luck!