Easter holidays!
Day 91: we got home from Dymchurch and I was trying to catch up on things. Zach was happily colouring in, a few minutes later I turned around and found him colouring his hand. He then moved on to colour his face and scalp: he still has a pink tinge in his hair almost a week later!
Day 92: decorating eggs is an Easter tradition that Chris introduced to our family. Matthew surprised me by drawing Minecraft rather than a dinosaur.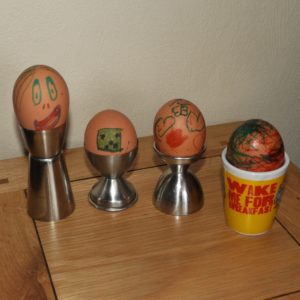 Day 93: my first ever attempt at baking brownies! Check out my recipe!
Day 94: Anya loves doing my make up and this time Zach got involved too!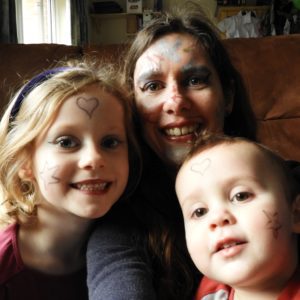 Day 95: the sun is finally shining and we got outside. Ollie was a bit worried about his stick being taken away…
Day 96: Matthew and Anya have had a daily intensive swimming lesson this week 
(

bucket list

success!)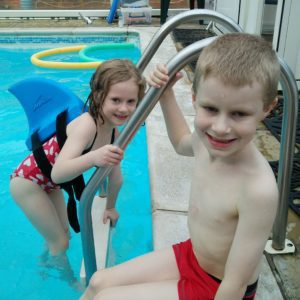 Day 97: a third dry day! Chris made the most of his weekend by working on the guitar that he is building all by himself!