Day 298: finally time to catch up with Joe Wicks and Duggee!
Day 299: reconnecting with nature and spending time with my parents
Day 300: a little bit of history as Matthew wanted to see my Year 7 report. I feel so sorry for my PE teacher who had 5 years of miserable me!
Day 301: blurred but the happiness of having cousins to stay radiates from this pic! My three look more gung ho than my niece and nephew…
Day 302: I have absolutely no problem with screentime especially when it is a social event. I don't think Zach was still at all as they negotiated collaboration and criticism together 🙂
Day 303: definitely feeling like autumn now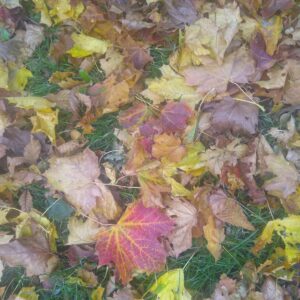 Day 304: my final run of the year (fair weather, moi?!) and it was dark when I set out at 7am!
You are invited to the Inlinkz link party!