Day 15: I've been trying new vegan products and the This Isn't range is fab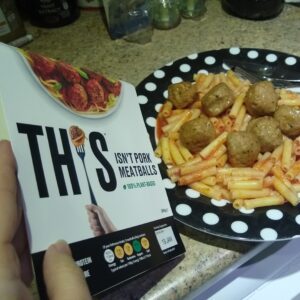 Day 16: Anya is doing so well with her skates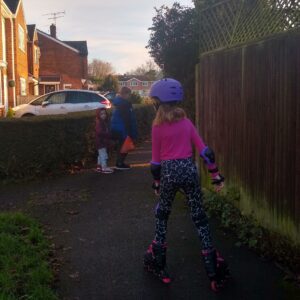 Day 17: Zach's first ever school trip! He said the best bit was the packed lunch…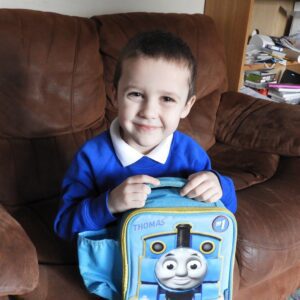 Day 18: Matthew's first home ec lesson and he made this fruit salad face although he said it looks more like a traumatised monkey!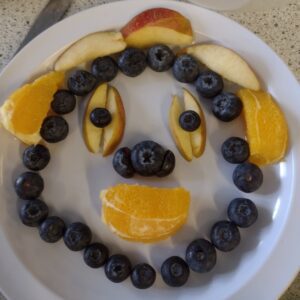 Day 19: we've been admiring the full moon this week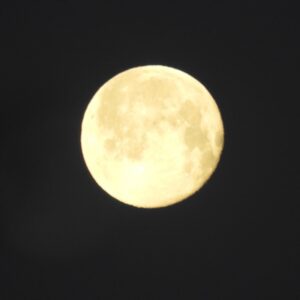 Day 20: three negative covid tests. There are lots of cases in all our school 🙁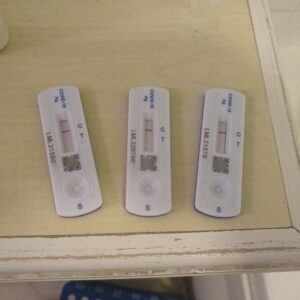 Day 21: games night and a tense game of Monopoly (Frozen version)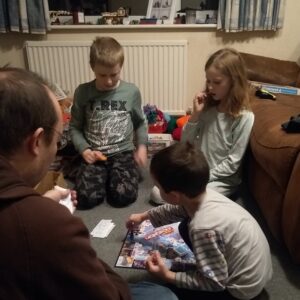 You are invited to the Inlinkz link party!