Day 180: reading together on the tablet before we headed home from my MIL
Day 181: leisurely afternoon walk to see the cows near our home
Day 182: Chris and I were supposed to be at Wimbledon to tick something off my 40th birthday bucket list. Instead, it was a big day for Zach as he returned to preschool! He had a wonderful time and was so happy to be reunited with his friends.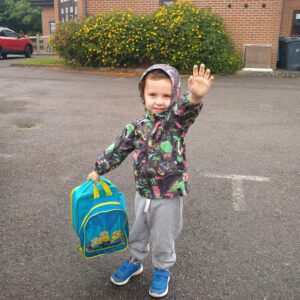 Day 183: new month, same old PE with Joe. Anya's hair is a testament to the effort she was putting in to compete with Matt!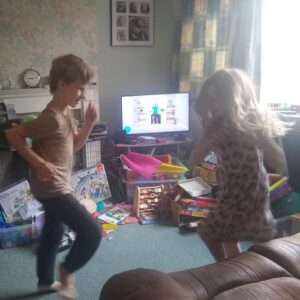 Day 184: Jane Seymour is finally finished and I've made a start on Anne of Cleves, hopefully this one won't take me quite as long (no metallic thread, yay!)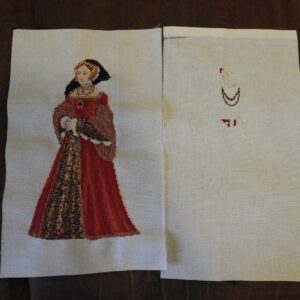 Day 185: week 3 of the Couch to 5k completed. I am a physical wreck but feeling much more positive than this time last week.
Day 186: I have had to buy some knee supports as I can barely walk! Oh, the glamour!
:
You are invited to the Inlinkz link party!