Mocha cakes are always a favourite in our house, despite the kids not liking coffee! Here is the recipe that I have made vegan and gluten free: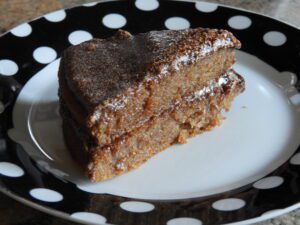 Ingredients
125 ml approx aquafaba (liquid from a 400g tin of chickpeas)
160g caster sugar
160g vegan spread, melted
160g SR flour
1 tablespoon of coffee granules mixed with 1 tablespoon boiling water and cooled
1 tablespoon cocoa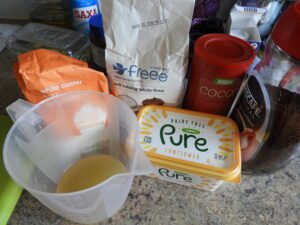 Instructions
Preheat oven to GM5 and grease 2 cake tins
Whisk together the aquafaba and caster sugar for about 4 minutes until frothy and glossy.
Add the melted vegan spread and whisk for a further minute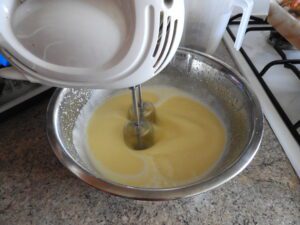 Add the flour, coffee and cocoa and give a final whisk.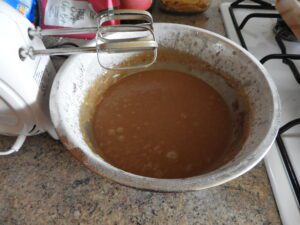 Pour into the two cake tin and bake for 20 minutes.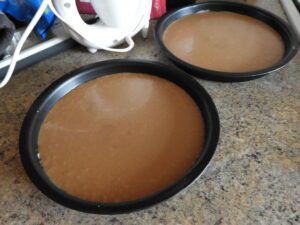 Remove from the oven and tins, and leave to cool.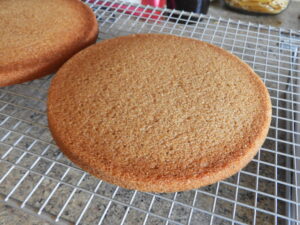 When the cake is completely cool, sandwich together with chocolate spread or make a 'butter' icing: 75g vegan spread, 125g icing sugar and 1 tablespoon each of coffee granules and cocoa made up with 2 tablespoons of boiling water and cooled. Beat all ingredients together and spread onto the cake.
This recipe could also be used to make fairy cakes or a traybake (baking time would need to adjusted)