Thai curries are one of my favourite meals and have been for years! Quick and easy to make but packed full of flavour whilst also being vegan and gluten free. They are usually very liquid to soak into the rice.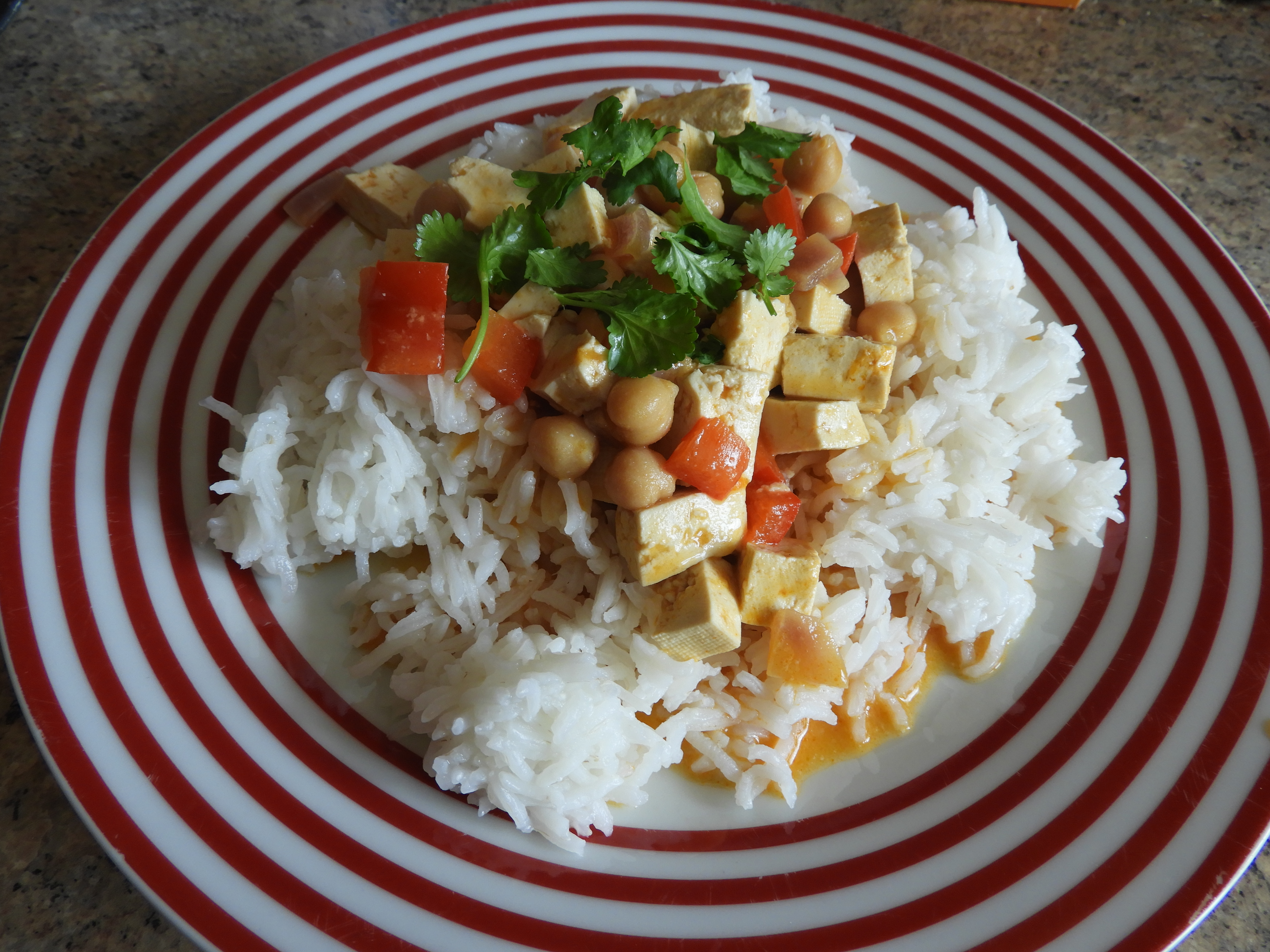 Ingredients
1 onion
1 pepper
396g pack tofu, drained
400g can of chickpeas, drained (keep the aquafaba for other vegan recipes! see end of post for suggestions)
400g can coconut milk
Thai curry paste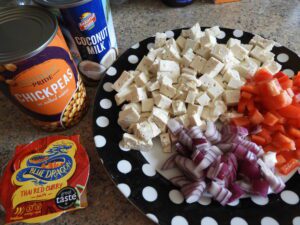 Instructions
Chop the tofu, onion and pepper into chickpea sized pieces.
Add a tablespoon of oil to a large pan or wok and fry the onion, pepper and tofu for 5 minutes.

Add the thai paste, coconut milk and chickpeas.

Bring to the boil and then cover and simmer for 10 minutes.

Serve with rice and garnish with coriander.
Other vegetables could be included. We like baby sweetcorn and green beans. We enjoy both green and red curries but check the pot or jar is suitable for vegans before use as some brands use fish. As an alternative to tofu, I sometimes use fake chicken (not Quorn as this has egg in. The Vegetarian Butcher or M&S have vegan chicken that is also gluten free).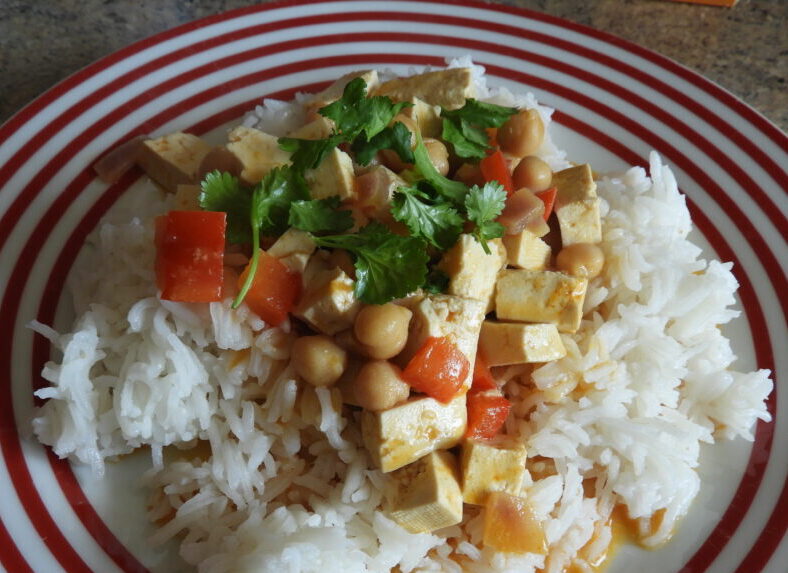 As I mentioned in the ingredients, use the chickpea water, also called aquafaba, as an egg replacer in other recipes. It works in cakes (I've tried mocha, citrus and vanilla), meringues, waffles, and mousses.