For some reason this month (in spite of the heatwave!) I have been obsessed with soup! I had a few different ones on holiday, and back home I really fancied potato and leek but all of the ones in the supermarkets had milk in to make them creamy. I wondered if if was possible to make my own…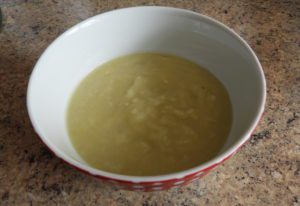 Ingredients (serves 3-4)
450g potatoes (about 5 medium ones)
2 leeks
a little oil (1 or 2 tablespoons)
1 stock cube
500ml boiling water
seasoning if required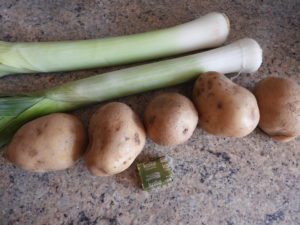 Instructions
Peel and chop the potatoes
Wash the leeks, cut into thick slices and wash again
Heat the oil in a large pan and fry the leeks for a few minutes until starting to soften.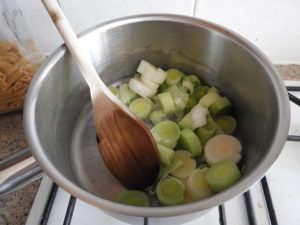 Add the potaties and cook for a further minute, stirring to ensure the potatoes are well mixed in and covered in oil.
Add the stock cube and boiling water. Bring back to the boil.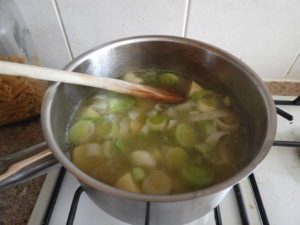 Cover and simmer for 25 minutes.
Blend together using a stick blender and serve.

There are vegan cream cheeses, creme fraiche and cream available if you want to do an artistic swirl or make it creamier but to be honest the soup didn't need anything extra at all 🙂