Just spotted this winter veg soup post from before Christmas still lurking in my drafts folder!
Winter is a great time for snuggling up with a warm bowl of soup. There is something cosy and hearty about it!

Ingredients:
half an onion or leek
100g parsnip
100g carrot
100g swede
250g potato
1 stock cube made up with 1 pint boiling water
any herbs and spices you like (maybe sage, coriander, oregano)


Instructions
Peel and chop all of the vegetables.
Fry the onion in a little oil until soft (3-4 minutes)
Add the carrot, parsnip, swede and potato.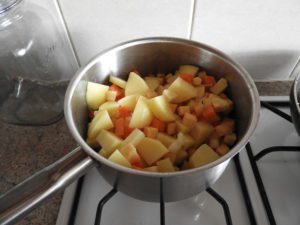 Add the stock cube and the pint of boiling water
Bring to the boil and simmer for 30 minutes until the veg is soft.
Blend in a food  processor or with a stick blender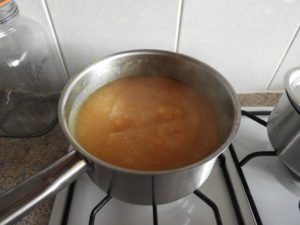 I used some roasted swede cubes as croutons on top of my winter veg soup.
Any spice or herbs could be used depending on your own preference. I added a little cayenne and coriander.
If you like a thinner veg soup then add a little more water during cooking.