Since becoming vegan, I have discovered that my eating habits are not what I thought. I used to graze (snack!) during the day but I find it more difficult now as I cannot have nuts and fresh fruit due to my allergies. Plus I was drinking about a pint of milk which kept me feeling full.
My main focus when starting out as a vegan were main meals but that left me hungry in-between and concerned that I was not getting all the nutrients I need. In the past I have used Slim Fast and Complan to give me a boost but these are not vegan. I also took a multivitamin, but again this is no longer suitable.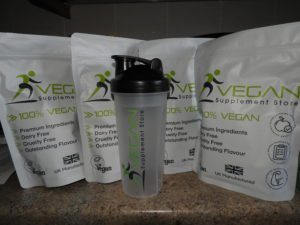 Welcome to the Vegan Supplement Store which provides a wide range of products, all vegan and gluten free so perfect for me! I was sent their Weight Loss bundle to try out, consisting of 4 different flavours of their vegan powder (vanilla, raspberry, chocolate and chocolate salted caramel) and a shaker bottle.
The instructions are simple and the powder can be prepared with water, vegan milk or incorporated into a smoothie.
But the big question is: how did it taste? I was pleasantly surprised at the consistency when made simply with water. I also tried it with coconut milk but this didn't change the density very much. My personal favourite is the raspberry flavour.
Chris has now hijacked them as he is king of the smoothies! He has suggested trying the powder mixed with vegan ice cream to make a milkshake: sounds scrummy so we're going to get some at the weekend. He has also commandeered the shaker bottle as he likes the grid inside for mixing.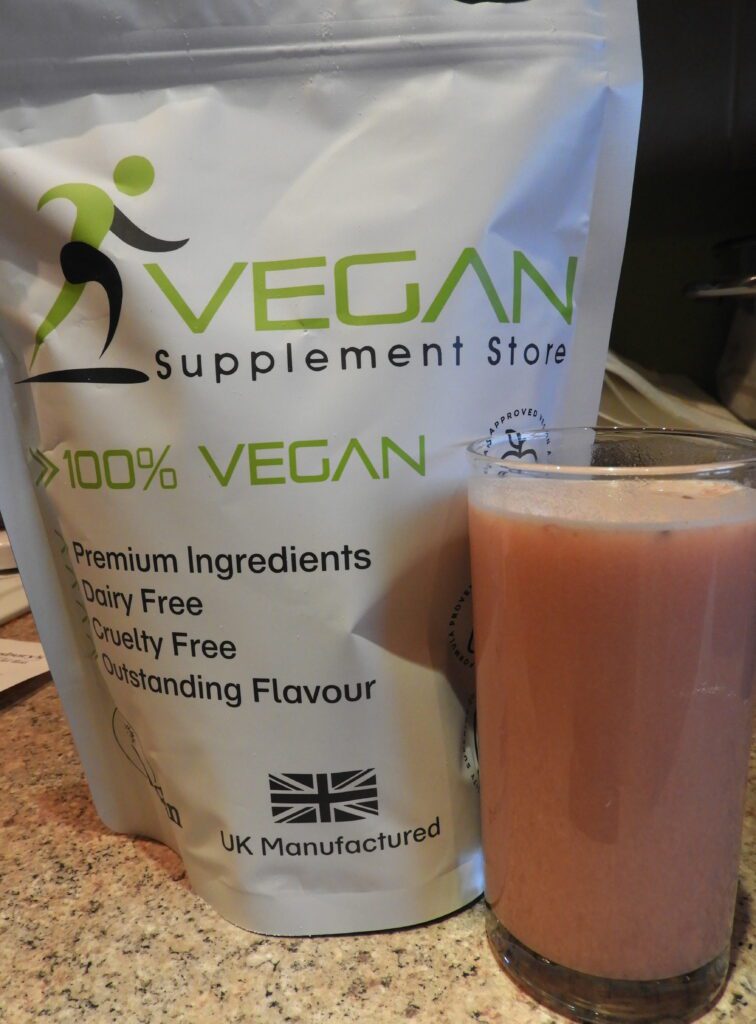 Each serving provides at least 30% of the recommended amount of many essential vitamins and minerals and this gives great peace of mind. I have been having the drinks between meals to keep me feeling full so I avoid snacking cravings.
The good news is that you can currently buy the pouches for a reduced price, saving over £30 (but be quick, the offer ends on 31st January). Check out the offer here.
I also have the opportunity for one lucky winner to win a set: please enter using the widget below
*I received these products for the purpose of this review