Feeling very positive and really on a roll now!
Day 6 signified the end of the Christmas holidays so we had a treat: McDonalds! You may have seen in the news that they have released a new vegan option so that's what I went for! The taste was great but it wasn't very filling (although this could be because I couldn't have the tortilla wrap due to my wheat allergy) The fries are vegan, yay!
The only thing that disappointed me is that they have removed the veggie burger and bean burger, both of which were gluten free (well, the patty was). This means the ONLY choice for veggies and vegans is the new goujons. Chris also enjoyed them but thought they should be available loose in bundles of 4.
.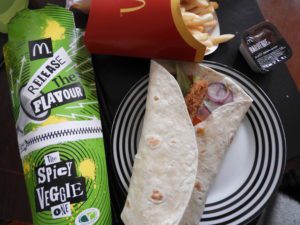 Tea was leftover chilli and spicy homemade potato wedges, yum!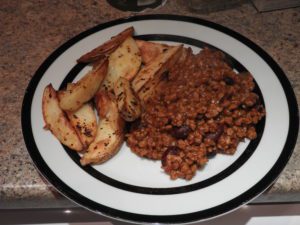 One of my favourite and regular meals (3 times a week or more!) before going vegan was pasta bake but quickly done in the microwave to melt the cheese (the one on day 2 was baked in the oven to give a crispy cheese top).This one has Violife on it but sadly I really didn't like the way the cheese tasted and its texture when melted. 🙁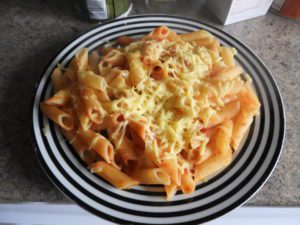 Luckily tea was AMAZING! I love pizza and this one did not disappoint (although Chris did think the base was a bit dry but he isn't used to gluten free!). I used a pizza base and added all the toppings myself.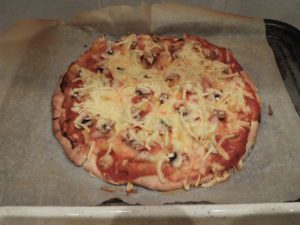 The next day I had vegan meatballs from Asda with fake Parmesan on top and it was really tasty (I do eat a lot of pasta…)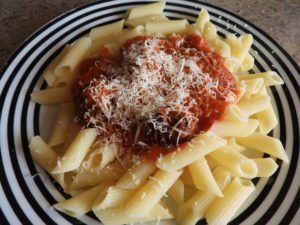 Snacking continues to be a slight issue and I was getting very hungry in between meals. Thankfully I have been sent some nutritious drink powders from the Vegan Supplement Store to try and they are helping to keep my tummy full, plus they taste good! Check out my review post to get the chance to win some of your own!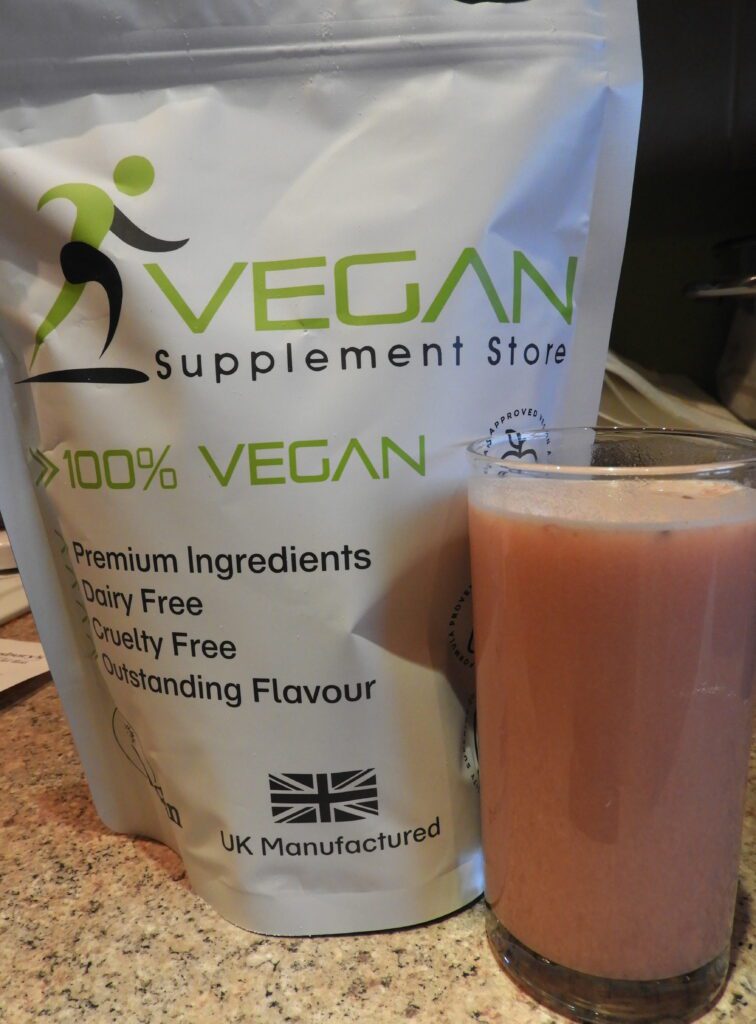 Tea was a disaster turned into a success. I had planned to make toad in the hole using Heck super green sausges (to look like green toads obviously) but the product I was going to use in the batter was a fake scrambled egg rather than egg replacer so wouldn't have worked. Luckily Chris came home from work and rescued the dish by making a flax egg (who knew he had a secret supply of flaxseeds in a cupboard that I can't reach?!) The result was delicious!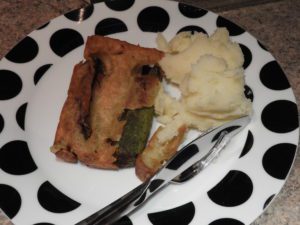 Cheese on toast using Asda grated fake Cheddar was not overly pleasant. Like with the cheese in the microwave described above, the taste of the cheese and the melted texture did not suit me at all 🙁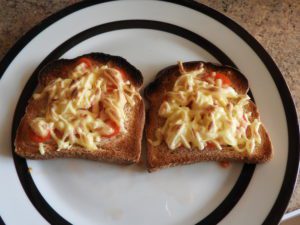 We had some leftover batter from the toad in the hole so Chris used it to make tofu fingers. The batter was deliciously crispy but the tofu was a bit bland so I think we will plan ahead and marinade it next time.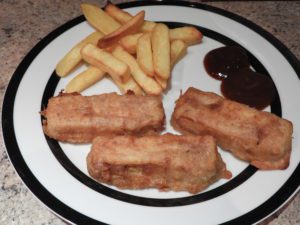 Lunch on day 10 was a tofu finger sandwich and then dinner was a thai green curry using burgers for the protein. I'd tried these burgers in a bun previously but wasn't overly impressed with them but they worked really well in the curry, hurrah!
So 10 days now complete. My biggest issue is certainly cheese as I used to have it for virtually every meal and the alternatives aren't suiting me at the moment.
Should I give up my favourite dishes, continue searching for a vegan cheese or persevere and wait for my taste buds to acclimatise to the new tastes and textures…?