The snow is lying thick on the ground and frozen bodies are being found. Frozen by man, not nature. A serial killer is killing women, cutting them up with a chainsaw and then making 'art' with the pieces. It is a grisly case for Alton and Kane but absolutely superb!
The personal life of Jenna and Dave gets more complicated as they deal with a stalker and Jenna's life is put in danger. I was hoping once again for more romance to develop between them but he is still mourning his wife.
We get to see the killer at work and his kidnap victims. This is hugely emotive as we gain a little sympathy for his past but mostly abject horror at his current actions. We are willing for his latest abductee Ava to escape but fear the worst due to the discovery that he may have killed dozens of women.
The pace of the action in Her Shallow Grave is fast and furious. The tension created by the plot and our witnessing the hostages and killer is maintained throughout. The ending was dramatic and I had no idea which of the suspects would turn out to be the killer.
DK Hood's Kane and Alton series is such good quality, hooking the reader from the first to the last page. Each book could be read as a stand alone novel but I think reading the series as a whole is best to enjoy the progression on the characters and their relationships, both personal and professional.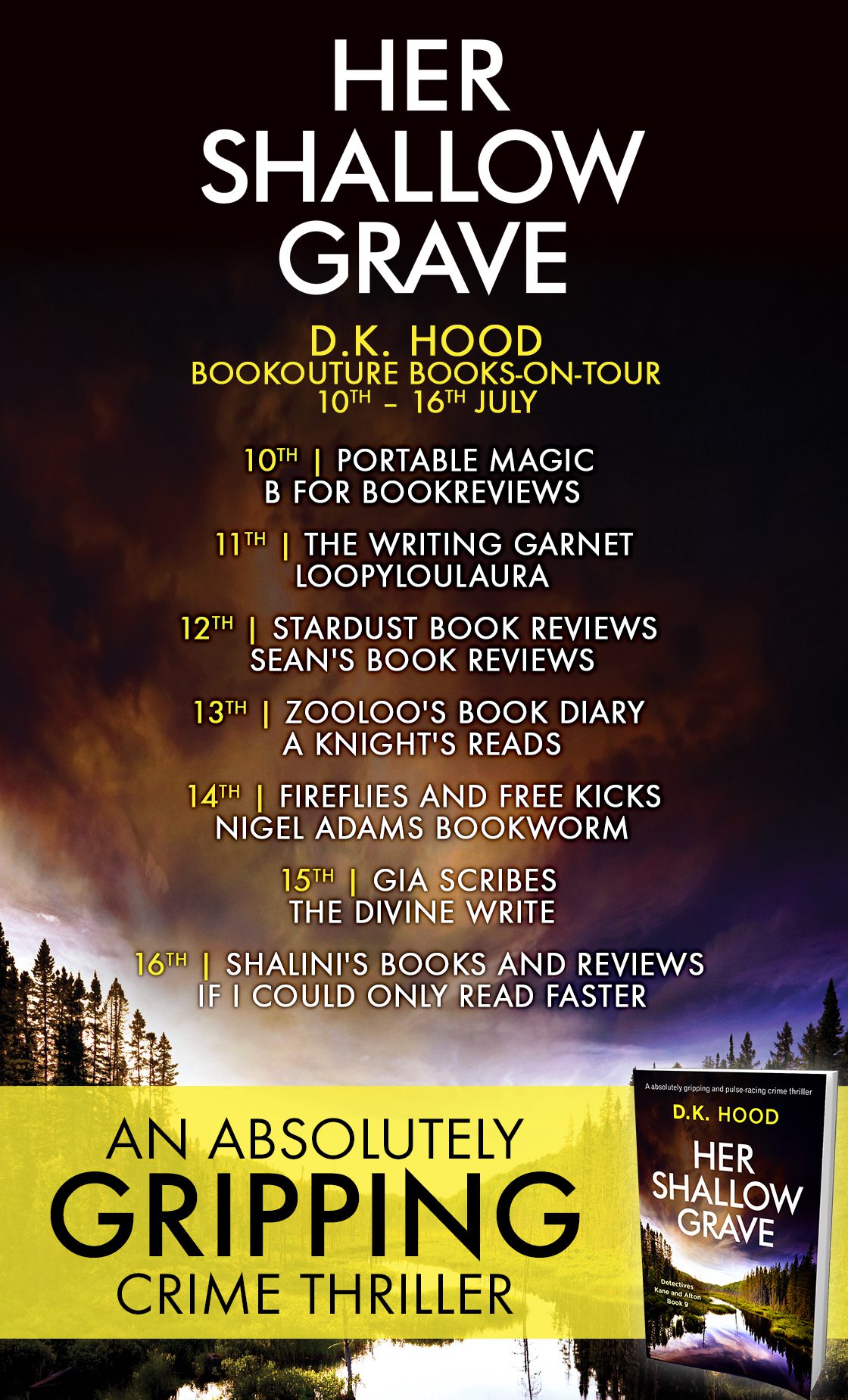 DK HOOD Media Kit:
Title: HER SHALLOW GRAVE
Author:  DK Hood
PUBLICATION DAY: 10/07/2020
BUY LINKS:
Description:
She runs her trembling fingers over the dark, damp walls surrounding her. Above her head, she hears heavy footsteps. She knows she has nowhere to hide and as the door to the cellar is flung open, she finally sees his face.
It's winter in Black Rock Falls and, as tourists flock to the small town to take in the snowy mountain peaks, one visitor makes a sickening discovery. The frozen body of a young woman hangs from a tree on the outskirts of town. Detective Jenna Alton is called in to investigate.
Jenna's stomach turns as she surveys the ice-cold remains, and she's soon alerted to similar burial sites nearby. With no missing persons reported, Jenna and her deputy, David Kane, fear Black Rock Falls is being used as a dumping ground for bodies.
As the body count mounts up, Jenna is more determined than ever to find the person responsible. But as she tries to catch the killer out, he outsmarts her once again and Jenna begins to wonder if he knows her next move. Could he be closer to her than she thinks?
When the investigation takes Jenna to a homeless shelter right in the heart of the community, she fears for the life of a woman who hasn't been seen for a few days. It's clear the killer is beginning to escalate, so Jenna ramps up the investigation and puts herself in unthinkable danger. Can she catch the murderer off guard, or does he already know she's on her way? Has Jenna finally met a killer she can't catch?
If you like Lisa Regan, Melinda Leigh and Kendra Elliot, you will love this thrilling new book from bestselling crime author D.K. Hood.
**Each Kane and Alton book can be read as part of the series or as a standalone**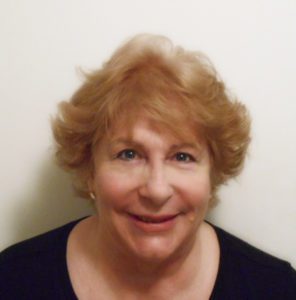 Author Bio:
I've always had a wicked sense of humour and was the kid who told the ghost stories around the campfire. I am lucky to have family all over the world and have spent many vacations in places from Paris France to Montana USA and Australia. I use the wonderful memories from these visits to enhance my stories.
My interest in the development of forensic science to solve crime goes back many years. I enjoy writing crime, mystery and thrillers. With many stories, waiting for me to write I'll look forward to sharing many spine-tingling stories with you.
D.K. Hood is an active member of International Thriller Writers.
Author Social Media Links: