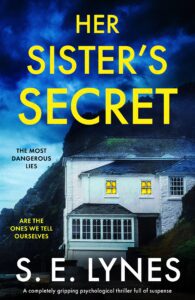 Isla is shocked to receive a phone call at midnight from her nephew Cal saying that her sister Annie, his mother, is dead. His stepdad Dominic is also dead, both bodies burned in their art studio. Isla hurries down to Dorset to support her nephew but discovers he is the prime suspect…
Her Sister's Secret is a family psychological thriller with a dose of police procedure as well.
The plot is delivered through two timelines: the past and the present. In the past, we see Annie's relationship with Dom as it develops (in a third person perspective). In the present, we see Isla's first person viewpoint dealing with the aftermath of the couples' deaths. It soon becomes clear that theirs was not a happy marriage and that Annie had been keeping secrets from her sister.
I thought that the changing relationship between the sisters was accurate and realistic. The siblings we grow up with develop to have a life separate from us and we rarely know the minutiae of their relationships with others. Perhaps also a touch of sibling rivalry too, wanting to out-do each other rather than reveal unhappy truths.
Annie and Isla's story has great twists as the past and present are examined. I think Isla's character really shines but this could be because we see events through her eyes. Her grief and confusion as well as her love for her sister and nephew are well written and emotive.
Her Sister's Secret is an entertaining and thought provoking psychological thriller and I liked the police and legal elements. I have previously reviewed The Housewarming, The Women, The Lies We Hide, and Can You See Her? by S.E. Lynes.

MEDIA PACK
Book: Her Sister's Secret (Previous title: The One To Blame)
Author: S.E. Lynes
Pub Day: July 13th 2021
Buy Links 
About the Book: 
Why would you pretend your life is a dream when you're living a nightmare?

Annie and Dom lead perfect lives in a lovely cottage in a quiet village by the sea, with flowers at the front gate and an apple tree in the garden. Everyone knows them: generous, loving Dom, creative, joyful Annie.

But their neighbours don't see Annie as she sits waiting for Dom well into the night. They don't see her smiling through her tears. They don't know what the perfect couple are hiding.
They just hear the sirens that break the silence of the night and see the flames that rise against the dark sky.

And the morning after, what everyone wants to know is – which one was to blame?

A brilliantly twisty tale of family secrets and the darkness that can lie behind closed doors, The One to Blame will keep you turning the pages till the final devastating revelation. Fans of Lisa Jewell, Gillian Flynn and Louise Candlish will love it.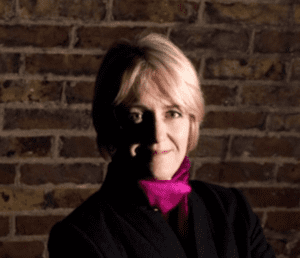 Author Bio
Former BBC Producer, S.E. Lynes is the Amazon #1 best selling author of 'intelligent and haunting', 'beautifully written' psychological thrillers, VALENTINA, MOTHER, THE PACT, THE PROPOSAL, THE WOMEN, THE LIES WE HIDE, CAN YOU SEE HER? and THE HOUSEWARMING. Her latest novel, THE ONE TO BLAME is available for pre-order NOW.

After completing her MA, Lynes taught creative writing at Richmond Adult Community College for over ten years. She now combines writing, mentoring and lecturing.

She has also published three children's books in Italy: IL LEOPARDO LAMPO, LA COCCODRILLA INGAMBA, and the bilingual LA SCIMMIA SPIRITOSA/THE FUNNY MONKEY, all available at Amazon.it
Social Media