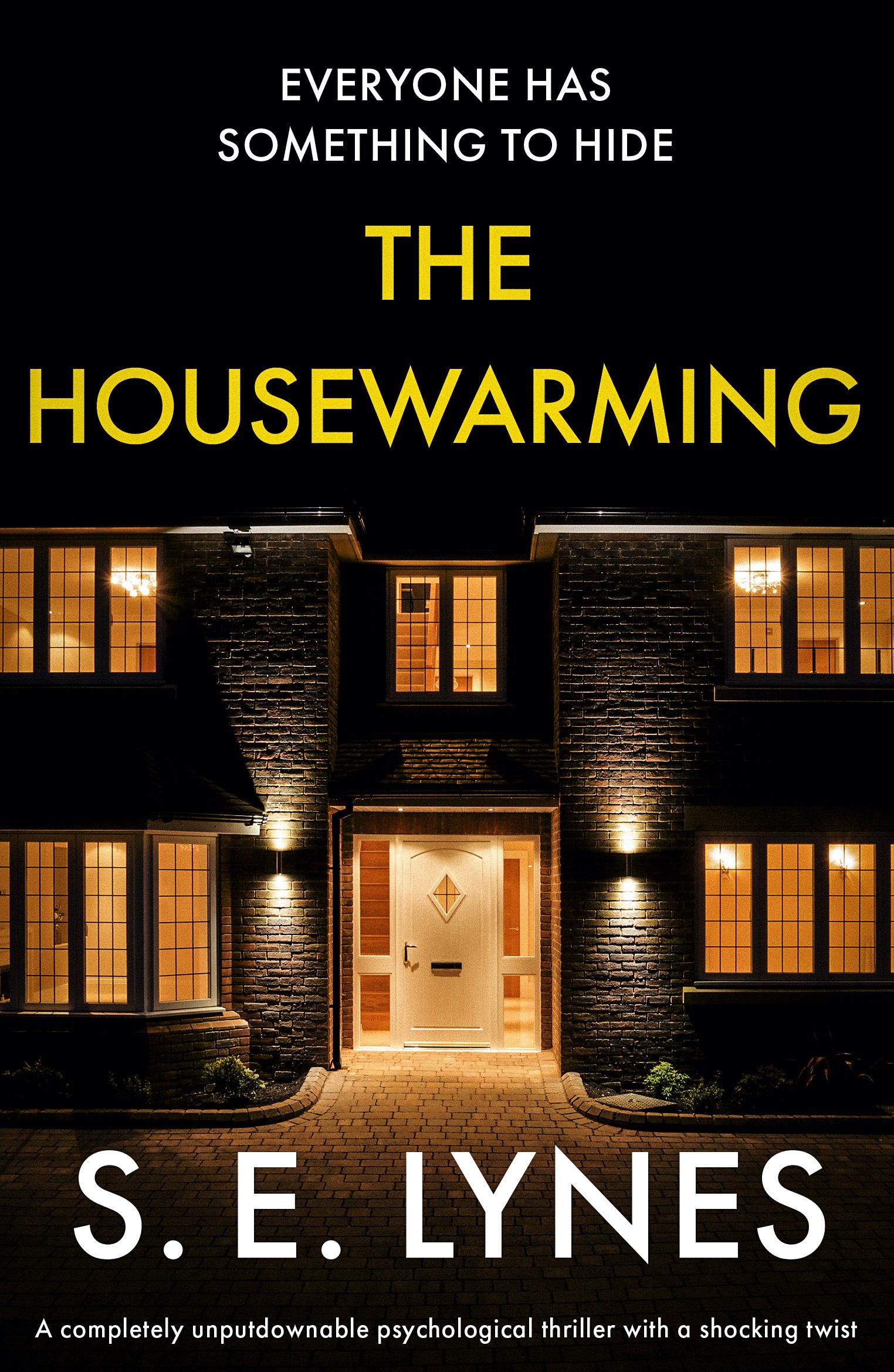 Two year old Abi disappears from her home one morning and is not seen again. A year later her desperate parents have a new baby but their life is still haunted by their guilt about their lost daughter. A housewarming party at their neighbours is the last place they want to go but the night dredges up secrets that could solve the mystery of Abi's disappearance…
The Housewarming is a very tense and gripping psychological drama. It is often uncomfortable to read as the emotion is palpable for all characters. As a parent, the thought of losing a child especially when you could be to blame, is absolutely unbearable.
Tension is there from the very start as Ava discovers the open front door and empty pushchair. I have panicked losing my kids for a few seconds during soft play or in a shop so I can imagine the fear.
The narrative style was a little tricky for me to engage with at times as the perspective moves from present to past and back again. I would have preferred a whole chapter of flashback but this way represented the churning emotional viewpoint of the characters so I understand why it was used.
We see multiple perspectives which allows us to witness the effect of the child's disappearance on Ava and Matt's friends and neighbours. This gives clues to their behaviour and hint that something sinister may have occurred. The conclusion to The Housewarming was heartbreaking for all of the characters but as a reader left me satisfied that the loose ends had all been resolved.
I have now read several of S.E. Lynes other books (including The Women, The Lies We Hide, and Can You See Her? which I described as a masterpiece) and was beyond thrilled to receive a mention in the acknowledgements: thank you!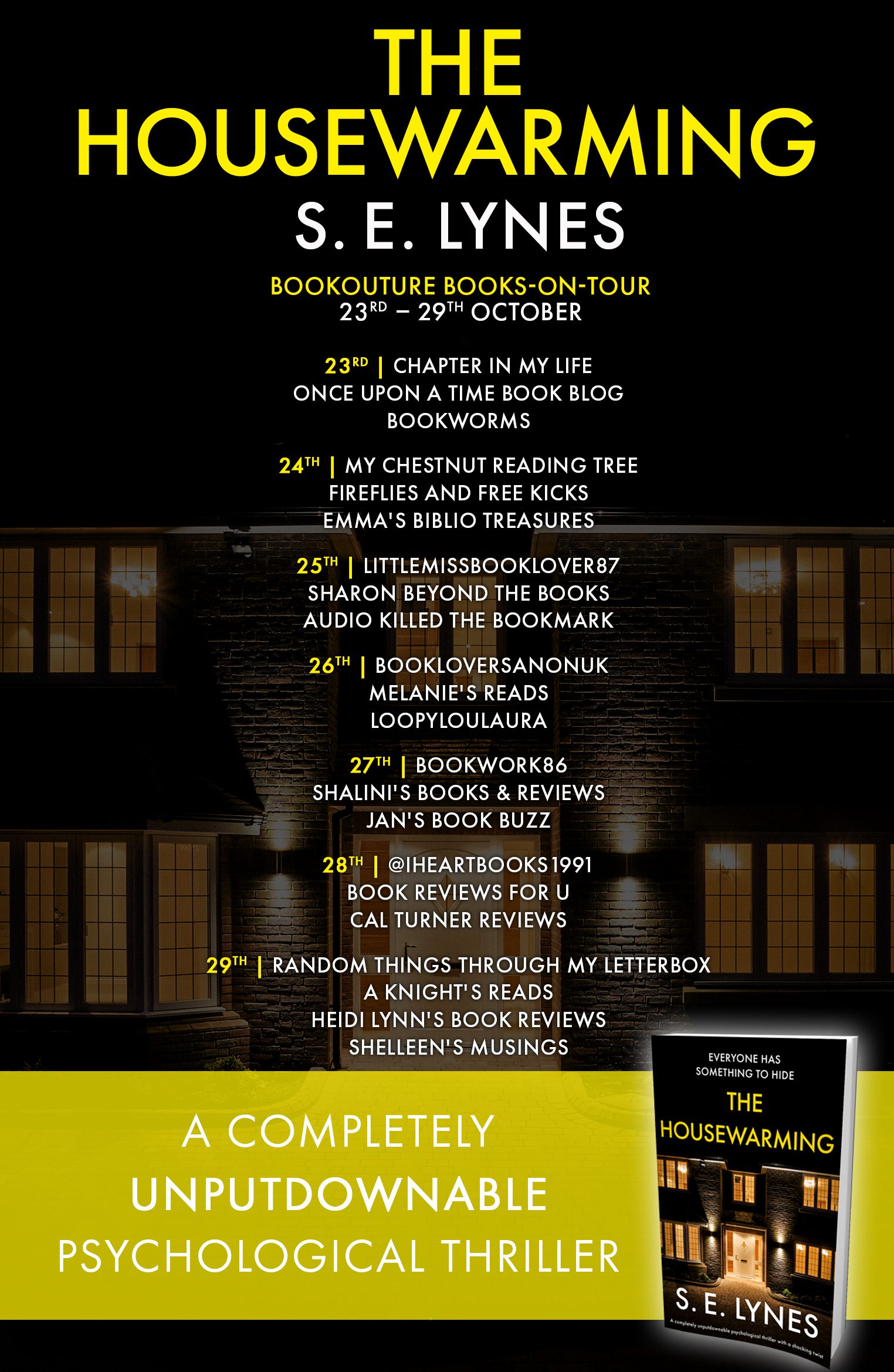 S.E. Lynes Media Kit:
Title:                   The Housewarming
Author:     S.E. Lynes
Publication Day:  Oct 23rd 2020
BUY LINKS:
Description:
Everyone is going to the housewarming party.
All the same people who lived on the street the day Abi vanished…
Will her mother finally learn the truth?
Ava only left her daughter in the pushchair for five minutes. The buckle was fastened, and she was sure it was safe. But when she came downstairs, the door was open and Abi was gone – she walked down the road, past the Lovegoods' house, and was never seen again.
A year later, the Lovegoods are planning their long-anticipated housewarming party. Ava doesn't want to go. She can't bear to look down that end of the road, to see the place where Abi vanished, and she doesn't want to spend time with people who don't share her grief. Her husband Matt persuades her: he's worried about her. A night out might do her good.
But as her friends and neighbours chat, and the drink and gossip flows, Ava learns something new about the day she has re-lived a thousand times. A throwaway comment which could change everything.
Ava thought she knew every last detail of that day.
She's about to find out she was wrong…
Brilliantly dark and moving suspense fiction for fans of Gillian Flynn, Claire McGowan and Lisa Jewell, The Housewarming will have your pulse racing and your heart in your mouth from start to finish.

Author Bio:
Former BBC Producer, S.E. Lynes is the Amazon best selling author of 'intelligent and haunting', 'beautifully written' psychological thrillers, VALENTINA, MOTHER, THE PACT, THE PROPOSAL, THE WOMEN, THE LIES WE HIDE, CAN YOU SEE HER? and her latest novel, THE HOUSEWARMING, available for pre-order NOW.
After completing her MA, Lynes taught creative writing at Richmond Adult Community College for over ten years. She now combines writing, mentoring and lecturing.
She has also published three children's books in Italy: IL LEOPARDO LAMPO, LA COCCODRILLA INGAMBA, and the bilingual LA SCIMMIA SPIRITOSA/THE FUNNY MONKEY, all available at Amazon.it
Author Social Media Links:
Facebook: S E Lynes Author
Twitter: @SELynesAuthor
Instagram: @S E Lynes Author