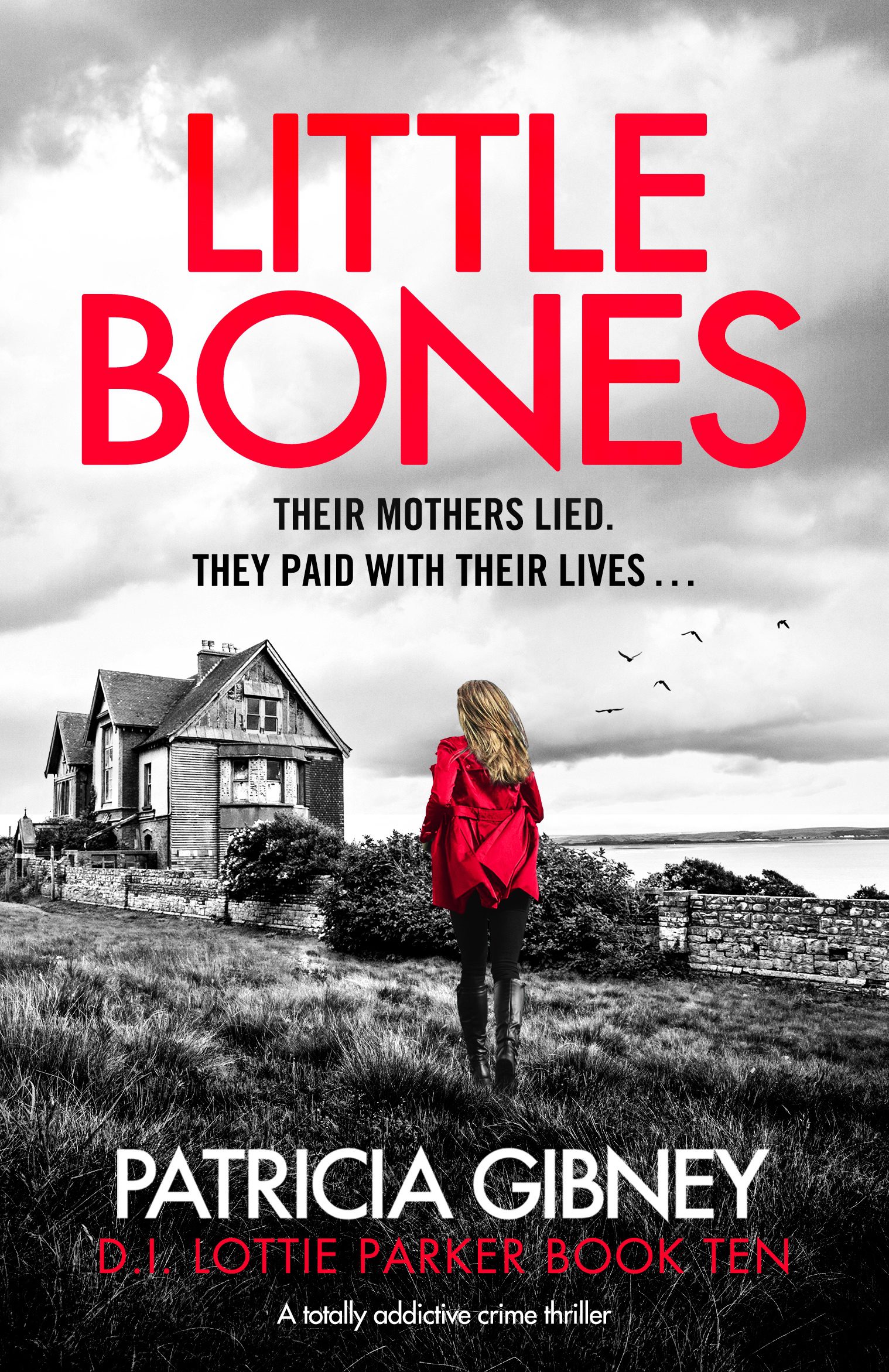 Isabel Gallagher is found murdered in her daughter's bedroom, an old fashioned razor in her hand. Another woman, Joyce, goes missing and her child is abducted. Again a razor is located amongst her possessions. DI Lottie Parker frantically organises her team as she is convinced the cases are linked…
Little Bones is the 10th book in Patricia Gibney's Lottie Parker series. It works as a stand alone novel but there is character development of the main police team that I think would be more enjoyable to see that progress across the series.
Lottie has two seemingly separate cases to investigate: a brutal murder and a missing woman and child. Both crime scenes contain razors so she quickly sees a connection. Then there is the prologue which has to fit in somewhere and stimulates the readers' imaginations trying to figure things out!
The personal relationships between members of the police team causes trouble and tension which Lottie needs to negotiate to keep them focussed on the case. Even her own romance with Boyd is relagated to the background.
The chapters are quite short to make the pace rather rapid. Events hurry along as we see the police working hard but also scenes which don't immediately tie in to the plot as well as emotional snapshots of characters in danger.
Little Bones is an entertaining and enjoyable crime novel with a strong police team. I have previously reviewed books 6, 7, 8 and 9 in the series:

Final Betrayal
,

 

Broken Souls

,

Buried Angels

, and Silent Voices.

Little Bones book description:
She lifted up her granddaughter from the cot, clutched her to her chest and, without looking at her beautiful daughter lying dead on the floor of her bedroom, ran from the house. Only when she was outside did she let a wail escape her lips, frightening the baby who joined in her screams.
When Isabel Gallagher is found murdered on the floor of her baby's nursery by her mother, it's a gruelling case for Detective Lottie Parker. Isabel's pyjamas have been ripped, her throat cut and an old-fashioned razor blade placed in her hand. As Lottie looks at the round blue eyes and perfect chubby cheeks of Isabel's baby daughter, she can't understand who would want to hurt this innocent family.
That very same day she receives a call with devastating news. Another young mother, Joyce Breslin, has gone missing, and her four-year-old son Evan has been abducted from daycare. Lottie is sure that the missing mother and son are linked to Isabel's death, and when she finds a bloody razor blade in their house, her worst fears are confirmed.
Desperate to find little Evan, Lottie leaves no stone unturned as she delves into Isabel and Joyce's pasts and when she realises the two women have been meeting in secret, she knows she must find out why.
But when Joyce's body is found in a murky pond and some little bones are found on a windy hillside, it feels as if this merciless killer will stop at nothing. The bones aren't Evan's but can they give Lottie the final clue to find the innocent child before more lives are taken?
This absolutely gripping and unputdownable crime thriller from bestselling author Patricia Gibney will leave you gasping for breath. A perfect read for fans of Angela Marsons, Robert Dugoni and Rachel Caine.
Author Bio:
Patricia is the million-copy bestselling author of the DI Lottie Parker series. She yearned to be a writer after reading Enid Blyton and Carolyn Keene and even wanted to be Nancy Drew when she grew up. She has now grown up (she thinks) but the closest she's come to Nancy Drew is writing crime!
In 2009, after her husband died, she retired from her job and started writing seriously. Fascinated by people and their quirky characteristics, she always carries a notebook to scribble down observations.
Patricia also loves to paint in watercolour and lives in the Irish midlands with her children.
Buy Links: