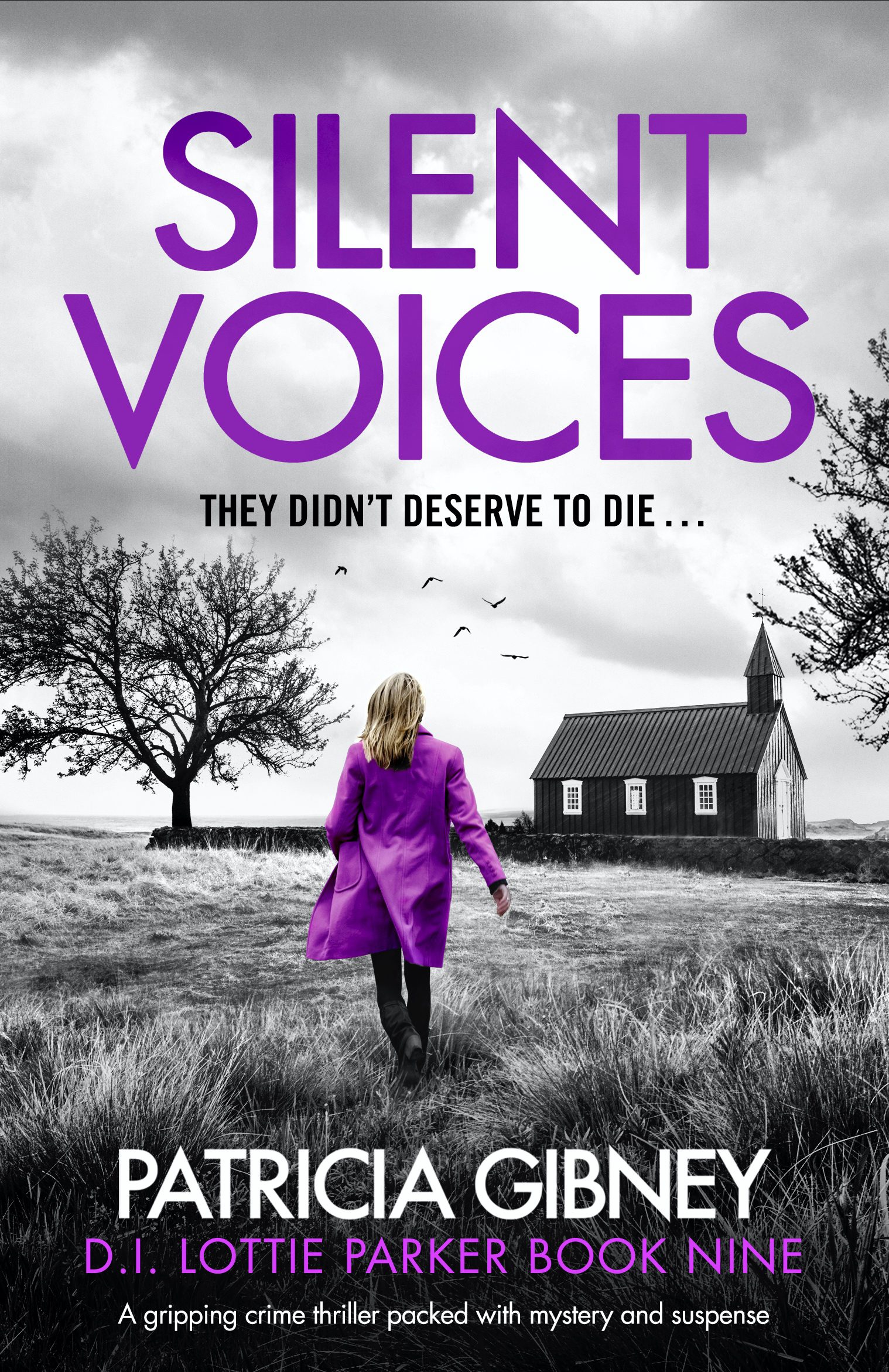 Lottie Parker is all set to marry fellow police officer Boyd, thankful that he has beaten cancer. But their nuptials are interrupted by their latest murder case. A number of women have been killed with strychnine leading to an agonised death. Can they catch the killer and make it down the aisle…?
Silent Voices is the 9th book in Patricia Gibney's Lottie Parker series. Each book can be read as a stand alone novel but the life stories of the police team follows on. I'd be surprised if you didn't want to read about their history!
Lottie and her team are inundated with suspicious behaviour and keep coming back to the Fleming family. There are plenty of suspects and a lot of history to sift through. What could connect an entrepreneur with a psychologist and a fifteen year old desperate to be loved? I admit to feeling a little overwhelmed with the number of characters and the length of the book. I had plenty of ideas about who was responsible and why but wasn't right!
The highly anticipated wedding adds an extra dimension to the stress and drama of the case. I enjoyed the personal relationships and professional dynamics of the book which follow on from previous books.
Some of the forensic detail is a bit stomach churning as are the descriptions of the effects of the poison. The descriptions are vivid which is why they create such a horrifying image in the readers' minds. A clever plot, carefully and brutally imagined in words.
Silent Voices is a fab addition to the Lottie Parker series and I can't wait to see what happens next… I have previously reviewed books 6, 7 and 8 in the series (Final Betrayal, Broken Souls, and Buried Angels).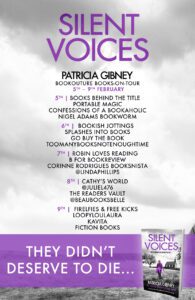 The words blurred as she read the note. She could feel her blood turning to ice. 'Before you make the biggest mistake of your life, meet me. If you don't, her blood will be on your hands.'
When Beth Mullen returns home, expecting to find her twin Rachel waiting for her, the silent house sends a shiver down her spine. She races upstairs to find her beautiful beloved sister cold in her childhood bed, her sparkling blue eyes closed forever, the morning after attending a glittering party…
Newly engaged Detective Lottie Parker knows that Rachel has been murdered the minute she enters the bedroom. Rachel's neck is bruised and a shard of glass placed in her throat. Confronted with such a horrifying killing, Lottie wastes no time in pursuing every clue.
While interviewing the partygoers, Lottie discovers that Rachel's handbag and keys are nowhere to be found. But as she is searching for them, a brilliant young doctor is found murdered with glass in her throat. The doctor was nowhere near the party and Lottie is forced to question everything. Two beautiful young women with the world at their feet have been brutally silenced. Why did the killer need them to die?
Desperate to find proof of what really happened to Rachel that night, Lottie gets close to the hostess of the party, whose two daughters were friends with Rachel. But Lottie's hunt for the truth is getting under the killer's skin, and when Lottie's fiancé Boyd goes missing, will she be able to find him before it's too late? Or will he too be silenced forever?
An unputdownable crime thriller from bestselling author Patricia Gibney, with an ending that will blow your mind. If you like Lisa Regan, Robert Dugoni and Rachel Caine you'll be totally hooked by Silent Voices.
Author Bio:
Patricia is the million-copy bestselling author of the DI Lottie Parker series. She yearned to be a writer after reading Enid Blyton and Carolyn Keene and even wanted to be Nancy Drew when she grew up. She has now grown up (she thinks) but the closest she's come to Nancy Drew is writing crime!
In 2009, after her husband died, she retired from her job and started writing seriously. Fascinated by people and their quirky characteristics, she always carries a notebook to scribble down observations.
Patricia also loves to paint in watercolour and lives in the Irish midlands with her children.
Buy Links: