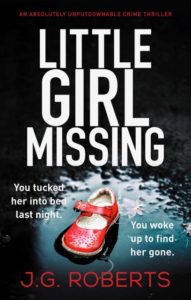 A family is struggling to deal with the after effects of infidelity when five year old Cassie disappears. It is difficult for the parents to avoid playing the blame game and both are suspects according to the police.
Has Naomi's stress made her do something unforgiveable? Have Charlie and his mum taken drastic action to be allowed to see Cassie after 5 weeks apart?
DCI Hart and her colleagues need to sieve through the evidence as it becomes increasingly likely that Cassie has been abducted. There are also hints throughout the book of Rachel's own past which may be influencing her actions and responses to the case.
I felt that a few of the interrogation questions were a bit clunky and jarred slightly as I read them but this could have been the effect the author was trying to convey (the police making the suspects uncomfortable). Other than that, the plot, characters and narrative were fabulous and realistic.
There are some key turning points in Little Girl Missing as JG Roberts expertly guides her readers towards and expected outcome before swiftly revealing a new direction.
The disappearance and the agonising wait for news is well described and as a parent, horrifically believeable. I did guess some of the big twist but this didn't spoil my enjoyment of the book at all as I liked seeing how and why the plot concluded as it did.
When I got the media pack for this book, I realised that I recognised the author (a TV presenter) and will definitely follow the rest of her writing career and catch up on the other  books she has already written!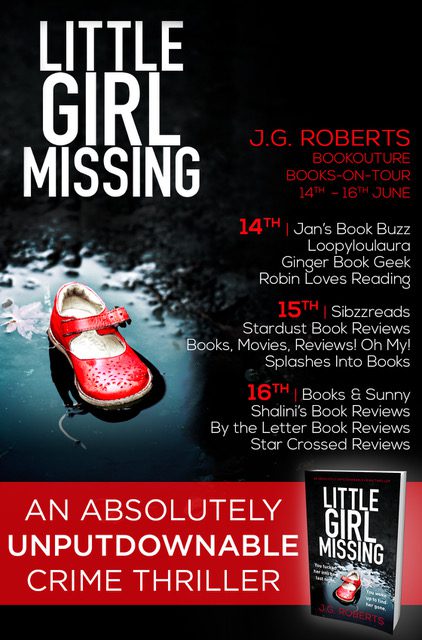 LITTLE GIRL MISSING by JG Roberts
How can a little girl vanish into thin air?
Five-year-old Cassie Bailey's mother tucked her into bed and kissed her goodnight. This morning she's missing, her unicorn bedcovers are empty, and her parents are frantic.
DCI Rachel Hart knows that the first few hours after a child goes miss
ing are the most crucial, and that the Baileys are living every parent's worst nightmare. Rachel knows, because as a child her family lived through it too, when her sister was taken.
The days are ticking by with no sign of Cassie, and the cracks in the Baileys' marriage are beginning to show. But are the holes in their stories because they're out of their minds with panic – or because they're lying?
Rachel's convinced that Cassie knew the person who took her, but can she find the little girl before she's lost forever?
A gripping and unputdownable thriller for fans of Close to Home, The Couple Next Door and Behind Closed Doors.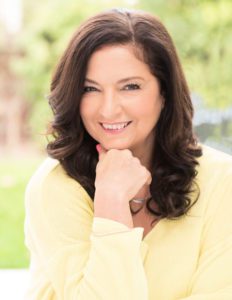 About the author 
Julia was born in West Bridgford, Nottinghamshire, and began her career as a professional singer/dancer. This enabled her to travel the world in her late teens storing up experiences she has since included in her writing.
Following roles as a hostess on The Price is Right and a member of the Beadle's About 'hit squad' in the 1980s, she became a TV Presenter and filmed features for Sky Sports before launching the QVC shopping channel in 1993 where she still presents today. Having always wanted to write, she penned her first book, a memoir sold on QVC, in 2013 and has since written four full length novels, two novellas and several short stories.
Twitter: @JuliaRobertsTV
Facebook: JuliaRobertsTV
Instagram: juliagroberts