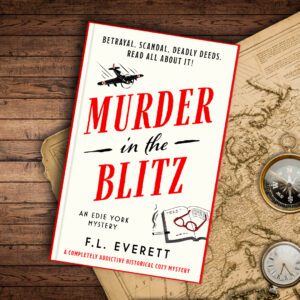 1940, Edie is keen to rise through the ranks at her newspaper but, even during a war, being a woman holds her up. She is promoted to obituarist but it is the crime reporter role she really wants. Helping out a colleague, she witnesses a death but was it suicide or murder?
Murder in the Blitz is a cosy historical murder mystery set during WW2 in Manchester, UK.
Edie is hideously frustrated and finds her career prospects to be stunted by being a woman.  She is desperate to get be a crime reporter and become a serious journalist. Obituarist doesn't have the same kudos but it is a good opportunity so she readily accepts. A colleague asks her to cover a home guard training session and one of the men is shot. Some believe it was suicide but others think it was murder. Edie tries to investigate while maintaining her compassion and journalistic integrity.
The book is written in the first person from Edie's perspective. There is an almost chatty tone and Edie's voice and viewpoint seems very modern. I really liked her character: she is feisty and wants to make a difference whilst also forging a career for herself in a male dominated profession. The war provides opportunities while also causing restrictions.
Being the first book, the author takes time to introduce us to Edie as well as the historical and geograohical setting. This does slow the pace down a little, especially at the start of the book, but then Edie launches into her investigation and the plot developments speed up.
Murder in the Blitz is an entertaining historical murder mystery with a strong lead female character.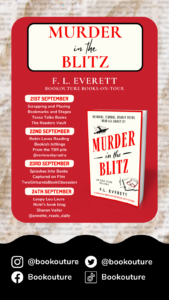 Murder in the Blitz: A completely addictive historical cozy mystery (An Edie York Mystery Book 1)
England, 1940. Newspaper secretary Edie York wants nothing more than to be a real wartime reporter. But when she stumbles upon the death of a Home Guard soldier she must turn her investigative skills to sleuthing…
Rookie reporter Edie York dreams of being out in the field, instead of being stuck writing up the wartime headlines, transcribing Churchill's rousing speeches on her cranky typewriter. So when her first real assignment one misty morning ends with the crack of a pistol shot and the sudden death of a Home Guard soldier, she's determined to take her chance and investigate.
With the local police force, under the utterly irritating but outrageously handsome DCI Louis Brennan, stretched to the limit as bombs rain down, Edie strikes out alone. And she quickly discovers more than she'd ever hoped – or feared. From undercover spies to priceless stolen artwork, Edie is plunged headlong into a mystery that stretches from Manchester to Berlin.
But when she finds another body in the blackout, Edie realises she's bitten off more than she can chew. With an exasperated Louis finally lending a hand, can Edie unveil the murderer and make headline news, her name in print at last? Or will she be next…?
A brilliantly addictive and totally twist-packed cozy historical mystery perfect for fans of Richard Osman and Agatha Christie. This is the first book in the Edie York Mystery series.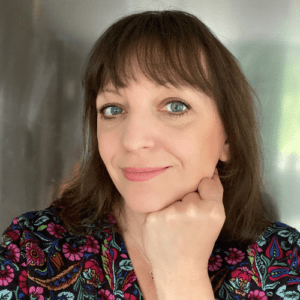 About the author
Flic Everett is a Mancunian writer who now lives in a cottage in the beautiful West Highlands with her patient husband and two deranged cocker spaniels. She still misses Manchester, and returns like a homing pigeon every month to see family and friends. She spends a lot of time writing on trains.
Flic has owned an award-winning vintage shop, guest-presented Woman's Hour and was once a part-time tarot reader. She has a grown up son who makes her laugh more than anyone on earth, and she likes reading, painting, cooking, clothes, animals, Art Deco and rummaging in charity shops for bargains. Her greatest fear is being stranded without a book. She has spent many years as a freelance journalist and editor for national newspapers and magazines and can't believe she's finally allowed to make up stories from the comfort of her own home.
Author social media
Website
Facebook URL
Instagram URL @fliceverett
Twitter URL @fliceverett