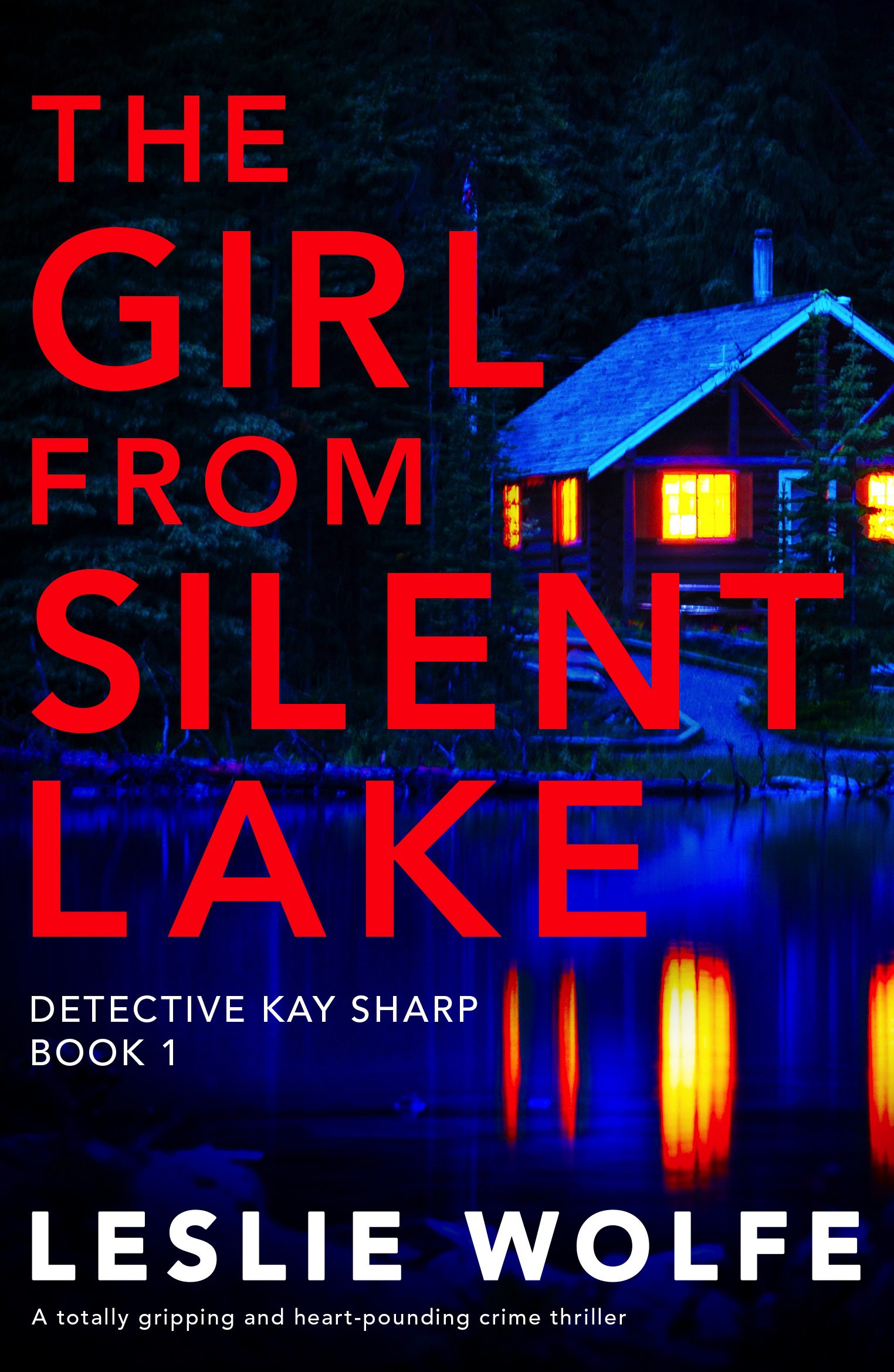 FBI profiler Dr Kay Sharp quits her job and returns to her hometown when her brother is imprisoned for a bar room brawl. Almost immediately, she spots a newspaper headline and becomes convinced that a serial killer is active in the area but can she convince the local police team…?
The Girl From Silent Lake refers to Kay, a determined and tenacious investigator who is adamant that a serial killer is on the loose. Women's bodies are discovered and there are children missing. She teams up with Detective Elliot Young and together they rapidly look for clues to save the latest missing woman and her daughter from a vicious ending.
Kay, Elliot and the killer all have secrets in their past that affect their present actions and viewpoints. I enjoyed the dynamic between Kay and Elliot as they negotiate a new working relationship yet remain mindful of their own pasts.
Author Leslie Wolfe includes chapters from the killer and victims' viewpoints and these are difficult to read due to the intensity of the violence perpetrated. I admit to initially feeling some sympathy towards the killer as he reveals his troubled past but I suspected that his skewed viewpoint did not tell the whole picture.
I was totally engrossed in this book from the first page. Kay's past is gradually revealed and this gives the reader an emotional investment in her success and safety. The pace was rapid and there were plenty of twists. The killer and victim perspectives increased the 'human' side of the story and made this unputdownable!
The Girl From Silent Lake was an excellent crime thriller and I can't wait to see what happens next in the series.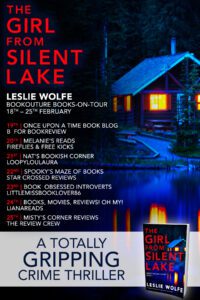 Leslie Wolfe Media Kit:
Title: The Girl from Silent Lake: A totally gripping and heart-pounding crime thriller (Detective Kay Sharp Book 1)
Publication day : 19/02/21
Author:  Leslie Wolfe
Buy Link:
Description:
"Please, not in front of my daughter," she pleaded. "She's just a little girl." He leaned closer, so close she felt his heated breath on her face. The blue jays that had been filling the valley with their chirping fell silent all at once when the woman's cry ripped through the clear mountain air…
Detective Kay Sharp vowed she'd never return to her childhood home. On the night of her thirteenth birthday her broken family was shattered beyond repair, and leaving was the only option. Unable to fix her own past, she's been an FBI profiler for over a decade, desperate to save others.
But now Kay's back and only she can solve the crime that has rocked the tight-knit community of Mount Chester to its core. A dead woman has been found by Silent Lake under the dew-covered Fall leaves, her hair braided and her body wrapped in a blanket. This small town may be a stranger to murder, but Kay recognizes the signs of a serial killer. She's certain that the ritualistic nature of the scene means it's just a matter of time until he strikes again––unless she catches him first.
As yellow do-not-cross tape flaps in the biting wind, another woman is reported missing. Kay leads a frenzied search for out-of-towner Alison Nolan and when she locates her car, Kay's blood turns to ice as she shines her flashlight on the backseat and sees a teddy bear. Alison's six-year-old little girl, Hazel, has vanished too.
Kay knows the missing-person investigation could turn into a murder case at any second. But as she hunts for the culprit, her own past closes in on her. Can she find the killer before it's too late? And will the secret she thought she'd buried stay that way?
A totally gripping and utterly addictive new crime thriller series for readers who love Lisa Regan, Robert Dugoni and Kendra Elliot. The Girl From Silent Lake gives "unputdownable" a whole new meaning!
Author Bio:
Leslie Wolfe is a bestselling author whose novels break the mold of traditional thrillers. She creates unforgettable, brilliant, strong women heroes who deliver fast-paced, satisfying suspense, backed up by extensive background research in technology and psychology.
Leslie released the first novel, Executive, in October 2011. It was very well received, including inquiries from Hollywood. Since then, Leslie published numerous novels and enjoyed growing success and recognition in the marketplace. Among Leslie's most notable works, The Watson Girl (2017) was recognized for offering a unique insight into the mind of a serial killer and a rarely seen first-person account of his actions, in a dramatic and intense procedural thriller.
Author Social Media Links:
Leslie enjoys engaging with readers every day and would love to hear from you.
Become an insider: gain early access to previews of Leslie's new novels.
Email: LW@WolfeNovels.com
Like Leslie's Facebook page: https://www.facebook.com/wolfenovels
Visit Leslie's website for the latest news: www.WolfeNovels.com
Visit Leslie's Amazon Book Store: http://bit.ly/WolfeAll