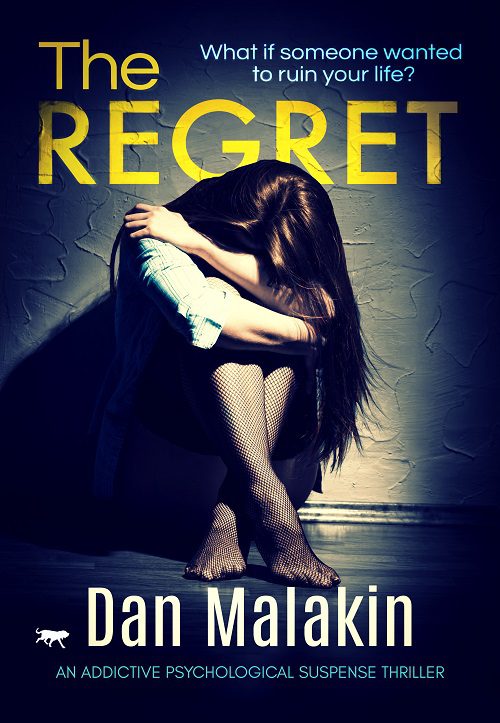 This is an incredible book but I must start off with a trigger warning as it deals with anorexia.
Rachel's life is back on track. Her stalker is in prison and she has feels in control for the first time in years. Her anorexia is not ruling her life, her work and daughter keep her balanced, she has a boyfriend. Her past is behind her, or so she thinks…
Strange things start to happen when her social media and bank accounts are hacked. Soon everything in her life is at risk and the anorexia begins to gnaw at her again. Who can she trust? Maybe not even herself…
Watching Rachel's descent into despair is compelling but brutal reading. The thing with the plot is it is just so realistic. We all lead an online lifestyle now and it would be so easy for any one of us to be hacked.
Rachel's past makes her vulnerable and inspires sympathy and empathy from the reader. Her confusion and paranoia are also transmitted to the reader so that we don't know which of her friends and family can be trusted either.
The twist for the final fifth of the book was completely shocking and unexpected. Rachel manages to use her weakness as a strength and I found myself reading faster and faster, willing her to overcome the danger (no more hints or spoilers from me!)
Overall, The Regret is a very moving book as well as an intense thriller. The cyber element makes it modern and relatable. Congratulations Dan on your debut novel!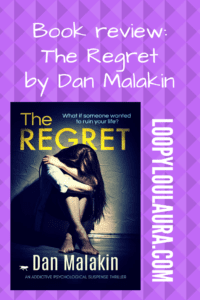 Genre: Psychological thriller
Pages: 250
Publisher: Bloodhound Books
Publication Date: 20th August 2019
Standalone: Yes
Blurb:
Rachel Stone's world was destroyed by a stalker, Alan Griffin. After he went to prison, she rebuilt her life.
Now she has a three-year-old daughter, and is in a new relationship. But someone is stalking her again. Her phone, her emails and her social media are hacked.
Rachel believes it's Griffin, out of prison and looking for revenge. She needs to find him and make him leave her alone. But as Rachel is drawn into a hunt, she realises that something even more horrific is happening – something that will make her confront the childhood that has lingered like a ghost, and will force her to face the truth about her new life.
Is Griffin the one ruining her life? Or is someone else, someone far more dangerous, responsible?
Find out more about Dan at www.danmalakin.com or on twitter @danmalakin