I have a theory… Chris is actually a superhero!
While I was away this

weekend

, he seems to have held everything together and had the whole house organised in a way that I never seem to manage.
Every night when Chris arrives home from work, he is greeted by a slightly exhausted, majorly frazzled looking woman. The dishwasher is often still full of clean things and the kitchen is covered in dirty dishes. The floors are covered in abandoned toys and the children are arguing over the next YouTube video.
How different it is when he is left alone with the children! Somehow he had managed to wash and dry 2 loads of washing. The floor was clear. The washing up was all done.
So just how does he do it?
Chris is the fun parent. The one who does the Warhammer painting. The one who gets muddy in the garden. The one they are eager to spend time with because he is out at work most of the day. He is the one who chose to be with them, to love them, to be their dad.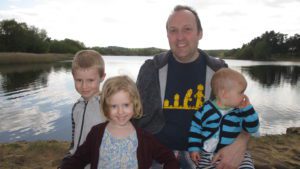 He is also used to independence, only 3 short years ago he was sorting his own life out day in day out. He has never needed me. He is used to running a household, taking care of others and putting their needs first (Ollie!) It was a major relationship breakthrough when I put his washing away for the first time!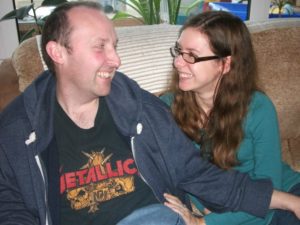 Last night Chris left out a Lego set, maybe he is human after all… 🙂