Here we go then. We managed to escape for two years but this weekend Covid finally caught up with us.
So how did it begin?
Matthew and I took our regular Sunday test in the morning then headed downstairs for a snack. Chris went up to the bathroom and yelled down the stairs "Do you know there is a positive test up here?!"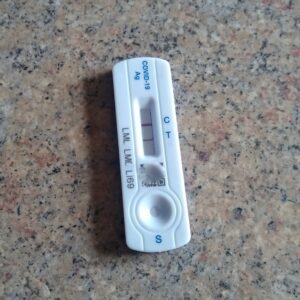 My jaw dropped and I raced up to see whose it was and it was Matthew's. Day zero…
Cue tests on everyone else. Including Zach's first ever lateral flow test and the poor little guy was traumatised 🙁 Negative for us all.
I reported the test results as I have done all the previous negative ones and it felt strange to tick positive for Matt's. We then had the palava of completing the test and trace form which was frustrating and repetitive.
Roll on to Monday and we tested everyone again. Anya was desperately jealous of Matthew being off school for a week but I spied the faintest of lines on her test thirty minutes later.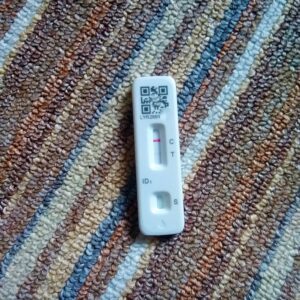 Still negative for the rest of us. It feels unnatural to be going to work and let Zach go to school when we have endured lockdowns and self isolation in the past but those are the rules! I have been wearing my mask more frequently especially around those I know to be vulnerable. There are many tales of it not spreading through families so i have no idea if we'll all get Covid. I'll keep you updated…