This year I decided to try a new challenge: Project 365. Basically it is a photo a day, everyday!
I saw several bloggers as well as real life friends take part in this challenge during 2017 and thought it would be nice to catalogue our year, plus there were some really excellent photobooks created at the end by others and I thought that would make a beautiful keepsake!
So the first week is over (one day short!) and here are my pics:
Day 1: last day of the Christmas holidays all together as Chris went back to work on the 2nd 🙁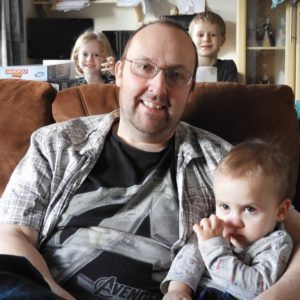 Day 2: time for a bracing walk (in t shirt and shorts in Anya's case…)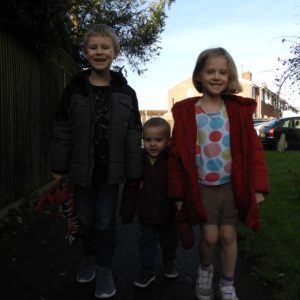 Day 3: mega proud of me and my camera taking this pic of the super wolf moon

Day 4: the kids are making the most of their time together before school starts again next week

Day 5: Friday at last! Time to annoy Dad!

Day 6: Jess has made herself at home during her stay here this Christmas as my mother in law recovers from an operation. Hopefully poor Ollie will get his bed back soon!