Day 61: homework and painting combo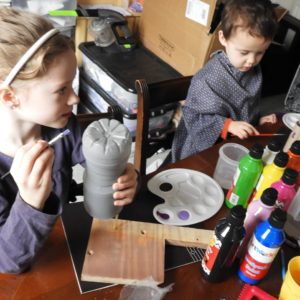 Day 62: more homework! Matthew was writing up his science project that I showed last week (the cress)
Day 63: PTA meeting down the pub, yay! They had no large glasses so they poured my wine into two small ones! I also treated myself to some chips 🙂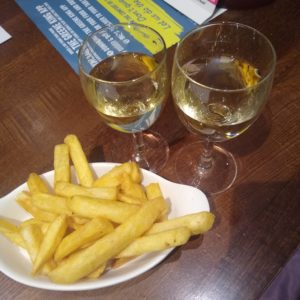 Day 64: remember Matthew brought home a random tree to plant weeks ago? Despite the crazy weather it is growing quite nicely but still not sure what it is!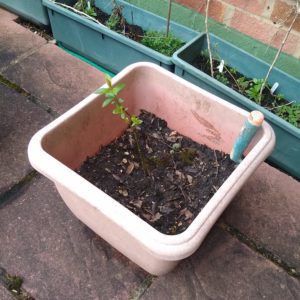 Day 65: the dreaded World Book Day. Anya is The Snow Queen (aka Elsa from Frozen 2) and Matthew is a Roman from Horrible Histories Rotten Romans
Day 66: darling Zach has been waiting all week for Friday so that he goes to my mum and dad's while I work. Apparently Nanna is the best! What about poor Mummy?!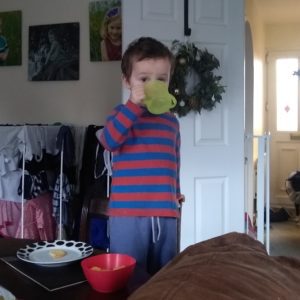 Day 67: after my experiences as a food technician, I have decided that I want my children to be confident in the kitchen. Matthew made this bolognese all by himself!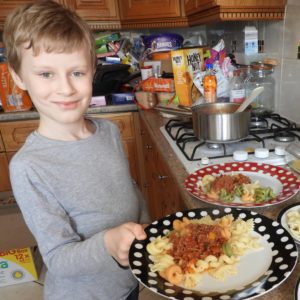 You are invited to the Inlinkz link party!