Have you seen the TikTok viral video of baked feta pasta? I wanted something quicker and easier using store cupboard ingredients that I could throw together…
And here it is! A store cupboard cheat version!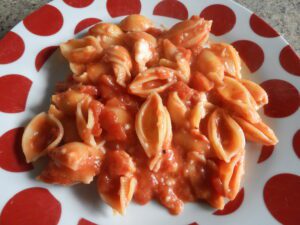 Ingredients (serves 2):
150g pasta (mine was gluten free)
100g feta (I used Violife Greek style)
400g tin chopped tomatoes
sprinkle of herbs or seasoning to taste (I used black pepper, garlic granules, crushed chillies)
1 teaspoon oil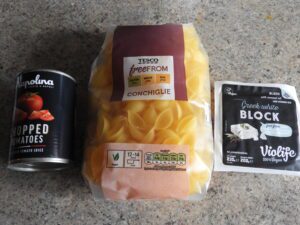 Instructions:
Preheat the oven to 200
Open the can of tomatoes and tip into a dish.
Place the block of feta in the middle.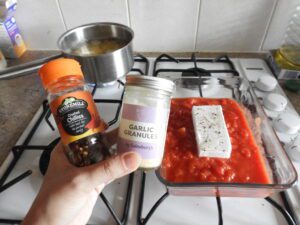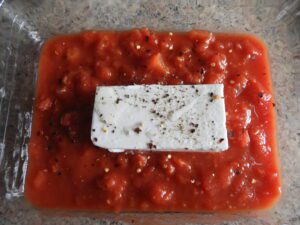 Drizzle the cheese with oil and season the whole dish.
Bake for 15-20 minutes until cheese is soft.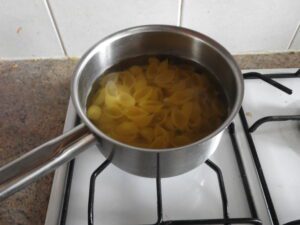 Meanwhile cook the pasta according to packet instructions. Drain
Remove the tomatoes and cheese from the oven and give it a good stir to break up the cheese.

Stir in the pasta until fully covered in sauce.
Enjoy!