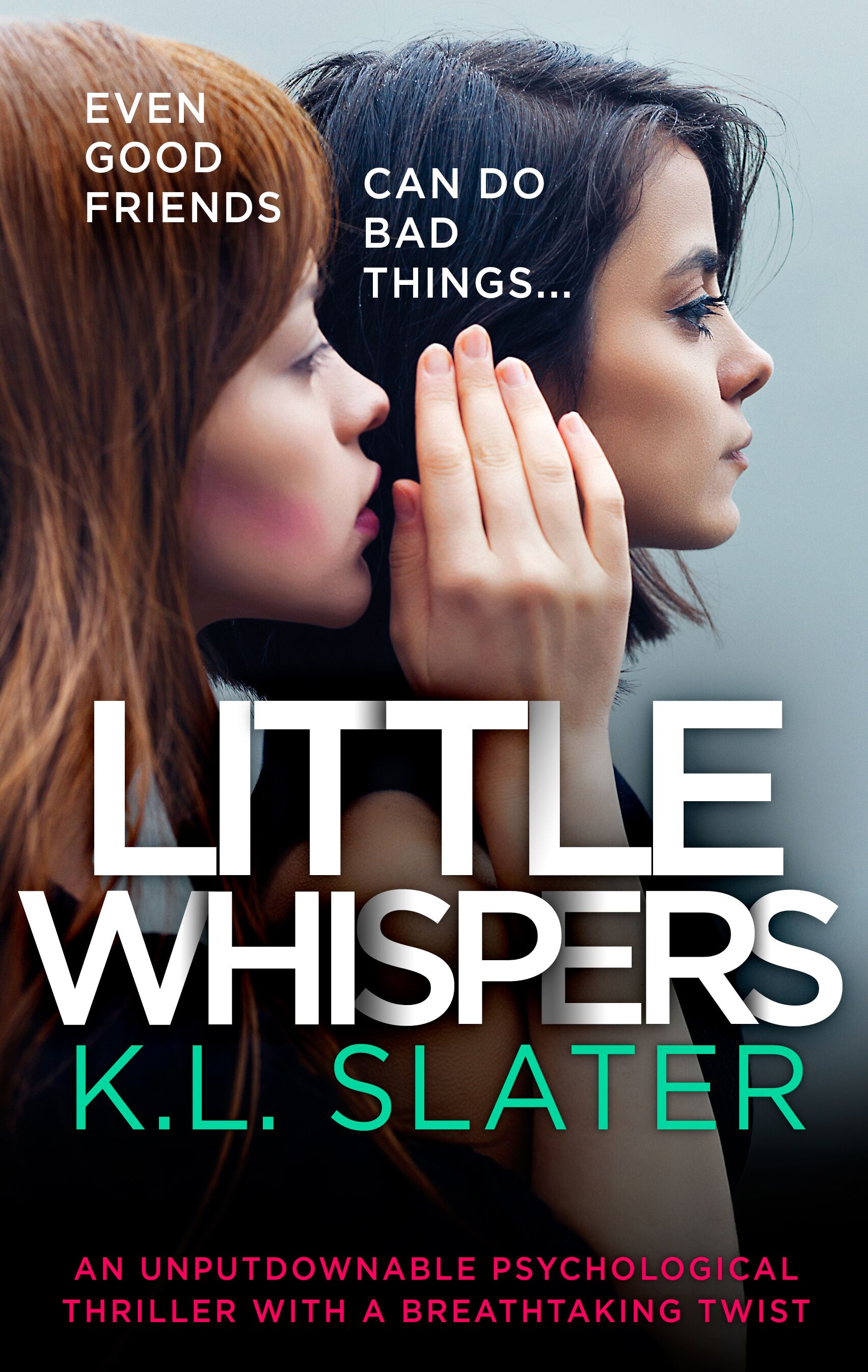 Janey Markham and her family relocate to a new area and a more high status lifestyle after her husband gets a new job. Despite her lack of confidence, she manages to join the exclusive clique of school mums and even gets a new part time job.
But something isn't right in her marriage or in her friendships and she is haunted by her mother's deathbed confession…
Little Whispers is a real slow burner, building gradually to a thrilling ending. There are teasing clues which hint at the past and we also see an abduction but it is not clear until the end if this relates to the past or present. The tension definitely ramps ups in the second half as Janey's life begins to unravel and the psychological thriller element of the book comes into its own.
The character of Janey is a great one for eliciting sympathy and empathy from the reader. She is 'down to earth' is contrast to the status-seeking women she becomes friends with. Her insecurities about her body and her marriage felt very realistic, as well as her frequent unfavourable comparisons with her peers.
I also identified with her more personally, always feeling like an outsider and wanting approval from the popular crowd as a child, the social awkwardness on the school playground now as a parent. Plus her new job as a teaching assistant is one that I have done in the past.
The actual explanation at the end seemed a little far fetched to me but then I am not a criminal mastermind and technological genius! The epilogue brought a lump to my throat as Janey finally confronts her secret past…
Overall, Little Whispers was an enjoyable slow-burning family drama and psychological thriller.
Take a look at my reviews of Finding Grace and Single, also by K.L. Slater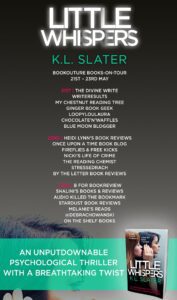 Little Whispers: book description:
You shared a secret with the wrong person.
Janey Markham is thrilled to be moving with her family to Buckingham Crescent, the smartest address in a desirable suburban town.
Worried she'll be excluded by the glossy local mothers, Janey is thrilled when she meets Tanya, the kind of woman she has always looked up to. Tanya takes Janey under her wing, and her teenage daughter Angel is amazing with Janey's little boy. As Janey and Tanya grow closer, Janey feels she can finally leave her troubled past behind.
But then everything changes…
In a weak moment over a bottle of wine, Janey finds herself telling Tanya her most shocking secret. Why wouldn't she trust her new friend?
The following day, Janey sees Angel, with a man old enough to be her father, pushing someone into a car. The next day a body is found and police appeal for witnesses – and share a picture of the same car…
When Janey tells Tanya she is going to the police, Tanya turns threatening. She'll stop at nothing to defend Angel, even if her daughter is guilty. If Janey says anything, Tanya will make sure that her dark secret gets out.
Janey faces an impossible choice. Stay quiet about what she saw that terrible day. Or speak up, and destroy the family she has worked so hard to protect…
From million-copy bestseller K.L. Slater comes this twisty and absolutely unputdownable roller-coaster ride of a read. Fans of The Girl on the Train and Gone Girl will be totally hooked on Little Whispers.
Author Bio:
For many years, Kim sent her work out to literary agents but never made it off the slush pile. At the age of 40 she went back to Nottingham Trent University and now has an MA in Creative Writing.
Before graduating, she received five offers of representation from London literary agents which was, as Kim says, 'a fairytale … at the end of a very long road!'
Kim is a full-time writer and lives in Nottingham with her husband, Mac.
Buy Links: