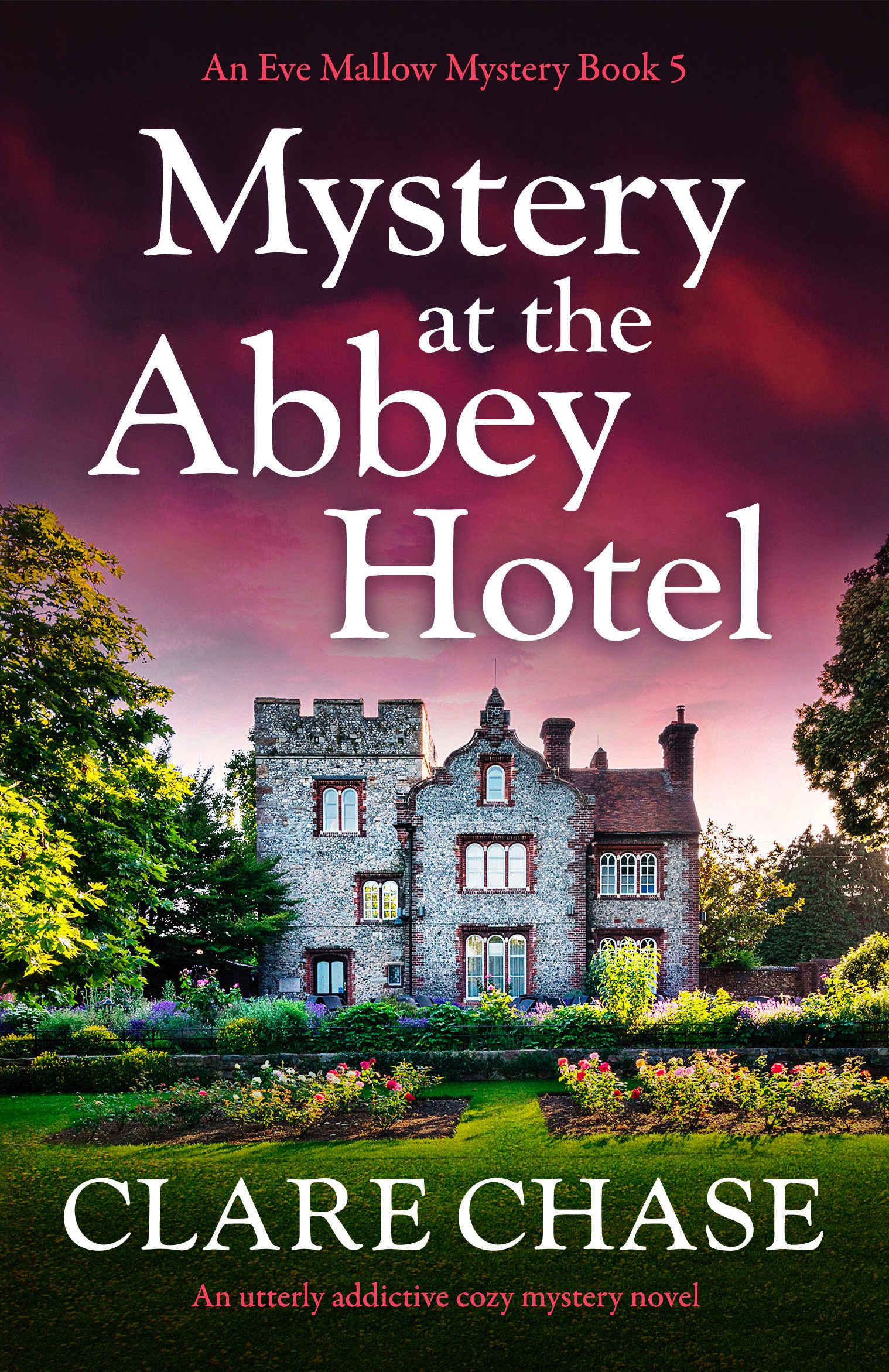 Obituary writer and amateur sleuth Eve Mallow wins a raffle prize for a hotel stay at the exclusive Abbey Hotel. Tensions and relationships between the staff, owner and guests are fraught and a murder ensues. Eve is called upon to write the obituary, but will she also catch the killer?
Mystery at the Abbey Hotel is the fifth book to feature Eve Mallow. It works as a stand alone novel as there are no spoilers about the murders in previous books. Her relationships with other village characters are easy to understand. However, if you like to trace character development then I would suggest reading the books in order.
The Abbey Hotel is an exclusive hospitality venue and Eve is lucky enough to win a half price visit. This presents her with a wealth of new characters to interact with and later suspect as potential killers. Motives are crucial to the unravelling of the murder. Eve needs to investigate personal and business reasons that may have contributed to the crime.
There are no forensic details or graphic descriptions and this set of books fall firmly in the cosy murder mystery category. The style of writing is quite natural and easy to read.
Eve needs to use her inquisitive nature and journalistic skills to find the killer. She is ably assisted by her dachshund Gus and has made firm friendships in the vilage. Her simmering romance with ex police officer Robin develops over the course of the book which gives a warm happy feeling by the final chapter.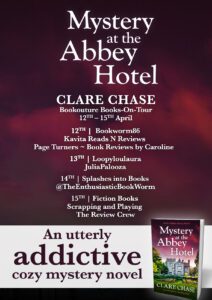 Media Kit:
Title:                  Mystery at the Abbey Hotel
Author:     Clare Chase
Publication Day:  April 12th 2021
BUY LINKS:
Description:
Eve Mallow's stay at the luxurious Abbey Hotel takes a turn for the suspicious when the owner is murdered – leaving Eve surrounded by suspects!Saxford St Peter is Eve Mallow's beloved home, but she can't resist the chance to spend a weekend in the nearby Abbey Hotel, famed for its glamorous owner Debra Moran and an array of celebrity guests. For a confirmed people-watcher like Eve, it's perfect: she can observe the rich and famous while sipping tea in the gardens, her faithful dachshund Gus by her side.But her relaxing break takes a shocking turn when Debra is found lying dead in the shadowy woods around the hotel. One of Eve's fellow guests didn't come to the Abbey for fine food and delightful décor – but to kill.When the investigation gets underway, Eve finds herself trapped with a wide range of suspects. Could it be Debra's new friend Harper, who inherits everything? Her ex-husband Chester, still seething over their messy divorce? Or her estranged sister Amelia, who came hoping for reconciliation, only for Debra to shut the door in her face?As Eve roams the hotel, searching for clues and hunting down alibis, she uncovers a whole host of secrets. But can she find the truth before the killer brings her holiday to a deadly end?A completely unputdownable page-turner, perfect for fans of Faith Martin, Agatha Christie and Joy Ellis.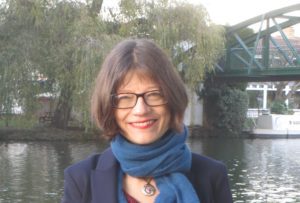 Author Bio:
Clare Chase writes classic mysteries. Her aim is to take readers away from it all via some armchair sleuthing in atmospheric locations.Her debut novel was shortlisted for Novelicious's Undiscovered Award, as well as an EPIC award post-publication, and was chosen as a Debut of the Month by LoveReading. Murder on the Marshes (Tara Thorpe 1) was shortlisted for an International Thriller Writers award.Like her heroines, Clare is fascinated by people and what makes them tick. Before becoming a full-time writer, she worked in settings as diverse as Littlehey Prison and the University of Cambridge, in her home city. She's lived everywhere from the house of a lord to a slug-infested flat and finds the mid-terrace she currently occupies a good happy medium.As well as writing, Clare loves family time, art and architecture, cooking, and of course, reading other people's books.
You can find Clare's website and blog at www.clarechase.com
Author Social Media Links: