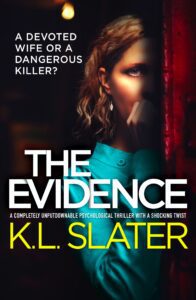 Esme Fox is trying to get the story of a lifetime: an exclusive podcast series of interviews with convicted husband killer Simone Fischer. But her success causes problems in her personal life. Her sister goes missing, only to turn up days later in a coma. Her ex tries to wriggle back into her life to help care for their son. And is her growing friendship with killer Simone healthy?
The Evidence is a psychological thriller about one woman's search for the truth concerning a famous crime but uncovers secrets within her own family as well.
Simone alleges killed her husband after years of abuse but the jury felt differently. Now Esme wants to make a name for herself by being the journalist to give the first ever account of Simone's soide of the story. But Simone's own family do not want the interviews to go ahead and then Esme's sister and business partner Michelle disappears instead of attending a big work meeting.
I found it a little confusing at the start as it goes backwards and forwards in time to show Michelle's disappearance. However, I soon settled into the story once it transferred back to a linear time structure. Some of the twists made me gasp with relish as I scrambled to reassess the characters and their situations.
I liked the use of Esme's first person narrative as well as the transcripts of her meetings with Simone. A few chapters are written from Justine's third person point of view which hints at secrets. These methods help us to get involved directly with Esme as well as suspect that things might not be as they seem.
I found my opinion of Esme varied over the book. Sometimes I really liked her and found her courageous but other times I was desperate for her to stand up for herself. Esme's ex Owen and his mother are wonderfully awful and make Esme much more likeable by showing her vulnerability. The thread with Owen, his obnoxious family and their scheming was the highlight of the book for me!
The Evidence was an enjoyable thriller about family secrets and lies. I have previously reviewed other books by K.L. Slater including The Marriage, The Girl She Wanted, 

Little Whispers
,

 Single and 

Finding Grace

.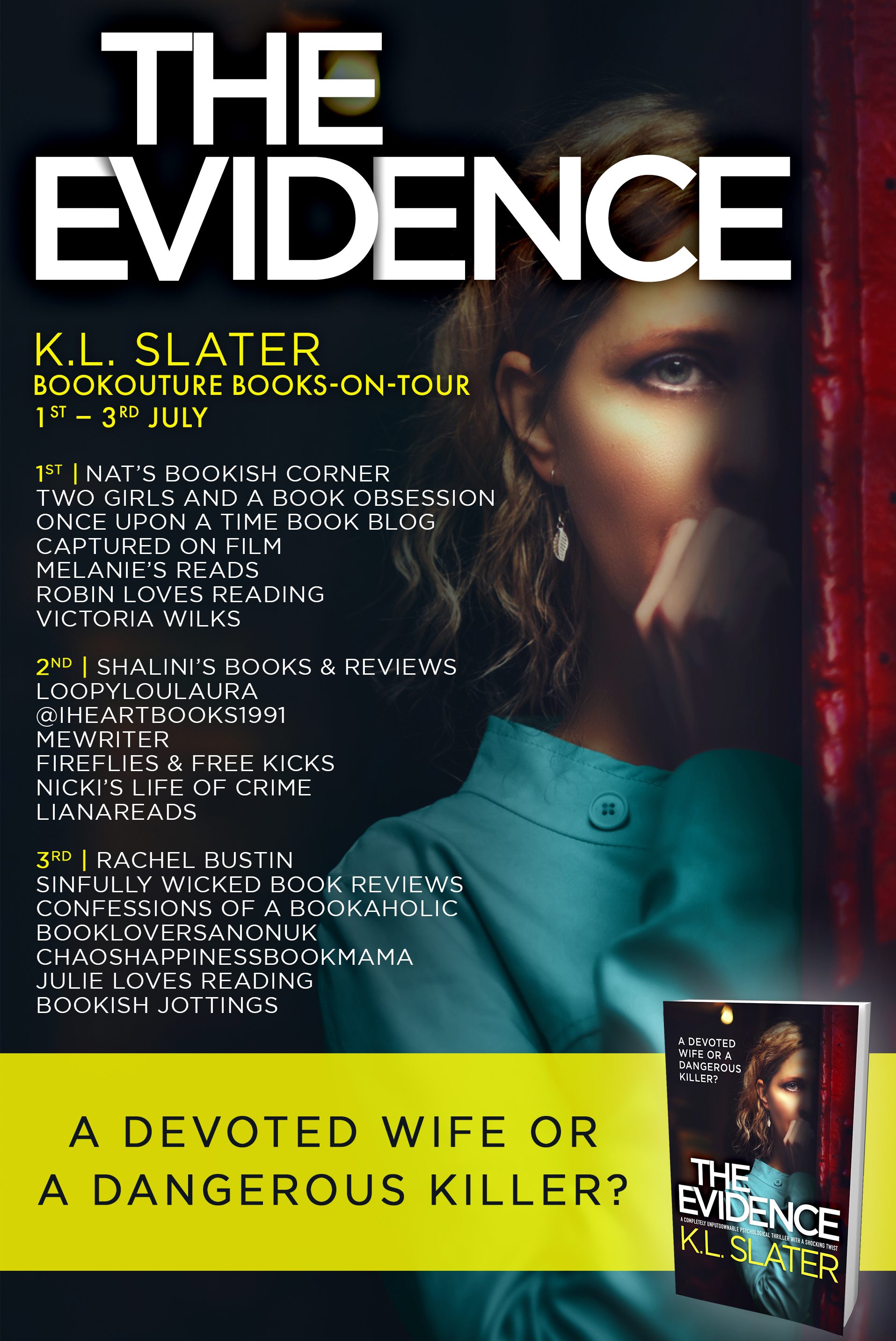 The Evidence book description:
I can see her through the glass door. She's smaller in real life than I expected. She looks the exact opposite of the type of woman that might murder her husband.
Everyone's heard of Simone Fischer. The young mother accused of killing her husband in cold blood, one sunny afternoon, while their son played in the room next door.
So when journalist Esme secures an exclusive interview with her it feels like the opportunity of a lifetime. Simone has remained silent since her husband's death but after a decade in prison, she is willing to talk to Esme. And Esme, recently freed from her own toxic marriage, is confident she can get Simone to open up.
At their first meeting, when Esme sees Simone sitting across the table from her in jeans and a lemon tunic top, she is stuck by her ordinariness. Then Simone begins to tell her story of an abusive relationship where she was a prisoner in her own home, and Esme decides that the truth needs to come out.
But not everyone is pleased that Esme is telling Simone's story. And when Esme's beloved sister is left for dead in a nearby wood, Esme's life begins to unravel. Forced to question what Simone has told her, she can't help but wonder if murder was the only way out of Simone's marriage. Why has it taken Simone so long to tell the world the truth? And will the consequences be devastating for Esme?
An utterly addictive and jaw-dropping read from bestselling author K.L. Slater about the darkness behind closed doors. If you like Gone Girl and The Girl on the Train you will LOVE The Evidence.
Author Bio:
For many years, Kim sent her work out to literary agents but never made it off the slush pile. At the age of 40 she went back to Nottingham Trent University and now has an MA in Creative Writing.
Before graduating, she received five offers of representation from London literary agents which was, as Kim says, 'a fairytale … at the end of a very long road!'
Kim is a full-time writer and lives in Nottingham with her husband, Mac.
Buy Links: