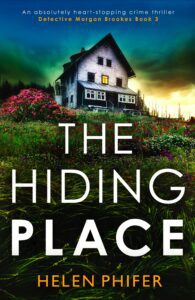 Trigger warning: this book deals with child murder
Nine year old Charlie is left alone playing in the street when she vanishes. Sadly she is found dead soon afterwards. Then another girl Macy disappears and the police face a race against time to find her. Police detective Morgan Brookes  and her sergeant Ben Matthews are determined to bring her home safely…
The Hiding Place is a tense and engaging police thriller, the third book in the Morgan Brookes series. I have previously reviewed One Left Alive and The Killer's Girl. There are mentions of events in previous books, particularly relating to Morgan's family life but no big spoilers.
I love the main two characters Morgan and Ben. they have a lovely relationship with each other as well as natural feeling banter with their colleagues. Morgan and Ben continue to have a romantic frisson but in this book she embarks upon a relationship with a journalist. Big warning bells sounded! Ben is deeply concerned and instantly distrusts Fin but is he jealous and not thinking straight? Or is he right and Morgan is being duped?
The case itself is deeply unpleasant. An abduction and death of a child is hideous but handled sensitively by the author. The police and forensic team are devastated by the work they must carry out. The autopsy scene is difficult to read due to the emotion of the characters as well as the appalling situation.
Third person narrative is used throughout which gives us insight into multiple perspectives including Morgan, Ben and missing girl Macy. Once again Morgan acts independently, following up on a hunch that her superiors disagree with. There are not a whole host of suspects which made it quite easy to guess the murderer so the enjoyment was in watching the action unfold.
The Hiding Place was a very enjoyable police procedural and thriller. I have also reviewed Last Light, The Girl in the Grave and The Girls in the Lake by Helen Phifer.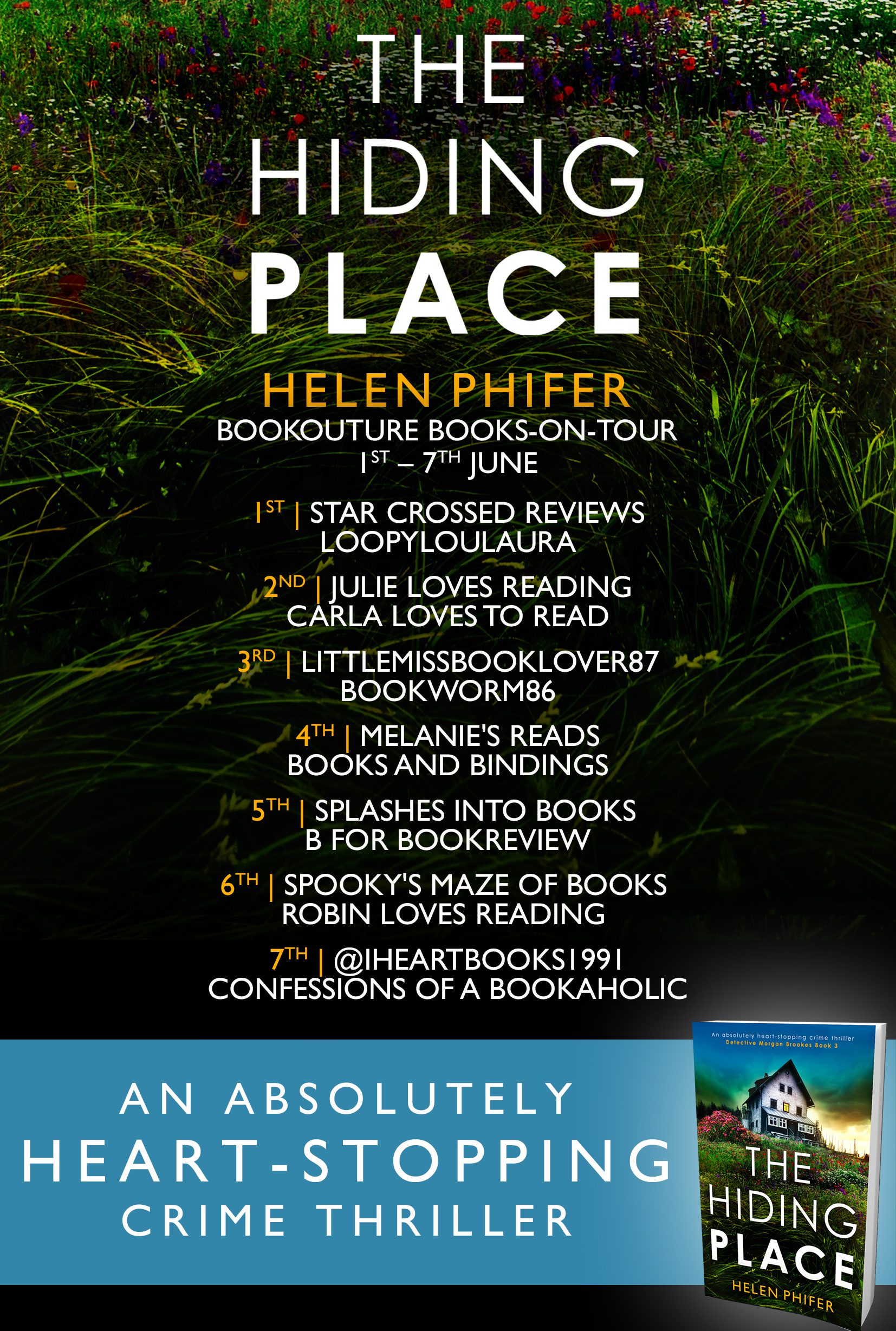 Media Pack  Information Sheet:
Title: The Hiding Place
Author: HELEN PHIFER
Publication Day: June 1st 2021
Buy Links:
Description:
The little girl peered down the dark alleyway. She knew she wasn't supposed to take this shortcut and her mother would kill her if she found out, but it was raining and all she wanted was to get home quickly. She stepped forward, not seeing the silent figure following her into the dark passageway…
When nine-year-old Charlotte Standish goes missing from her street in the small town of Rydale Falls, it sparks a media frenzy. Detective Morgan Brookes leads a frantic hunt for the girl, but little Charlie seems to have vanished into thin air.
Chasing up a lead at Charlie's school, Morgan is chilled to learn that this isn't the first time a child has gone missing on this street. Another girl disappeared fifteen years ago, and Morgan is the only one who thinks the cases could be related. But in the moment that she takes her eye off Charlie's case to investigate the link between the two girls, another child, Macy, goes missing.
Then Morgan gets the call she was dreading, Charlie's lifeless body has been found in a local park, lying in the shadow of a large tree. Morgan has let one girl down, but she refuses to give up on Macy. Determined to find an overlooked clue, she retraces Macy's last steps. She's getting close to the truth when her partner, Detective Ben Matthews, is attacked outside Morgan's home. Is a twisted killer isolating Morgan from her team? And how long does Macy have left to live? Morgan must solve the case before more innocent lives are taken…
A nail-biting, unputdownable crime thriller that will keep you up all night, for fans of Angela Marsons, Rachel Abbott and Patricia Gibney.
 
Author Bio:
Helen Phifer is the #1 Bestselling crime and horror novelist of the Annie Graham, Lucy Harwin and Beth Adams series. Helen lives in a small town in Cumbria. Surrounded by miles of coastline and only a short drive from the beautiful Lake District. She has always loved writing and reading since the days she learnt how to in infant school. She loves reading books that make the hairs on the back of her neck stand on end and make her afraid to go to the toilet, alone in the middle of the night. She is eternally grateful to Stephen King, Dean Koontz, James Herbert and Graham Masterton for scaring her senseless in her teenage years. Unable to find enough of the scary stories she loves to read, she decided to write her own.
Author Social Media Links: