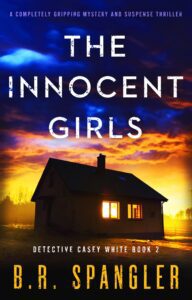 The Innocent Girls is the second Detective Casey White book and I have not read the first in the series yet. There are links to the previous book and the case involving Casey's kidnapped daughter, however this works as a stand alone novel.
Brutal murders and runaway teens face Casey and her team. Violent murders and some bodies also have symbols carved in them while others don't. The runaway girls have connections with a preacher who has a huge online presence: could there be a link?
A mix of narratives are used: some chapters are seen thtrough Casey's first person whilst others are third person viewpoints of the killer, victims and other characters. This gives us different perspectives and help to develop our empathy with Casey as she struggles to assemble the case.
Casey has a complicated home life with a kidnapped daughter and an ex who turns up in this book trying to convince her to give an interview. She is keeping her new love Jericho at a distance but both want more from the relationship. The personal element of the book is an important thread as Casey's daughter drives her to search for the runaway girls.
The violence of the murders is quite grisly so readers should beware! The writing is so vivid and realistic that is is easy to imagine the scenarios. The investigation uses the latest technology to help gather clues and solve the case so this made it up to date and relevant.
I found myself almost shouting at the book with frustration as I was convinced I had correctly guessed the murderer. However, the actual resolution of the case was more complex than I had imagined and I enjoyed the twists. Casey still has issues with her daughter and the very end gives hope for future books.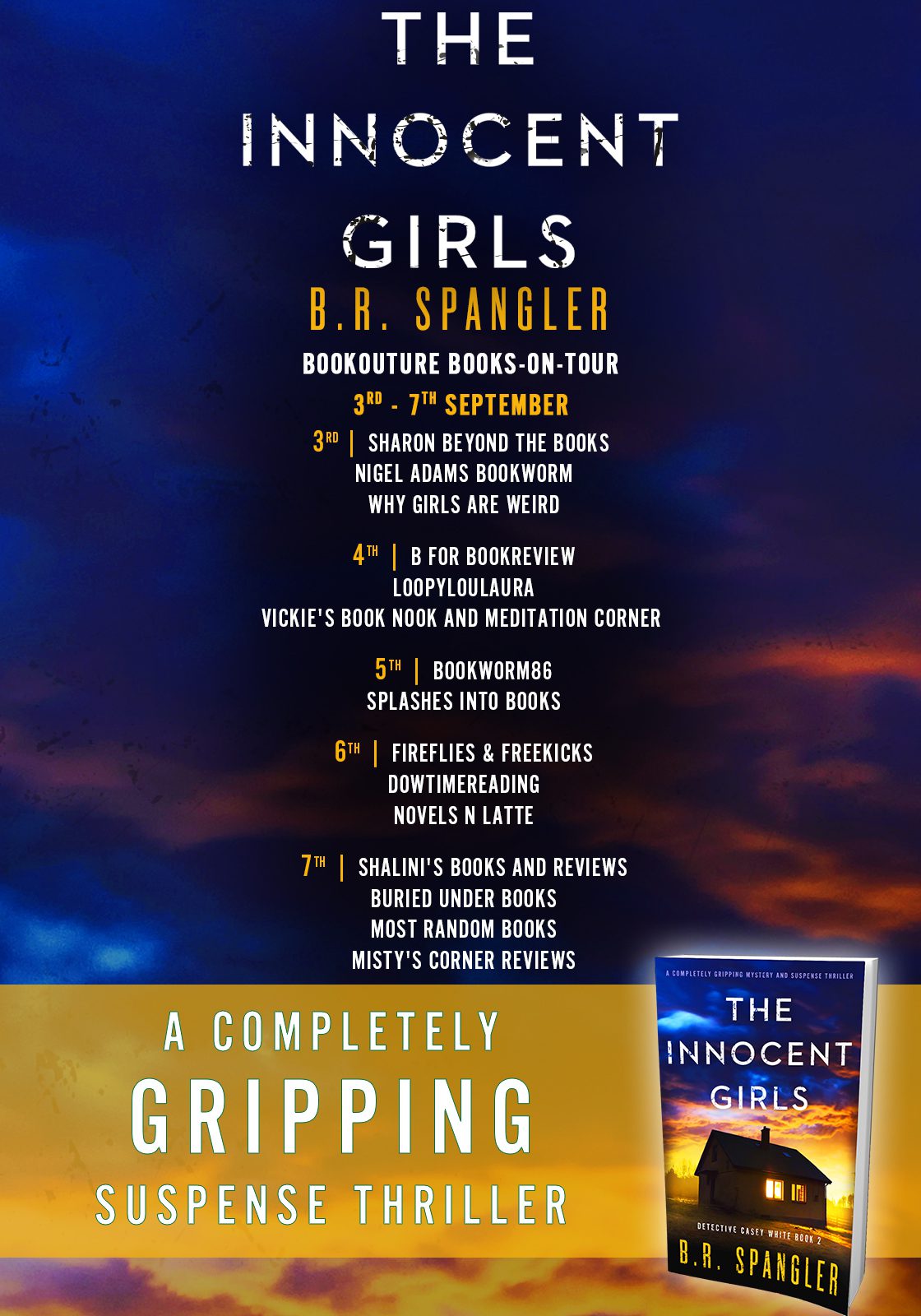 BR Spangler Media Kit:
Title: The Innocent Girls
Author:  BR Spangler
PUBLICATION DAY: Sept 3rd 2020
BUY LINK:
Description:
Tears stream down her face as she feels the cold blade press against her neck. The sweet scent of her daughter's favorite strawberry pancakes all around, her last thought is for her beautiful girl. Please, please let Lisa have escaped.
When Detective Casey White is called early one morning to a beachside vacation campsite in the Outer Banks, she finds the bodies of Carl and Peggy Pearson side-by-side, their throats cut, and their thirteen-year-old daughter Lisa nowhere to be found. Haunted by memories of her own missing girl, Casey fears this could soon become a triple murder: because without the medication found in the bathroom cabinet, Lisa has just days to live.
As her team struggle to untangle the meaning of the cryptic symbol carved into the victims' skin, Casey searches the area for signs of Lisa: and is rewarded when she finds her blistered and barefoot, staggering along the highway. The girl barely has breath left to whisper 'he invited me' before blacking out.
Days later, another couple is found murdered on a vacation yacht. A different symbol is etched on their bodies, and their teenage daughter is also missing. Casey's only clue is an unsettling 'invitation' found on the girl's phone, to a secluded building out in the cornfields.
Desperate to uncover who is luring these innocent families to their deaths, and certain forensics have missed something vital, Casey matches up the crime scene photos herself. The symbols combine to form an upcoming date. The killer is taunting them with the timing of the next murder.
Racing to follow the invitation in time, when Casey arrives she is shocked to glimpse not the missing girls from this case, but her own missing daughter…
An absolutely addictive mystery thriller that will have you holding your breath until the shocking final twist. Perfect for fans of Kendra Elliot, Robert Dugoni and Melinda Leigh.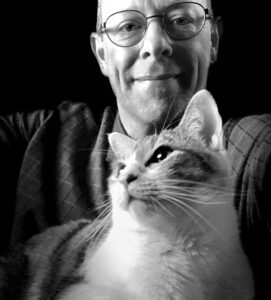 Author Bio:
B.R. Spangler here. I'm a resident of Virginia along with my family, five cats, two birds, a hamster, and a lizard. During the day, I work as an engineer and spend my off hours writing, editing, and thinking up the next great story.
I split my time across pen names, writing crime thrillers, science fiction, horrors, paranormal and contemporary fiction.
Author Social Media Links:
To keep up to date, sign up for his newsletter by copying and pasting this link into your browser: https://brspangler.com/sign-up/