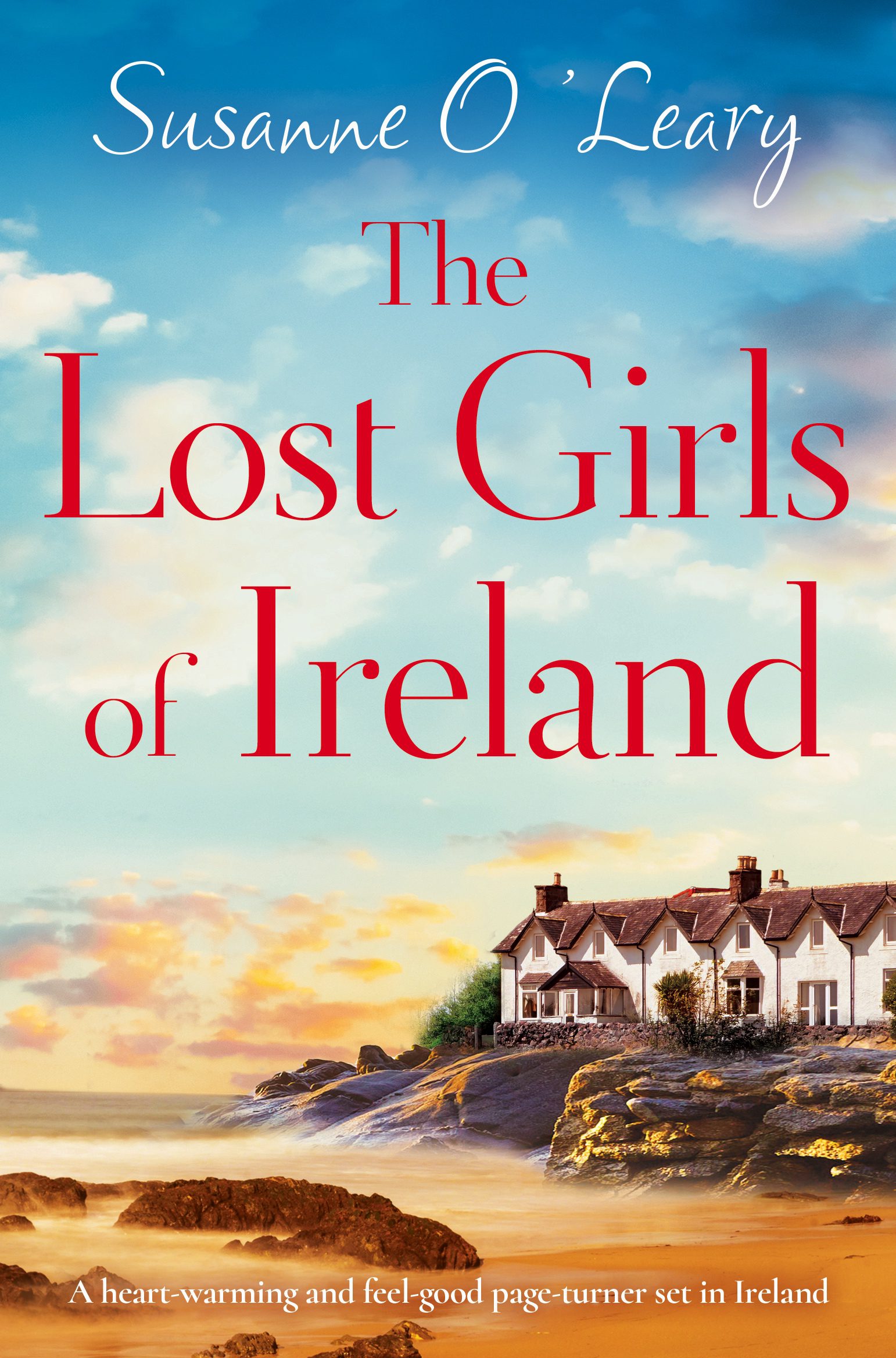 Lydia Butler's world falls apart when her husband dies amid the revelation that he has been dishonest in his business dealings. The house is repossessed but Lydia has an inheritance from an old aunt so she and her daughter Sunny are not homeless. They uproot to Sandy Cove to start over again, hiding their identities and making the best of the situation. Can the friendly community restore their faith in themselves and heal their hearts…?
The Lost Girls of Ireland returns us to the Irish coast at Sandy Cove but can be read as a stand alone novel. We do meet some characters that have appeared in other books and I enjoyed catching up with them!
We only meet Lydia after the death of her husband so only see her past through her own eyes. She responds bravely to the devastating news of her husband's betrayal. Her faith in her instincts are shaken but she rallies to support her daughter Sunny as their lives transform.
There is a big splash of romance for Lydia which gives a much happier tone to the book. Again, this demonstrates her bravery as he prepares to trust a man again after being so badly let down. The community accepts Lydia and she feels torn as she remembers her old life. She has the dilemma of working out what and where makes her happy: does she want to return to her past lifestyle and career in Dublin or are there more opportunities in Sandy Cove?
The book was originally titled The Irish Rose in honour of the mystery that Lydia and her daughter investigate. Lydia's aunt had an interesting life and even a romance with a German pilot during WW2 but never married. I liked this extra dimension to the plot but wish we could have met Nellie!
The Lost Girls of Ireland is a warm and gentle novel about self rediscovery, inner strength and courage to face the future.

Publication Day Media Kit
Title: The Lost Girls of Ireland 
(Starlight Cottages Book 1) 
Author:  Susanne O'Leary
Publication Day: May 5th 2021
Buy Links:
Description:
A heart-warming story about family secrets and one woman's escape to dreamy Sandy Cove on the stunning west coast of Ireland.
The picturesque beach of Wild Rose Bay is the last place Lydia Butler thought she'd be. But having just lost everything, the run-down cottage she inherited from her Great Aunt Nellie is the only place she can take her daughter, Sunny. Hidden away in a tiny Irish village, she can protect Sunny from the gossip in Dublin, and the real reason they have nowhere else to live…
The cottage is part of the old coastguard station and other eccentric residents are quick to introduce themselves when Lydia arrives. Lydia instantly feels less alone, fascinated by the stories they have about Nellie, and she's charmed by American artist, Jason O'Callaghan, the mysterious man who lives next door.
But the longer Lydia relaxes under the moonlit sky, the more the secret she's keeping from Sunny threatens to come out. And as she finds herself running into Jason's arms, she knows she must be honest and face up to the past she has tried to forget. Has she finally found people who will truly accept her, or will the truth force her to leave the cottage for good?
Will transport you to Ireland to relax on the shore and stare at the perfect emerald waters. The Lost Girls of Ireland is perfect for readers of Debbie Macomber, Sheila O'Flanagan and Mary Alice Monroe.
*previously titled: The Irish Rose

Author Bio:
Susanne O'Leary is the bestselling author of more than twenty novels, mainly in the romantic fiction genre. She has also written three crime novels and two in the historical fiction genre. She has been the wife of a diplomat (still is), a fitness teacher and a translator. Susanne now writes full-time from either of two locations, a ramshackle house in County Tipperary, Ireland or a little cottage overlooking the Atlantic in Dingle, County Kerry. When she is not scaling the mountains of said counties, or keeping fit in the local gym, she keeps writing, producing a book every six months.