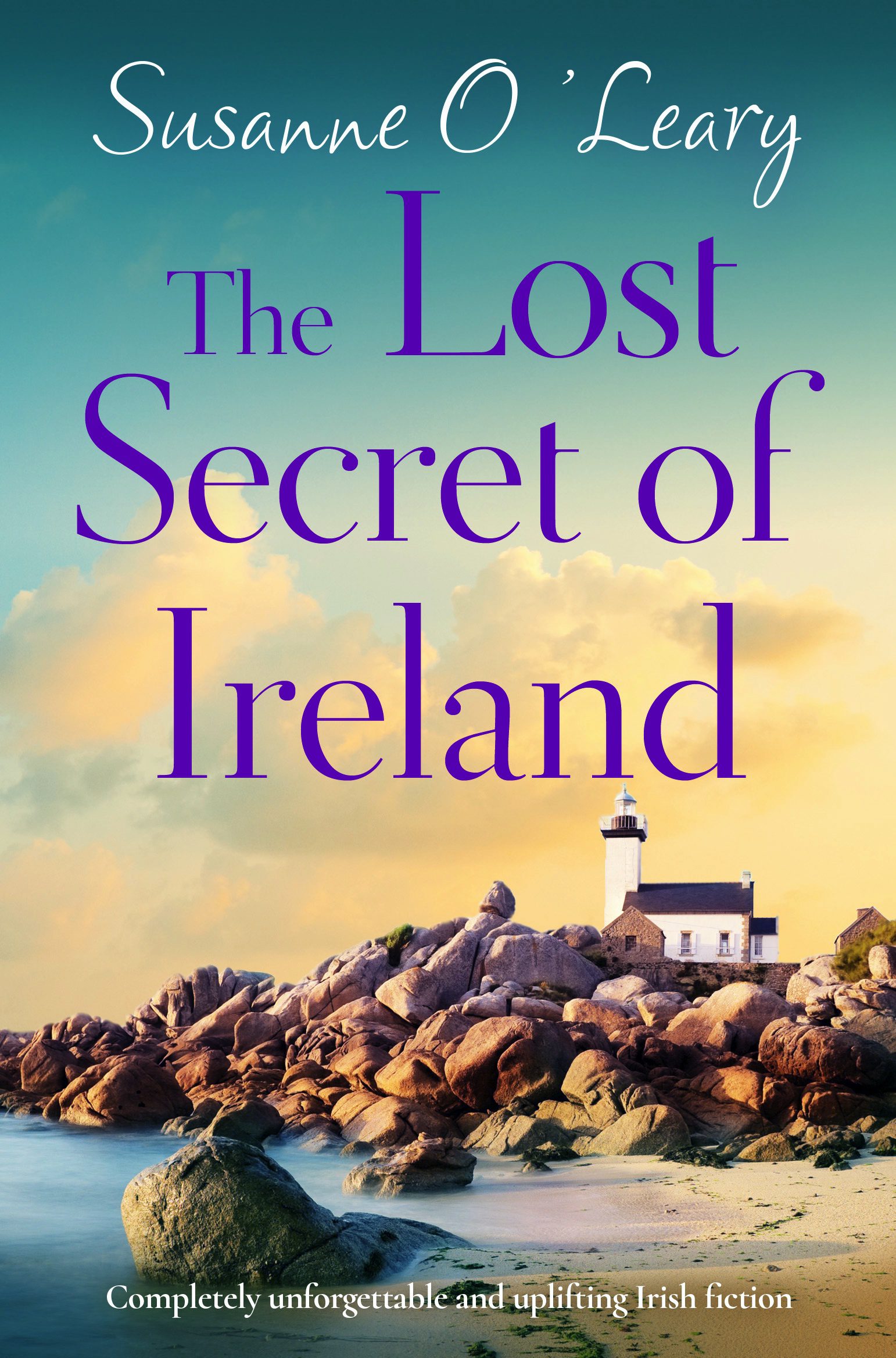 Ella is recovering from an accident when her late mother's friend decides to move in with her. Lucille is vivacious and full of life despite her advancing years. She encourages Ella to live life to the full and Ella soon finds herself ready for romance…
The Lost Secret of Ireland is a warm and uplifting book about being offered a second chance at love, set in picturesque Ireland.
Ella has had an emotional few years. Enduring multiple miscarriages that ultimately resulted in the disintegration of her marriage. Her mother's death and now Ella has fallen from a ladder and is slowly getting her mobility back but is anxious of leaving the house. Into this mix arrives Lucille who is determined to enjoy her twilight years but this puts her at odds with her sons.
Ella makes friends with a local single dad Thomas whilst having an antagonistic dynamic with Lucille's son Rory. It was enjoyable to see how these relationships developed and who would steal Ella's heart.
The characters come to life and have a very human feel. I liked the contrast between Ella with Lucille and Thomas with Rory. Village life and the Irish landscape are beautifully described so readers become immersed in the plot.
The Lost Secret of Ireland is a gentle novel with lively characters and an engaging plot.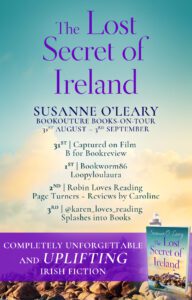 MEDIA PACK
Book: The Lost Secret of Ireland
Author: Susanne O'Leary
Pub Day: August 31st 2021
Buy Link:
About the Book:
An enchanting summer romance set on the gorgeous Irish coast, where fresh starts are made, love beckons and secrets are sure to unfold…
In the tiny village of Sandy Cove in Ireland, Ella Caron is trying to recover. When she moved from Paris to a beautiful coastguard cottage on the sea, she wanted peace and quiet and the space to grieve after her mother's death. She never imagined that her mother's eccentric best friend Lucille would insist on moving in to keep her company.
With Lucille by her side, Ella finds herself laughing more than she has in years and it soon becomes clear that Lucille has her own reasons for coming to Sandy Cove: she wants Ella to help her move to her own little cottage by the sea. But then Lucille's son Rory comes to town and her dream is under threat: he wants her in Tipperary, where she can safely grow old in their family home. Ella admires Lucille's sense of adventure but she can't help but wonder if Rory is right. Especially when she sees the rickety old cottage Lucille intends to buy and realises that the real reason she wants to escape could turn Rory's life upside down.
As Ella and Rory get closer, sharing a moment under the stars that feels meant to be, Ella finds herself caught between the man she is falling for and the loyalty she has to Lucille. Ella knows that she must convince Lucille to tell her family the truth, but it may force them to leave her and Sandy Cove for good…
A dreamy Irish romance that will warm your heart and show you that it's never too late for a second chance. For fans of Debbie Macomber, Sheila O'Flanagan and Mary Alice Monroe.

Author Bio
Susanne O'Leary is the bestselling author of more than 20 novels, mainly in the romantic fiction genre. She has also written three crime novels and two in the historical fiction genre.
The wife of a former diplomat, she has also been a fitness teacher and a translator. She now writes full-time from either of two locations, a rambling house in County Tipperary, Ireland or a little cottage overlooking the Atlantic in Dingle, County Kerry. When she is not scaling the mountains of said counties, or doing yoga, she keeps writing, producing a book every six months.
Social Media