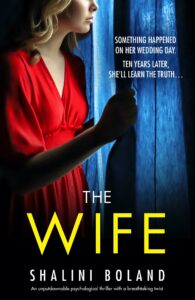 Zoe fainted on her wedding day 10 years ago, badly hitting her head and didn't really enjoy the ceremony. But her marriage has been wonderful… until now. As she plans a big anniversary party, she notices her sister in law is treating her oddly. Plus she thinks she has seen her missing sister around town. Is she going crazy with stress or are there secrets in her family…?
Zoe elicits our sympathy and we are drawn to relate to her sense of unease and confusion about her missing memories. Readers are also led to be concerned about the state of her marriage and upset about her unhappy family life so there is a real emotional pull to the lead character.
I enjoyed the mystery of the past. The plot is delivered through different timelines to give us some perspective on the present day events. Looking back now I have finished the whole book, I think these developed Zoe's character but were a bit of a red herring.
The Wife keeps the momentum flowing throughout the whole book. Doubts and suspicions and their insidious way of preying on your mind were portrayed very realistically. There is an effective mix of psychological thriller and family drama which builds anticipation to the final reveal of the truth.
The ending was brilliantly tense and dramatic. I'm not sure the events were totally credible but they made for an entertaining finale and I could definitely understand the motives of the characters (no spoilers!)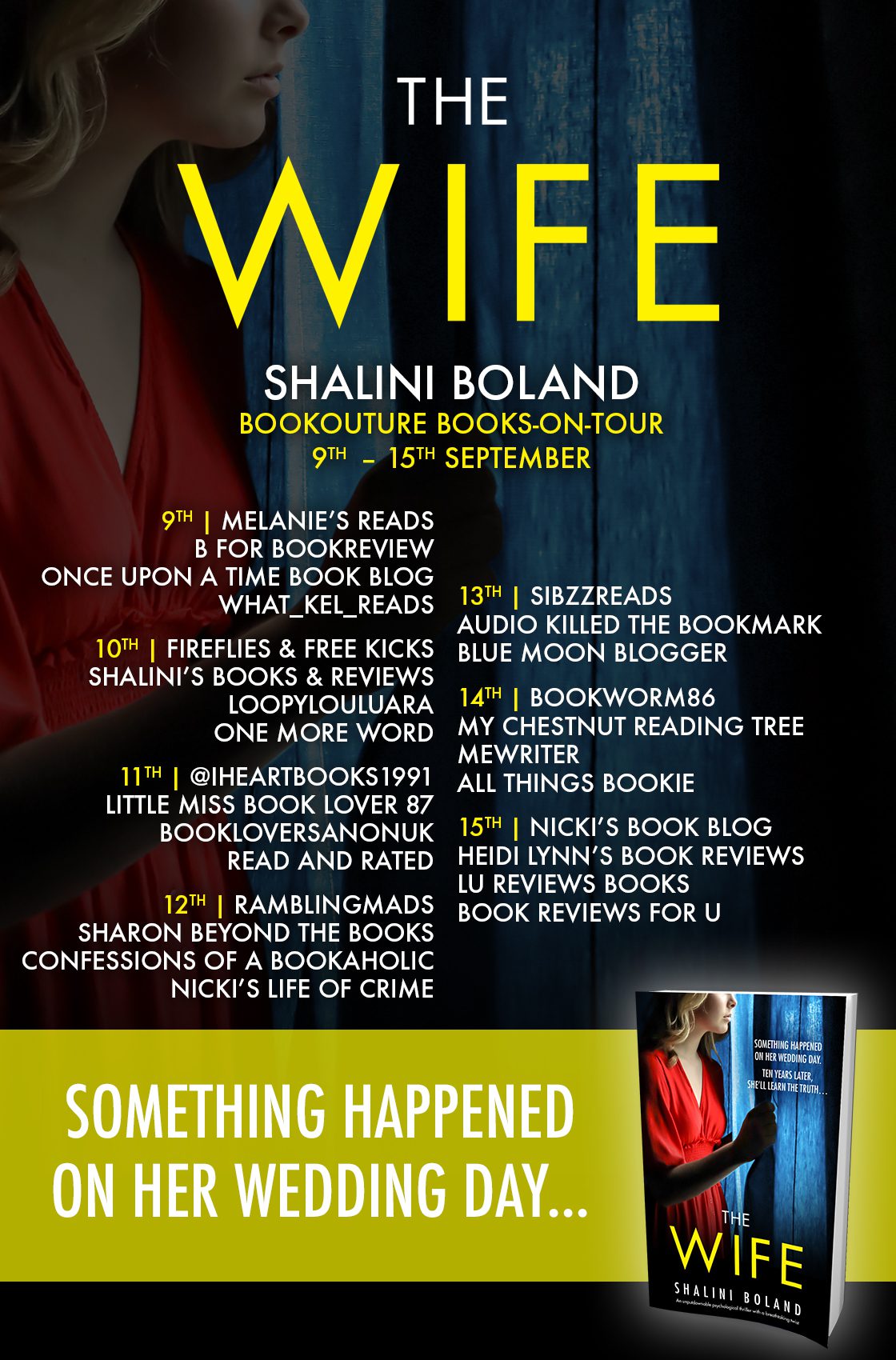 The Wife book description:
Zoe fainted on her wedding day, and she never knew why. She's always felt sure something bad happened. Ten years later, she's going to find out what…
It was supposed to be the happiest day of her life. Zoe was sitting in her hotel room, in her perfect white dress, looking forward to the moment when she would make kind, handsome Toby her husband.
Then, there was a blank.
They said she must have fainted, overcome with emotion. But nothing felt quite right afterwards. Did something happen in that missing time?
Now, Toby and Zoe have two beautiful children and a perfect life. They're planning their ten-year anniversary party for their family and friends. The invitations have been sent, the food ordered. They're going back to the grand hotel where they got married.
But as the anniversary gets closer, it becomes clear not everyone is looking forward to celebrating. Zoe catches Toby lying about where he's been. One of her best friends seems to be ignoring her. And someone is spreading stories that might stop the party from happening at all.
Zoe is increasingly sure that she doesn't have the full story. But does she want to know the truth, if it will destroy everything?
From the million-copy bestselling author, this totally gripping psychological thriller will have you hooked from the first page to the last jaw-dropping twist. Perfect for fans of The Girl on the Train, Gone Girl and The Wife Between Us.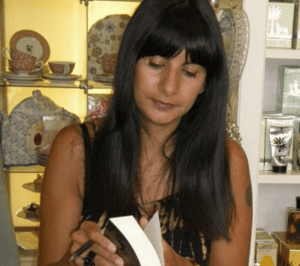 Author Bio:
Shalini lives by the sea in Dorset, England with her husband, two children and their cheeky terrier cross. Before kids, she was signed to Universal Music Publishing as a singer/songwriter, but now she spends her days writing psychological thrillers (in between school runs and sorting endless baskets of laundry).
Buy Links: