Well that's another year done and dusted! And what a year it was!
I think the highlight of the year as a family was our holiday to the Isle of Wight. Matthew's dinosaur obsession began 2 months afterwards so I wish we could go back to

Blackgang Chine

to see the robotic dinos again and

Dinosaur Isle

to see the fossils!
Another big thing this year has been

Anya

starting school and Matthew starting at the juniors. Huge milestones for them but also me having to learning to let them go a little more everyday 🙁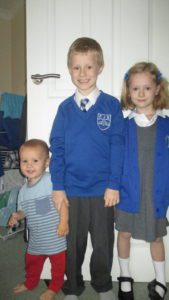 And then of course we have Zach and his big milestones this year: learning to walk and talk!

The worst bit of the year has got to be Matthew splitting his head open on the way home from the school summer fair. I would once again like to thank the local people and the hospital staff for all of their help on that

frightening day.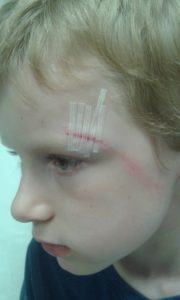 On a personal level, I feel amazed by what I have achieved this year in terms of my blog (reaching the top 500 of Tots and getting a DA of 30), growing my social media to almost 6000 followers/subscribers (at the start of the year I didn't even have Twitter or Instagram or Pinterest!) and being brave enough to go to blogging events and make some fantastic friends.
Thank you to the family and friends that have supported me this year. Thank you to the other bloggers that have inspired me. Thank you to my children and Chris for just being you: I love you so much!
The good in 2017 far outweighed the bad and I'm looking forward to seeing what the New Year brings!