Well, this week is all about the kids, no one else gets a look in!
Day 182: we all had an excellent time at Go Ape in Bracknell and I was so proud of Matthew and Anya being brave high in the trees

Day 183: I forgot to take a pic as Matthew headed off for his first residential trip with his school. Two nights away from home. I thought this pic from the day before reflected him facing the future and moving on to a path which will involve me less and less *sigh*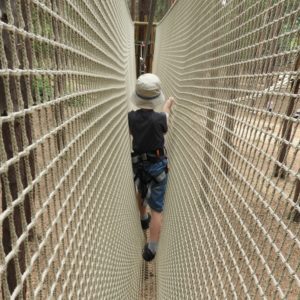 Day 184: Zach and Anya missed Matthew like crazy but also had lots of fun together. Anya is under the washing basket in case you couldn't tell!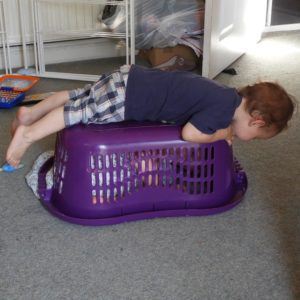 Day 185: Matt's home and had a fab time abseiling, caving and doing archery as well as many other activities.
Day 186: time to finally break out the paddling pool and have the first water fight of the summer
Day 187: Matthew's first junior school sports day and Anya was allowed to join us for a family picnic on the school field
Day 188: Zach's first proper hair cut. The length hasn't changed much but it is soooo much neater and the curls have gone!