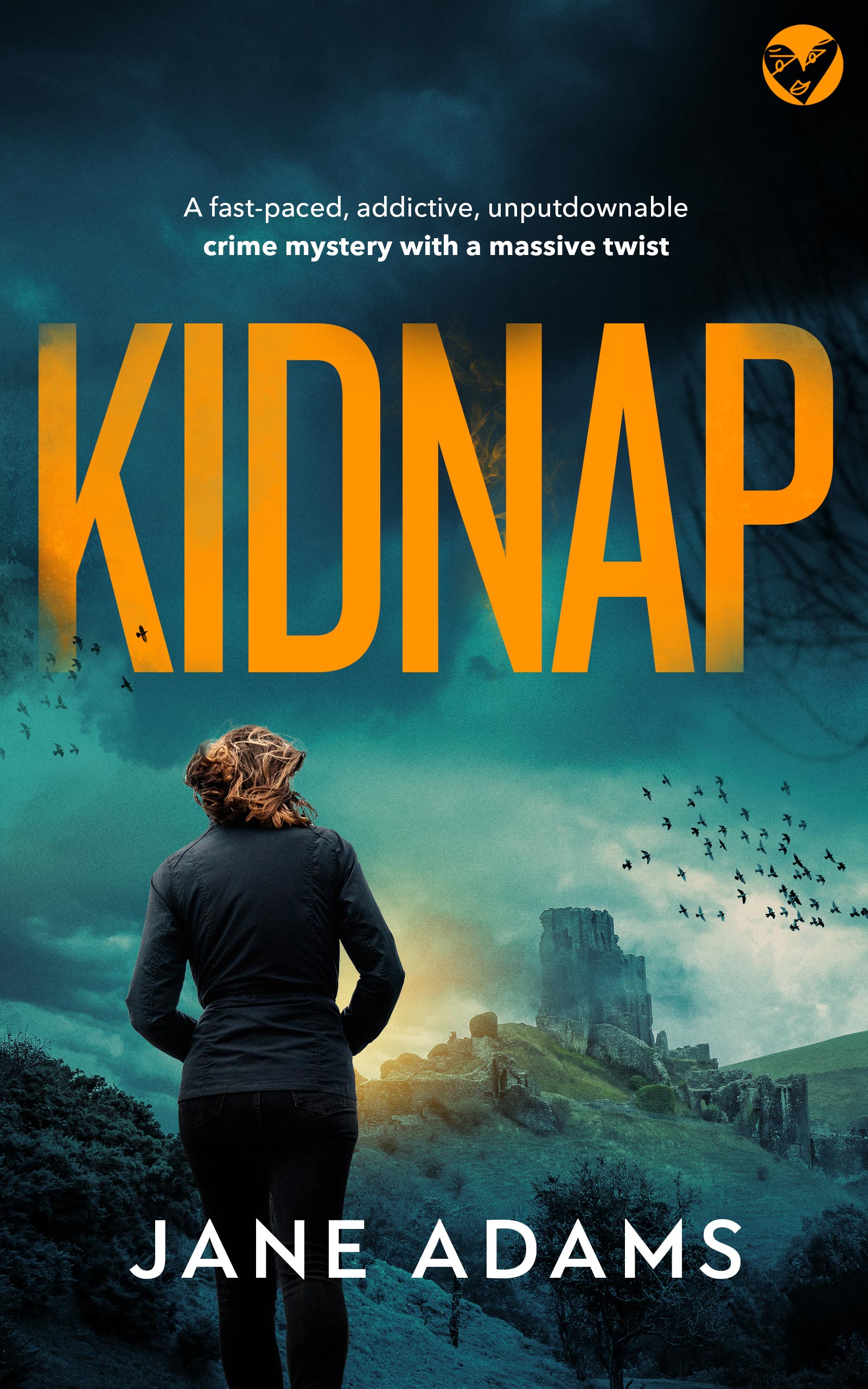 A baby kidnapped and a race against time. A detective duo with personal issues from their last case. Rival gangs with a personal vendetta against one of the detectives…
Kidnap is the sequel to Safe although it would work as a stand alone novel (however Safe was excellent so I'd recommend reading it!) There are mentions of events in the previous book and the plot picks up where it left off.
Toby and Petra need to put their recent past behind them to investigate the kidnapping of a young child. But the case takes a nasty turn when the boy's body is discovered alongside a murder victim linked to gang crime. The plot strands begin to interweave…
This book didn't have the wow factor of the last book but still managed to shock and was a gripping read. The plot balance was more geared towards the detective side although we did also see the perspective of the gangs which increased the tension as we anticipate their next moves.
The emotion attached to the kidnapping of a child is high and will instantly resonate with the fears of readers, replciating every parent's nightmare. The characters all felt very realistic to me and the writing brought them to life effectively.
Kidnap was an entertaining crime novel and I will be looking out for the next book in the series.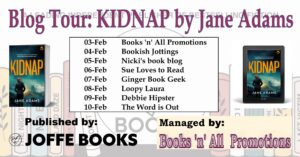 KIDNAP BY JANE ADAMS BLURB
Detective Toby Clarke's day does not begin well. He is to investigate the kidnapping of a missing toddler, Joshua Banks — the latest in a string of cases.
Toddlers are going missing. In their place, a note that warns what will happen if they call the police along with a number to call. The number is for a previously targeted family.
Toby ropes in Detective Petra Merrow to help investigate, but it's not going to be easy. None of the families are willing to talk.
Then the case turns sideways — little Joshua Banks is found murdered. Will another innocent life be lost?
Meanwhile, Petra is living in fear of retribution from the Perrins crime family, and the villainous Kyle Sykes, who would like nothing more than to see her dead.
Petra and Toby are in a race against time to solve the case — and bring a killer to justice.
Perfect for fans of C.L. Taylor, D.E. White, Clair McGowen, Rachel Abbott, Helen H. Durrant, Patricia Gibney, Sally Spencer and Mark Billingham.
WHAT READERS SAY ABOUT THE MERROW & CLARKE SERIES:
"A well written and cleverly plotted read with a fast-paced storyline, unique viewpoint and interesting characters." Donna B.
"Action-packed." Amanda H.
"Lauren is a terrific character, brave, smart and very adult for her age . . . it's hard to put the book down, I loved it. Highly recommended!" Hannelore C.
"Gripping." Vikkie W.
"How strange it must be to be the teenage daughter of a crime boss. Knowing your every move is watched. Your only position is that of a useful commodity and if you stop being useful your father will kill you. All you can do is to learn as much as possible and keep your head down, even to the point of agreeing to marry an older man when told. This story is about what happens when she says no — emphatically. Read it in one sitting." Aileen G.
ALSO BY JANE ADAMS
MERROW & CLARKE
          2: KIDNAP
RINA MARTIN MYSTERY SERIES
Book 1: MURDER ON SEA
          2: MURDER ON THE CLIFF
          3: MURDER ON THE BOAT
          4: MURDER ON THE BEACH
          5: MURDER AT THE COUNTRY HOUSE
          6: MURDER AT THE PUB
DETECTIVE MIKE CROFT SERIES
Book 1: THE GREENWAY
DETECTIVE RAY FLOWERS SERIES
Book 1: THE APOTHECARY'S DAUGHTER
          2: THE UNWILLING SON
          3: THE DROWNING MEN
          4: THE SISTER'S TWIN
DETECTIVE ROZLYN PRIEST
STANDALONES
THE OTHER WOMAN
THE WOMAN IN THE PAINTING
THEN SHE WAS DEAD
JANE ADAMS
Jane Adams is the author of more than thirty published crime novels. The first, The Greenway, was nominated for both the Authors' Club award and the CWA John Creasey for best debut novel.
Jane is constantly amazed at where life has taken her. Writing had never been on her 'possible careers' list, but she says once stories take root in your brain, they just have to be told – and she feels very fortunate that people want to read them.
In addition to writing, Jane teaches creative writing, read and mentor for The Literary Consultancy, and is a Royal Literary Fund Fellow and FRSA.