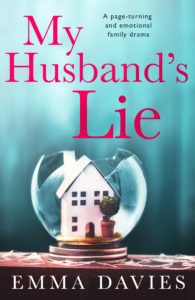 Thea and her family leave London to return to the village where she and husband Drew grew up together in neighbouring houses. They manage to buy Thea's old family home, full of happy memories. But gradually Thea becomes aware of a distance between herself and the other villagers: is she being paranoid or are they hostile?
The previous books from Emma Davies have all been warm romances so My Husband's Lie was quite a surprise. There is a darkness and mystery to the book as the insidious nature of rumours and distrust take over the village and Thea's life.
There is plenty of emotion in this book as Thea struggles to reconcile the past and the present. She needs to negotiate relationships with her family and new community but feels that things are being kept secret. The need to feel comfortable and make new friends is very relevant and human, pulling on our basic instinct to belong and be sociable.
Thea is quite a likeable character although I did find her reactions a little odd at times as she seemed to bounce between extremes of emotion. The use of the first person narrative allows us to see how the events in the book are affecting Thea's life.
The suspense and mystery in the plot unfold at a reasonable pace to keep the reader's interest. I feel that the title is perhaps a little too emotive, but from another angle it is very clever as there are several husbands in the book who could be referred to.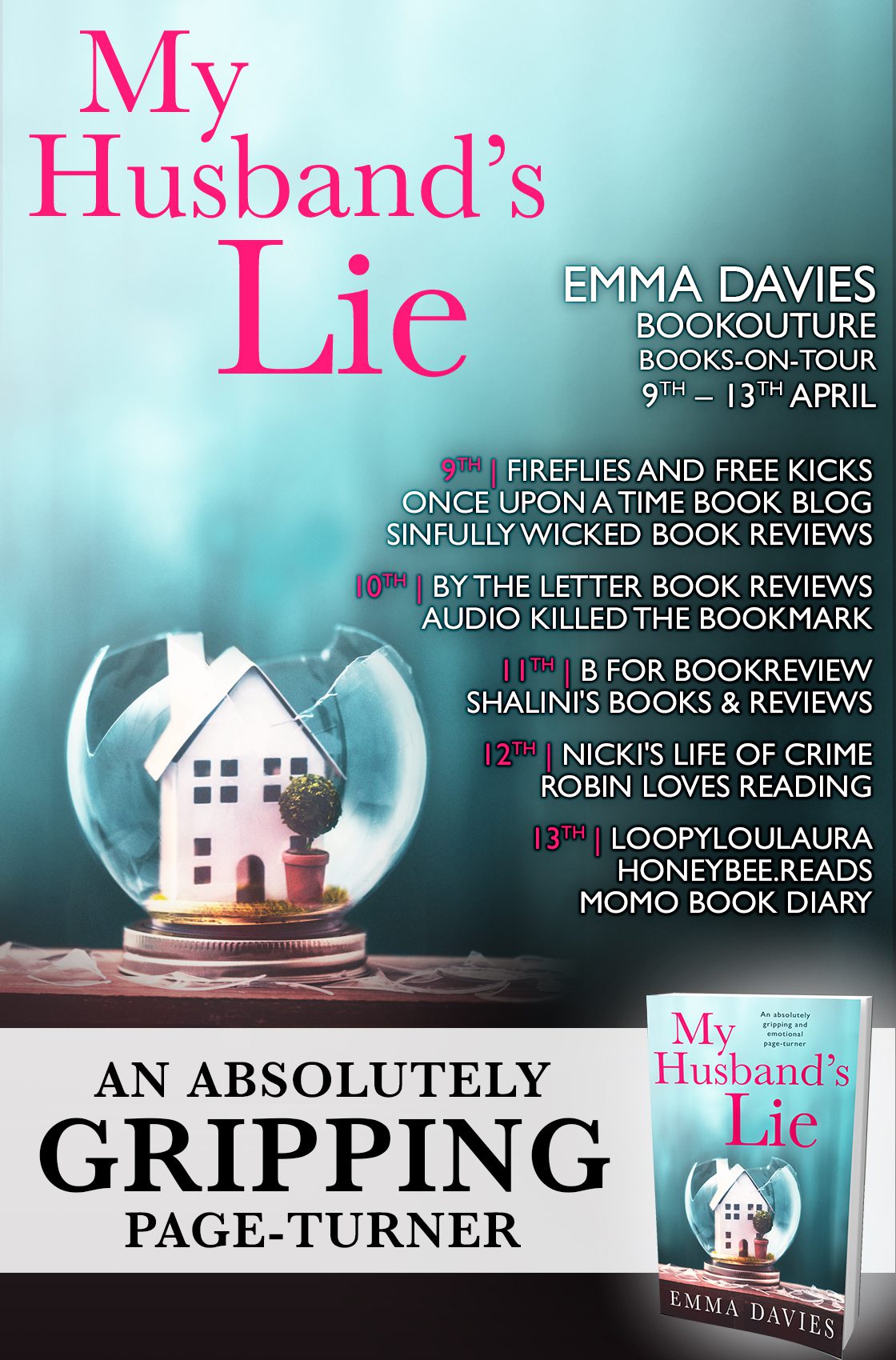 Emma Davies Media Kit:
Title:  My Husband's Lies
Publication Day: April 9th 2020
Author:   Emma Davies
Buy  Links:
Description:
When I stumbled across the listing for Pevensey House I knew I had found a way for my family to be free and I didn't hesitate. I should have, I know that now…
When Thea sees her old family home is up for sale – a beautiful old rectory in the small town where she and her childhood sweetheart, now husband, Drew, grew up – she knows she has to have it. Her parents moved her away suddenly when she was eleven, but her childhood there was filled with happy memories. Drew seems less sure, but Thea is certain it's the perfect place to raise their two children.
But as the last boxes are unpacked, Thea can't seem to settle. She thought the move would bring her family closer together, but Drew is growing more distant. And why do old friends cross to the other side of the road when they see her coming?
Alone in the house, exploring the creaky corridors she used to cartwheel down as a young girl, Thea smiles as she slides open the loose panel she once used as a hiding place. But it only takes one look at the faded local newspaper clipping hidden inside for the bonds holding her perfect family together to break.
It's not long before news of the scandal spreads further and the whole town turns against her. Thea's life is in freefall as her head and her heart wrestle between taking the blame, and fighting for her innocence. In a small town where no one ever forgets the past, can Thea find a way to save her family's future?
This heart-wrenching and gripping family drama will have you hooked from the very first page. Perfect for anyone who loves Amanda Prowse, Liane Moriarty and Diane Chamberlain.

Author Bio:
After a varied career, Emma Davies once worked for a design studio where she was asked to provide a fun and humorous (and not necessarily true) anecdote for their website. She wrote the following: 'I am a bestselling novelist currently masquerading as a thirty something mother of three.' Well the job in the design studio didn't work out but she's now a forty something mother of three and is happy to report the rest of her dream came true.
After many years as a finance manager she now writes full time and is far happier playing with words than numbers. She lives with her husband, three children, and two guinea pigs in rural Shropshire where she writes in all the gaps in between real life. It's a county she adores, her love of its beautiful people and landscapes providing endless inspiration for her books, and in fact the only thing that would make Shropshire more idyllic is if it were by the sea.
Author Social Media Links:
Pop over to her website www.emmadaviesauthor.com where, amongst other things, you can read about her passion for Pringles and singing loudly in the car. You can also wave to her on twitter @EmDaviesAuthor / https://twitter.com/EmDaviesAuthor or find her on Facebook (a little too often than is good for her): https://www.facebook.com/emmadaviesauthor/