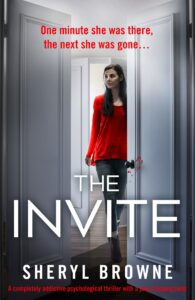 Kaitlin's fiance Greg arranges a lavish party for her birthday. But tensions are high when Kaitlin's best friend Zoe arrives from Portugal. Zoe doesn't trust Greg at all but is this due to her own disasterous love life or her fear that Kaitlin is rushing into a relationship to escape her abusive ex? Then Zoe goes missing…
The Invite is a psychological thriller based around friendship, love and trust as well as having a crime element with the mystery of Zoe's disappearance.
Kaitlin has finally found happiness for herself and her daughter. Greg seems like the perfect man. But Zoe thought she'd found the perfect man too until she discovered he had a wife and kids. Now she is back in the UK and wants to prevent her best friend making another mistake.
I could understand both Kaitlin and Zoe's perspectives as they both care about and feel protective towards each other. Both women are governed by their pasts and it affects their decisions and choices. Being a psychological thriller, it was clear that things would not be what they seemed and I distrusted everyone!
The book is written from various third person perspectives and there are some chapters set in the past to show the build up of events. There is a great deal of tension as Kaitlin doesn't know who to trust and is deeply concerned about her missing best friend.
The police procedural elements added an extra layer to the plot as the police try to find Zoe alive or dead. I enjoyed reading as the twists started unravelling in unexpected directions, and the ending was a surprise.
The Invite is an entertaining psychological thriller.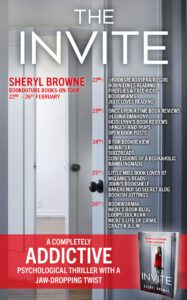 Kaitlin has been looking forward to her engagement party for weeks. She's finally introducing her fiancé Greg to her best friend Zoe, but as the champagne corks pop, her dream party soon becomes her worst nightmare…
Staring at the stunning diamond solitaire on her finger, Kaitlin knows her relationship has been a whirlwind… but Greg looks after her, and he loves playing dad to her young daughter. How could she refuse when he's already planned their romantic elopement?
As the guests arrive, Kaitlin wonders why Greg is suddenly acting so shifty. Is that a flicker of recognition on Zoe's face? And why does she look terrified every time her phone rings?
Kaitlin watches as Zoe knocks back her white wine and makes a beeline for Greg. Then, after a heated conversation, her best friend stumbles outside without looking back.
Days later, the police knock at Kaitlin's door – Zoe is missing.
When the police question Greg about the night of the party, Kaitlin knows he's telling lies. But why would he? Can she really trust the man she's marrying? And could her precious daughter's life now be in danger too?
The Invite is an absolutely unmissable psychological thriller, perfect for fans of The Girl on the Train, Gone Girl and The Wife. You'll be hooked from the first page!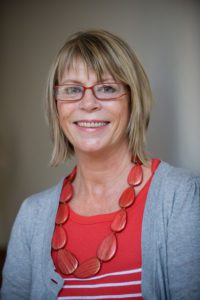 Author Bio:
Bestselling Author, Sheryl Browne, writes taut, twisty psychological thriller. A member of the Crime Writers' Association and the Romantic Novelists' Association, Sheryl has several books published and two short stories in Birmingham City University anthologies where she completed her MA in Creative Writing. Sheryl has also obtained a Certificate of Achievement in Forensic Science and – according to readers – she makes an excellent psychopath. Sheryl's latest psychological thriller THE INVITE comes to you from BOOKOUTURE. Her previous works include the DI Matthew Adams Crime Thriller series, along with contemporary fiction novels, The Rest of My Life and Learning to Love.
Buy Links:
Audio:
Listen to a sample here: