Lasy Eleanor Swift heads to Scotland for Christmas with her entire staff. But the festivities don't last long before a body is discovered and Eleanor finds herself with a new investigation…
Death on a Winter's Day is the 8th book to feature the irrepressible Lady Swift and her endlessly patient butler Clifford. I enjoyed being reunited with Eleanor's staff as they did not appear in the last book.
A loud and brash American guest is found dead at the dinner table with a knife sticking from his back. Eleanor's friend and host is the chief suspect for the disdainful and possibly incompetent police inspector. She is determined to find the real killer but is she putting herself in danger once again?
There are plenty of characters to suspect and an old castle full of swords, axes and daggers as potential murder weapons. The pace of the plot moves quite quickly as the investigation ensues and red herrings give the story twists to keep us guessing.
Ellie and Clifford stick rigidly to their respectful friendship with a wry humour and avuncular tone that shows their true caring nature towards each other. The writing is light hearted as always and the relationship between them really shines throughout the plot. I feared that Ellie's romance with Hugh would be put on hold due to the relocation of the plot to Scotland but, never fear, he arrives!
Death on a Winter's Day is a hugely entertaining historical cosy murder mystery. It has a wonderful classical feel whilst also having a gentle humour throughout.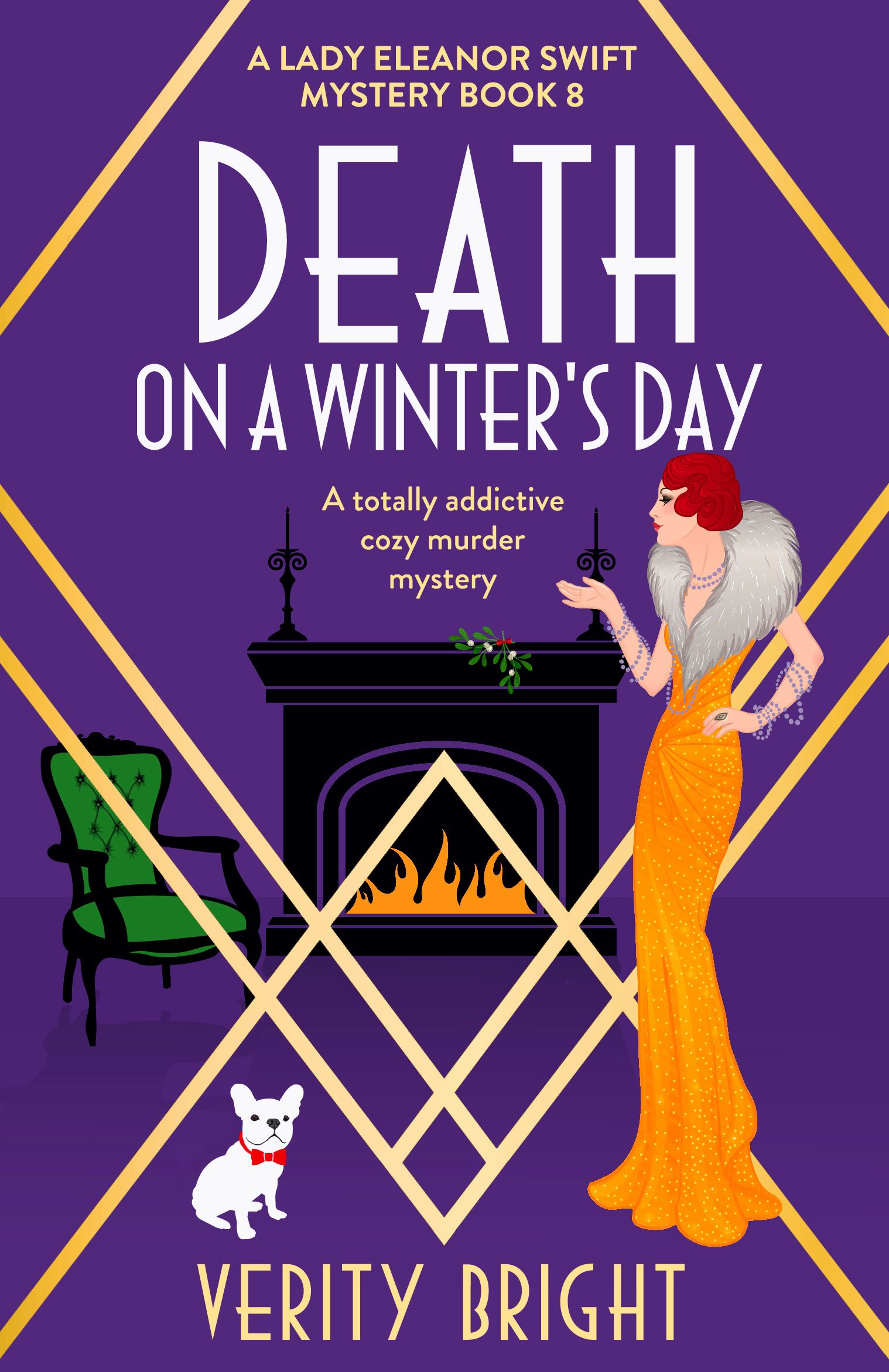 Book Description:
Christmas at the castle with holly, handmade gifts, snowflakes and… is that a body under the tree? Someone call Lady Swift!
Winter, 1921. Lady Eleanor Swift, amateur sleuth and reluctant lady of the manor, has been invited to spend Christmas in Scotland, at the beautiful castle of her dear friends Baron and Baroness Ashley. Even her favourite companion, master of mischief Gladstone the bulldog, is coming along to share a slice of turkey. As snow begins to fall outside, the rather mismatched group are cozy by the roaring fire, sharing a tipple over a plate of Mrs Trotman's famous mince pies.
But after what was supposed to be a fun party game, Mr Eugene Randall is found dead at the feast. A somewhat unpopular business associate of the Baron's from across the pond, it seems Mr Randall has certainly upset somebody. Was it what he said about Scottish whisky?
The killer must be in the castle… and when the Baron is arrested, Baroness Ashley begs Eleanor to investigate. Determined not to let her friend down, Eleanor sets about questioning the remaining partygoers.
All too swiftly, someone else is found dead, having apparently fallen from a high balcony. As if one murder wasn't enough to put a twist in the tinsel! Eleanor knows she's skating on thin ice now. And when she discovers a hidden document that points the finger of suspicion at the unlikeliest of suspects, she realises there's more to the story. Can Eleanor catch the killer before it's time for Christmas dinner?
The perfect cozy mystery to curl up with this winter! Fans of Agatha Christie, T.E. Kinsey and Lee Strauss are in for a festive treat.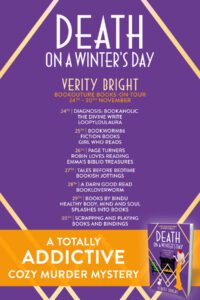 Author Bio:
Verity Bright is the pseudonym for a husband-and-wife writing partnership that has spanned a quarter of a century. Starting out writing high-end travel articles and books, they published everything from self-improvement to humour, before embarking on their first historical mystery. They are the authors of the fabulous Lady Eleanor Swift Mystery series, set in the 1920s.
Buy Link:
Audio Links: