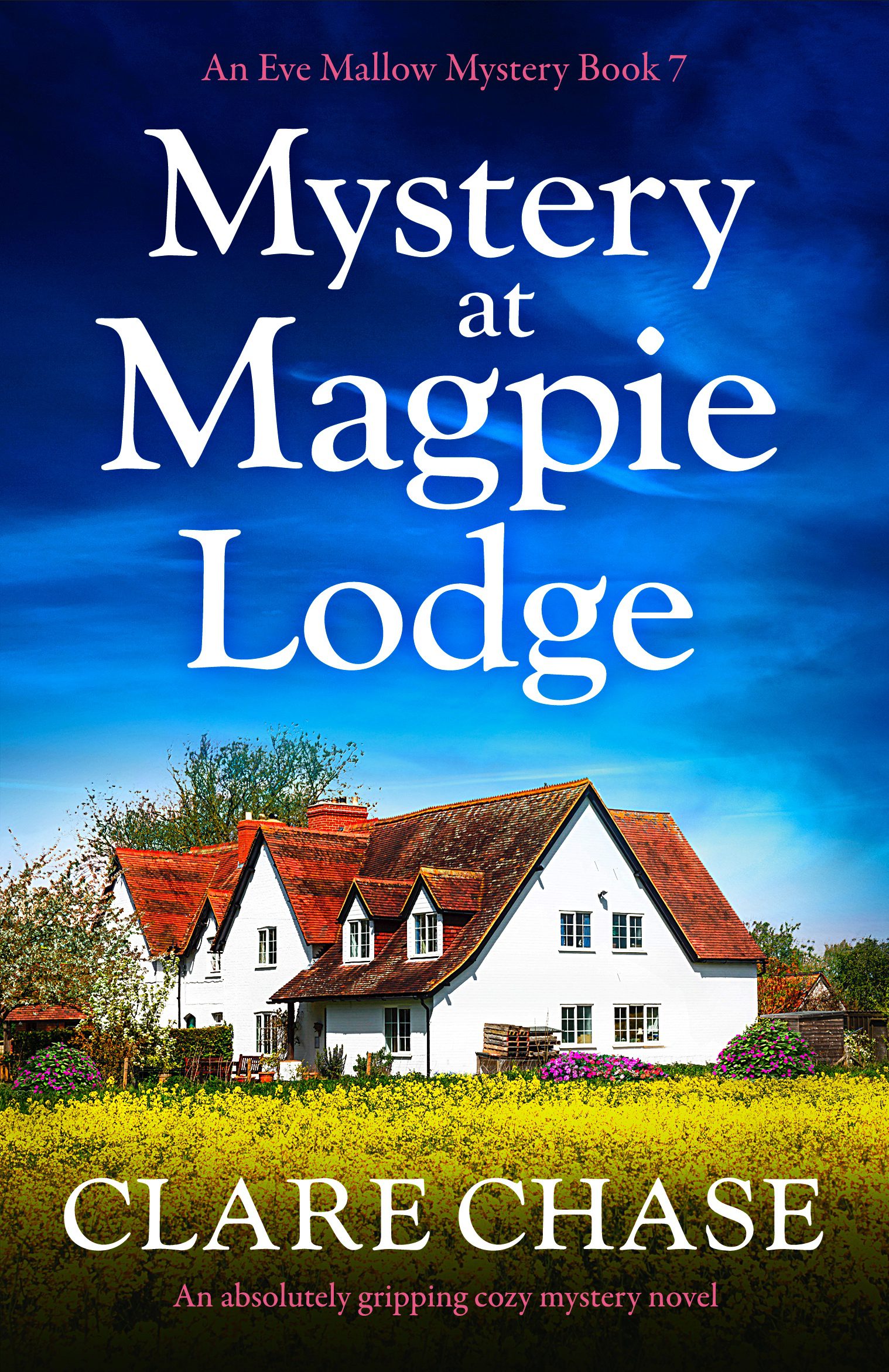 Could a ghost be exacting revenge on the family of her killer? Emory Fulton is found dead, drowned, and the village of Saxford notes the death of a servant centuries earlier. Eve Mallow is not convinced that there is a supernatural culprit and begins an investigation into his murder.
Mystery at Magpie Lodge is the seventh book by Clare Chase to feature obituary writer and amateur sleuth Eve Mallow and her lover Robin, a former police officer in witness protection.
Eve sweeps into action to write her obituary of Emory who is found murdered. Meanwhile she has a good rummage through the motives and alibis of likely suspects. There is a supernatural twist to the plot as Emory was renowned for ghost hunting and seances, whilst his family history involves suspicious deaths.
Eve is ably assisted by her dachshund Gus and secretly helped by Robin whilst clashing horns with inept and surly police officer DI Palmer. The usual village characters appear plus a host of potential murderers for Eve to sift through. Motive and alibi prove key as usual for this series of book, in the finest Agatha Christie tradition.

MEDIA PACK
Book: Mystery at Magpie Lodge
Author: Clare Chase
Pub Day: January 6th 2022
Buy Link: 
About the Book: 
After the black sheep of the Fulton family is found dead, the village of Saxford St Peter is quick to blame it on his past misdeeds. But Eve Mallow is on the hunt for someone closer to home…
When the down-on-his-luck Emory Fulton moves into crumbling Magpie Lodge, and starts running historical tours, the locals are none too pleased. He's inventing grisly tales about their lovely little village, and disturbing everyone's peace.
But then he's found dead in his bath, and everyone is suddenly running scared. Could something strange be happening? After all, the murder mirrors one of Fulton's stories about Saxford's dark past…
But Eve Mallow is sure the answers lie in much more recent events.
Accompanied by her stalwart dachshund sidekick Gus, she starts to dig a little deeper. Could it be Fulton's snobbish bigwig brother, or the suspicious local academic? Why was his goddaughter handing him mysterious parcels, and why wouldn't his sister-in-law let him in her house?
As Eve unravels the secrets of the living and the dead, one thing is for sure: Fulton was a haunted, hunted man. And if Eve doesn't crack the case soon, she might find whoever wanted to keep Fulton quiet on her trail too…
An unputdownable page-turner, perfect for fans of Faith Martin, Agatha Christie and Betty Rowlands.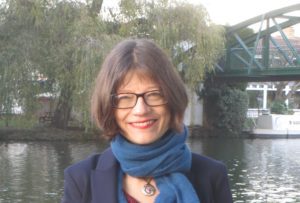 Author Bio
Clare Chase writes classic mysteries. Her aim is to take readers away from it all via some armchair sleuthing in atmospheric locations.
Her debut novel was shortlisted for Novelicious's Undiscovered Award, as well as an EPIC award post-publication, and was chosen as a Debut of the Month by LoveReading. Murder on the Marshes (Tara Thorpe 1) was shortlisted for an International Thriller Writers award.
Like her heroines, Clare is fascinated by people and what makes them tick. Before becoming a full-time writer, she worked in settings as diverse as Littlehey Prison and the University of Cambridge, in her home city. She's lived everywhere from the house of a lord to a slug-infested flat and finds the mid-terrace she currently occupies a good happy medium.
As well as writing, Clare loves family time, art and architecture, cooking, and of course, reading other people's books.
You can find Clare's website and blog at www.clarechase.com

Social Media