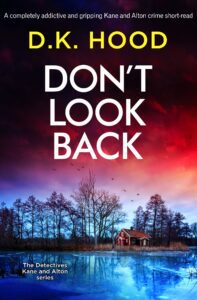 Don't Look Back is a prequel short novel about the back story of Sheriff Jenna Alton from D. K. Hood's Kane and Alton series. It is less than 200 pages and very fast paced but good quality so you'll race through it, enjoying every page!
Jenna is the new identity of agent Avril Parker. She went undercover in a drugs cartel, putting up with abuse and heartache from her violent and dangerous husband. When he moved on to child trafficking, she gathered evidence and fled after the court case. Threatened by her father in law, her life was in danger…
Now she is in hiding and establishing a new life for herself following plastic surgery and a new name. She arrives in Black Rock Falls to take on the role of deputy and finds herself involved in a domestic abuse case immediately. Jenna swears to protect abuse victims based on her own experience but this puts her at odds with others in the community.
The writing is incredibly good and the plot action happens at breakneck speed. As a fan of the main series, it was fab to go back in time and see Jenna's beginnings and learn the truth about her past. Danger follows Jenna and there are dramatic twists and plenty of glorious tension as the plot unfolds.
Don't Look Back was a gripping book and I loved seeing Avril's transition into Jenna and her first case in her new hometown.

MEDIA PACK
Book: Don't Look Back
Author: D.K. Hood 
Pub Day: Feb 8th 2022
Buy Links: 
Audible:
About the Book: 
Jenna Alton was once an FBI agent who would stop at nothing to put those who hurt the innocent behind bars. An addictive short-read about how she became Black Rock Falls' most loved sheriff.
He grabs at her hair, pulling hard. She doesn't scream like he wants her to. Instead, she grits her teeth and waits for her chance to escape. Then she runs harder than she has ever run in her life. As she hears his angry footsteps gaining on her, she prays that she makes it out of there alive…
Undercover FBI agent Jenna Alton has been playing wife to dangerous criminal husband Michael Carlos for four years. Tonight she plans to make her escape. But as she gathers her belongings together, she hears something that stops her in her tracks – he's taken a young girl called Mandy, and she's being held somewhere close. Jenna knows what she must do – find the child and get her to safety – even if it means risking her own life.
As Michael hosts a party at their secluded home, Jenna pretends to play his doting wife, whilst desperately searching for Mandy. She takes a deep breath as she walks past her husband's office door. If he catches her, he'll kill her.
Jenna's already sacrificed so much, but innocent lives will be lost if she doesn't leave the house tonight. With the clock ticking, can Jenna save the innocent little girl and get them both out alive?
An absolutely unputdownable 150-page read from USA Today bestselling author D.K. Hood. If you're a fan of Lisa Regan, Melinda Leigh and Kendra Elliot, you will love this gripping read.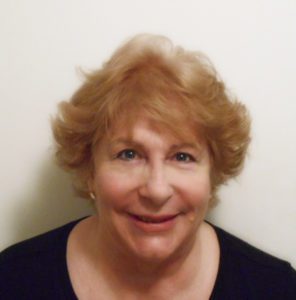 Author Bio and Social Media 
D.K Hood is THE WALL STREET JOURNAL, USA TODAY, and Amazon Bestselling Author of The Kane and Alton Series. She is a member of International Thriller Writers, Australian Crime Writers Association, and Sisters in Crime Australia.
D.K. lives very quietly with her husband and enjoys her beautiful garden filled with birds and water dragons. The dogs and cats in her stories are reminiscent of her wonderful companions.
Social Media