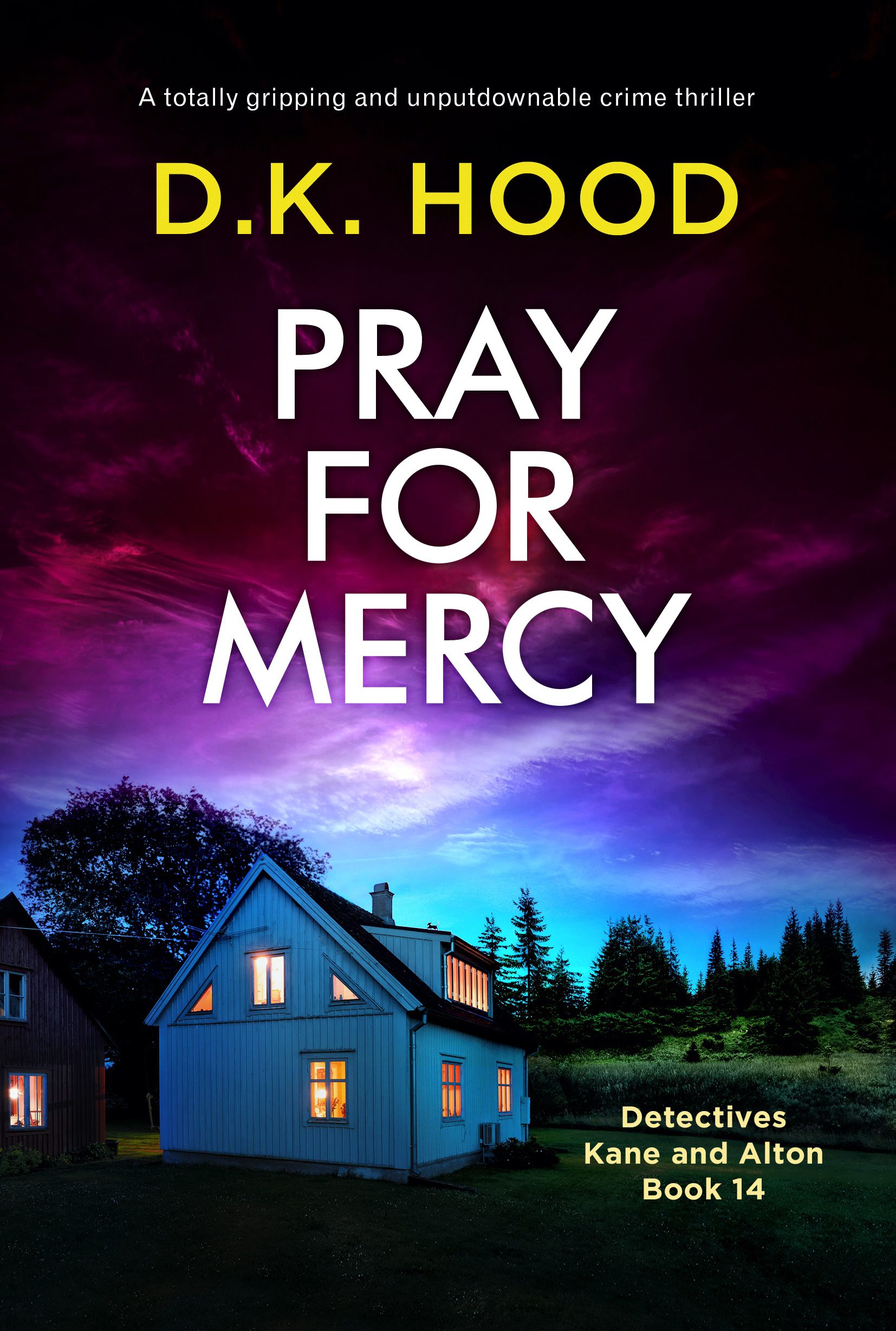 Elderly victims murdered in horrific ways. There are few clues but a deputy is implicated at the scene of the third murder. Can Sheriff Jenna Alton and Dave Kane prove their colleague's innocence and protect the rest of the elderly community?
Pray For Mercy is the 14th book to feature Kane and Alton. There is enough information about their background to catch up on their personal lives without any spoilers of events or cases in previous books. However, this is a great series, so read them all!
The elderly women from the quilting club are being killed in different ways and there appears to be no motive. But it is the third murder where the plot takes a major twist as Deputy Zac Rio is found at the scene, covered in blood and with the weapon near his hand. The killer (and the author) cleverly misdirects us all but the truth can be found using forensic detail.
There was only one chapter from the perspective of the killer so I didn't feel such a emotional revulsion or understanding of their motive as I have in previous books. The victims' last moments are written to show their terror and make us want Kane and Alton to prevent more killings. Zac is going through difficulties at home so our sympathies are with him even before he is framed for murder.
On a personal level, things are intense between Jenna and Dave especially when jealousy rears its head and Kane is repeatedly put in danger. The simmering relationship between the pair, alongside the need to overcome the trauma of the past, makes the reader desperate for a happy outcome.
Pray For Mercy is a fab addition to the series and I can't wait for the next book especially as there is a loose end…

MEDIA PACK
Book: PRAY FOR MERCY 
Author: D.K. Hood 
Pub Day: March 7th 2022
Buy Links: 
Audible:
About the Book: 
Her heart races as a noise from downstairs wakes her. She checks every room in her small home, but it's not until she returns to the safety of her bedroom does she see movement. She's not alone. And nobody can help her now…
Writing scrawled on the wall of Sheriff Jenna Alton's office overnight leads her and her deputy David Kane to a secluded house on the outskirts of town. Inside, Jenna is devastated to find a much-loved local resident lying in a pool of blood, stab wounds covering her lifeless body. What monster would attack a defenseless woman living alone?
With no trace of the killer at the scene, the deadly message written on Jenna's door is her only clue. But as the small town grieves, it leads her to a contractor who recently had access to the woman's home. She races to interview him, only to discover the wreck of a car on a steep mountain road with another dead woman inside.
Jenna knows the victims were friends and regularly went to church together. She thinks a twisted killer has been watching them, waiting for the perfect time to strike. But before she can make her next move, one of her own team is found unconscious and covered in the blood of a third female victim—a knife inches away from his hand.
Pulse racing, Jenna questions her shaken deputy, who can't explain why he was in the woman's house. Could he really be a killer, or is someone playing an evil game? The clock ticks to uncover a dark secret that connects all three victims, but can she work it out before another innocent life is taken?
An absolutely unputdownable crime thriller from a USA Today bestselling author. If you're a fan of Lisa Regan, Melinda Leigh and Kendra Elliot, you will love this gripping read.
Author Bio and Social Media 
D.K Hood is THE WALL STREET JOURNAL, USA TODAY, and Amazon Bestselling Author of The Kane and Alton Series. She is a member of International Thriller Writers, Australian Crime Writers Association, and Sisters in Crime Australia.
D.K. lives very quietly with her husband and enjoys her beautiful garden filled with birds and water dragons. The dogs and cats in her stories are reminiscent of her wonderful companions.
Social Media