TRIGGER WARNING: child abuse
Three year old Millie goes missing. Her mother Leslie was out shopping and Millie had been left in the care of her 12 year old half sister Shelby. Has Millie run away or been abducted…?
The Stepchild is a domestic drama and psychological thriller set in Australia.
OMG I could not put this down! A child going missing is every parent's worst nightmare and we are thrown straight into the action as Leslie arrives home to find Millie missing. Shelby is frantic but the fracture within the family is deep and compounded by secrets and lies.
The book is written from 3 third person viewpoints: Leslie, Shelby and Ruth. Leslie is Millie's mum who is married to Shelby's dad Randall. Shelby's mum has also remarried but the family struggles to stay amicable. Ruth is an outsider but she gradually reveals her tragic story which the author cleverly dripfeeds us so we eagerly await the connection.
The pacing of the plot as well as the regularity of the 3 perspectives worked really well to engage me with events and characters. The emotion of the plot is so well described and the tension is maintained throughout the whole book. I had suspicions about how the plot would twist and turn but loved how the author delivered the exploration of the characters and their choices.
The Stepchild was a totally gripping novel and I loved it!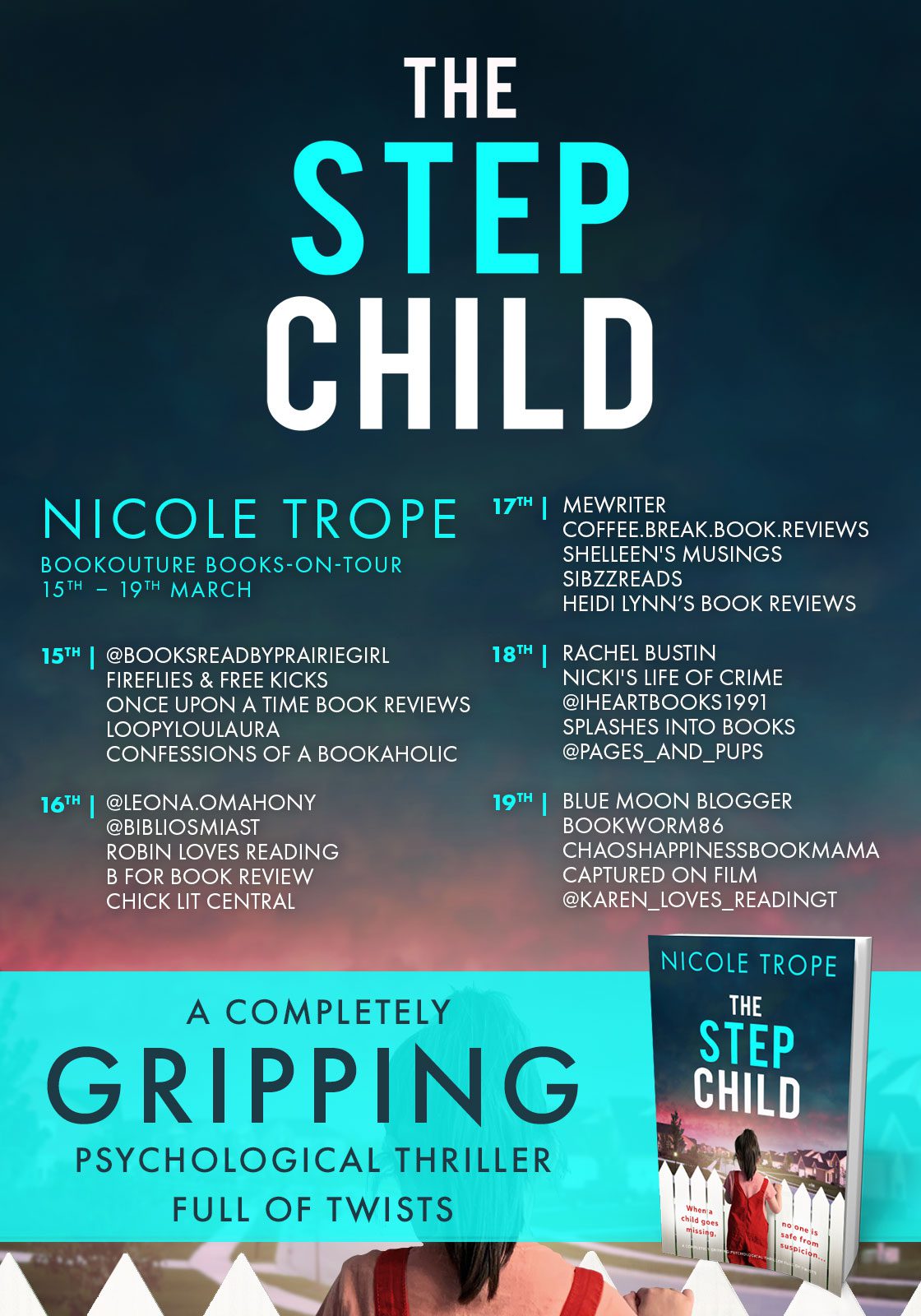 The Stepchild: A completely gripping psychological thriller full of twists by Nicole Trope
Three-year-old Millie Everleigh disappears on a crisp winter's day, and nothing is as it seems…
It's the phone call every mother dreads.
I'm climbing into the car after a trip to the grocery store. As the engine starts, my phone rings. It's my stepdaughter, Shelby, who is babysitting my three-year-old little girl Millie.
'I only went upstairs for a second,' she says through her sobs. 'She's gone.'
I race home to find my blue-eyed baby girl missing, and my heart ripped out of my chest.
When the police turn up, Shelby's story starts to unravel. What is she hiding?
Then I get a message saying, 'Your husband is not who you think he is.' Could he be lying?
Suddenly, my family feel like strangers. Everyone has a secret – even me.
No one knows why I was late coming back from the store, and the guilt I've been feeling ever since…
Once the truth comes out, all of our lies exposed, will it be too late to save my precious child?
A pulse-pounding psychological thriller about family secrets, shocking pasts and the lies we tell ourselves in order to survive. Perfect for fans of Lisa Jewell, Liane Moriarty and The Wife Between Us.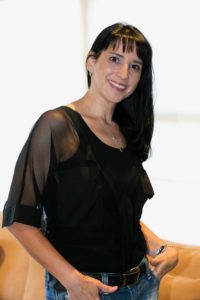 About the author
Nicole Trope went to university to study Law but realised the error of her ways when she did very badly on her first law essay because-as her professor pointed out- 'It's not meant to be a story.' She studied teaching instead and used her holidays to work on her writing career and complete a Masters' degree in Children's Literature.
The idea for her first published novel, The Boy under the Table, was so scary that it took a year for her to find the courage to write the emotional story. She went on to publish a further five novels in Australia before joining Bookouture in 2019. She is a USA Today and Amazon bestseller in the USA, UK, AUS and CAN.
Nicole lives in Sydney with her husband and three children.
Author social media
Facebook: @NicoleTrope
Twitter: @nicoletrope
Buy links: