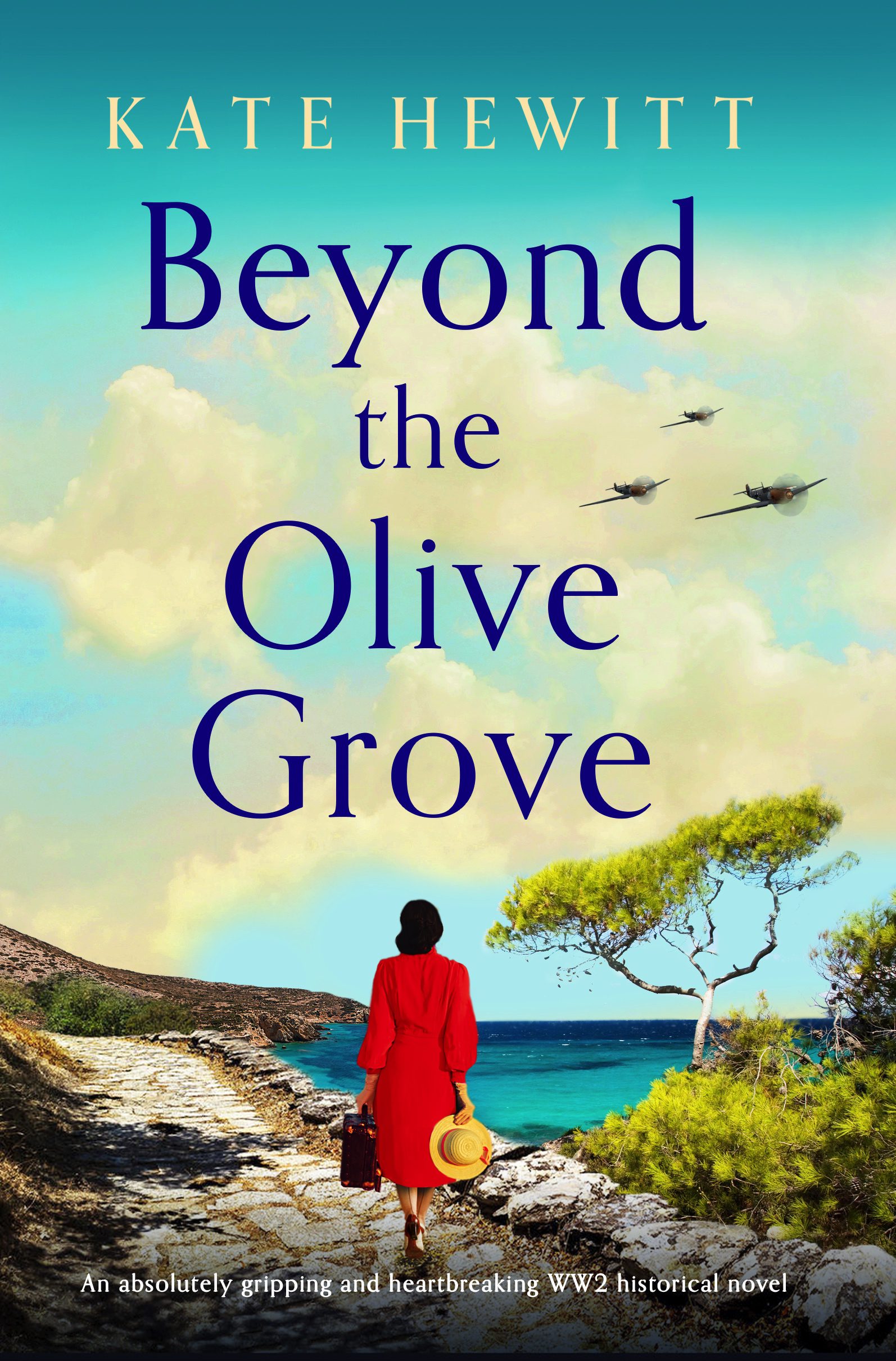 TRIGGER WARNING: this book involves the death of a child
Ava arrives in Greece with an address, a key and a broken heart. Her marriage is over following the death of her daughter and she has travelled to Greece to discover more about her recently deceased grandmother who owned a house in a rural village but never mentioned her homeland. Ava meets an elderly woman who sees the resemblance to her grandmother and instantly begins apologivsing for the past. Can Ava uncover her grandmother's wartime secrets as well as heal her own heart…?
Beyond the Olive Grove is a dual timeline novel set in the present day and 1940s Greece.
Ava is griefstricken following the breakdown of her marriage due to the death of their daughter. She feels her husband was emotionally distant and they could not support each other. She has always had an impulsive streak and decided to investigate her grandmother's past: Sophia left Greece after WW2 and never spoke Greek or told her family anything about her early years.
We meet Sophia as a young woman in the early 1940s. She has been struggling to look after her family as well as work at a time when money and food were scarce. I felt annoyed at her flighty sister for not being more supportive. Sophia is working in a coffee shop in a village caught between Nazis, Communists and Republicans, all battling for control of Greece. She is recruited against her will but her character is brave despite her fear.
The ending of the book felt a little abrupt and I wanted to know that Sophia had a life of happiness. It does end on a note of hope for both women which lightens the tone after so much sadness and grief earlier in this book. Several characters are haunted by the past and need to work through their pain. However, the catharsis of talking about their feelings allows them to heal or at least accept their circumstances.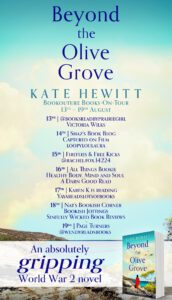 Beyond the Olive Grove book description:
The place seemed utterly still, the only sound was the wind rustling high in the pines above. Standing there, realizing she didn't even know which house had belonged to her grandmother, Ava wondered just how crazy and desperate she'd been to come all this way with no hope or plan.
When Ava arrives in Greece, it's with a heart that's shattered into a thousand pieces. But as she pulls up in a tiny village nestled on a cliff above the glittering Ionian Sea, and steps out in front of a tumbledown house that once belonged to her grandmother Sophia, everything changes.
At first Ava almost wants to laugh at this bizarre inheritance—a home that has been uninhabited since the Second World War—that appears as close to collapse as she herself feels. But with nowhere left to run to, her only choice is to start putting the house together again.
What Ava doesn't expect is for pieces of her grandmother's story to emerge, as a local survivor from the war begins to share her secrets. Ava can't help but be drawn to Sophia's hidden past… even though the truth could change her own life forever.
Because Sophia's story is one of devastating choices she had to make during the Nazi invasion of her beloved country. It's a story of bravery, betrayal and tragedy. But most of all, it is a story about love…
An utterly unforgettable story of two remarkable women who find the strength to persevere against all odds and find hope, courage and light in the darkness. Perfect for fans of The Nightingale, The Lilac Girls and Victoria Hislop's The Island.
Previously published as The Other Side of the Bridge by Katharine Swartz.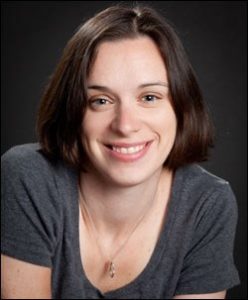 Author Bio:
Kate Hewitt is the author of many romance and women's fiction novels. A former New Yorker and now an American ex-pat, she lives in a small town on the Welsh border with her husband, five children, and their overly affectionate Golden Retriever. Whatever the genre, she enjoys telling stories that tackle real issues and touch people's lives.
Buy Link: