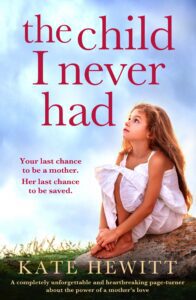 Daisy had an open adoption, with her birth mother Mia having regular contact which has slowly dwindled over the years. Now she wants to escape New York and is keeping secrets from her adopted mother Suzanne so travels to Mia unexpectedly…
The Child I Never Had is an emotional book about secrets and change, modern life and adoption.
Suzanne is struggling to raise her adopted teenage daughter. Mia has a settled life, occasionally dropping in to see Mia when it suits her. But now Daisy needs Mia and embarks on a journey to stay with her. The emotions in this book are plainly evident. Suzanne is also dealing with her mother's dementia which adds another layer of emotional turmoil.
The women are written in a realistic way and their choices and viewpoints are described in a very human way. Daisy is a typical teenager, headstrong and vulnerable. She desperately wants the love of Mia but doesn't appreciate Suzanne. Suzanne is terrified of losing her daughter while Mia is worried about the effect on her picture perfect life with her new family.
The majority of the book is written in the present day with every third chapter showing the past. A variety of perspectives is included so we understand how all of the three main characters are feeling throughout the plot developments.There are mysteries in the book as we wait to discover why Daisy needs to get away, and why Mia decided to have Daisy adopted and who the father is.
The Child I Never Had will pull at the heartstrings and is thought provoking about open adoptions and the psychological impact on all involved.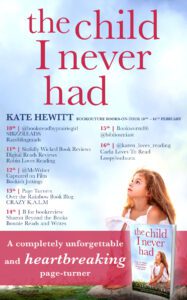 If you had to make an impossible choice to save your long-lost daughter, you would… wouldn't you?
It's a warm early summer's evening when Mia's doorbell rings. She opens the door to see a teenage girl standing in the shadow beyond the porch light—and in an instant she knows who it is. Daisy, the daughter she gave up as a baby. Daisy steps forward, as she says tearfully "I'm sorry I didn't call first. But something happened. And I really needed… you."
Seventeen years before, knowing she couldn't possibly give her beautiful little girl Daisy the future she deserved, Mia made the hardest decision of her life—to give her up. And Suzanne seemed the perfect adoptive mother: calm, stable, and full of love for the daughter she'd always dreamed of having.
The two mothers promised to keep communication open, so Daisy could have Mia's love and support along with Suzanne's. But as the years passed, Mia moved away, and their visits happened less. Now Daisy is almost a stranger to Mia—angry, closed and broken—nothing like the tiny girl she once couldn't bear to say goodbye to.
But now Daisy has arrived on Mia's doorstep, and she says she has a terrible secret. One she can never tell Suzanne. And she believes the only person who can help her is Mia. Her birth mother.
Mia, however, has secrets of her own. Ones she is afraid to let Daisy or anyone else know. And while Suzanne desperately seeks a way to bring her child home, can Mia overcome her past to help the girl they both call their daughter in her darkest hour before it's too late?
Totally gripping emotional women's fiction from the author guaranteed to make readers cry. Kate Hewitt's story will grab you by the heartstrings and never let you go. Perfect for fans of Jodi Picoult, Diane Chamberlain and Jojo Moyes.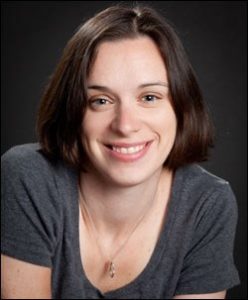 Author Bio:
Kate Hewitt is the author of many romance and women's fiction novels. A former New Yorker and now an American ex-pat, she lives in a small town on the Welsh border with her husband, five children, and their overly affectionate Golden Retriever. Whatever the genre, she enjoys telling stories that tackle real issues and touch people's lives.
Buy Links:
Audio Links:
Listen to a sample here: